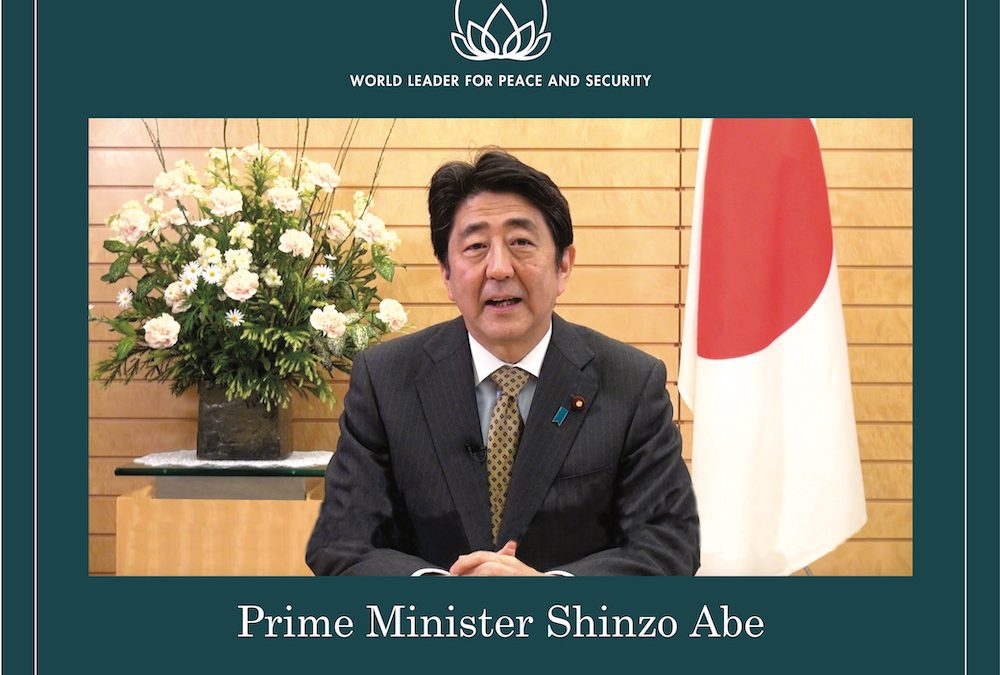 On September 26, 2022, one day before national funeral of former Prime Minister Shinzo Abe, Boston Global Forum officially launches the website Shinzo Abe Initiative for Peace and Security at Abe.AIWS.city.
We invite people to pray for Shinzo Abe by sending words, pictures, songs to [email protected], or at https://abe.aiws.city/
Former Japanese PM Shinzo Abe's state funeral is confirmed to be held in Tokyo on September 27, 2022 with an expected attendance of 6,000 guests including local and foreign dignitaries.
World leaders who have confirmed their attendance include US Vice President Kamala Harris, and Australian PM Anthony Albanese and his delegation. Three former Australian leaders John Howard, Tony Abbott, and Malcolm Turnbull, who had all worked with Abe and his premiership from 2006 to 2007 and from 2012 to 2020, will join as part of Australia's official delegation.
Singaporean Prime Minister Lee Hsien Loong will also attend the late Abe's state funeral.
The Taiwanese foreign ministry is reportedly in discussions about whom it will send as a representative.
At a committee meeting, Prime Minister Fumio Kishida revealed other world leaders who plan to attend the funeral, including Canadian Prime Minister Justin Trudeau, Indian Prime Minister Narendra Modi, Vietnamese President Nguyen Xuan Phuc, and European Council President Charles Michel.
The assassination of former Japanese Prime Minister Shinzo Abe on July 8, 2022 has generated approximately 1,700 messages of condolence messages from 259 countries, regions, and international organizations. The attendance of prominent world leaders at his state funeral further underscores the long-lasting impact of Japan's longest-serving former prime minister on the region and the world.
The Shinzo Abe Initiative for Peace and Security was established by the Boston Global Forum, where the late Shinzo Abe participated in numerous events and received the World Leaders Award for Peace and Security in 2015. The Initiative aims not only to honor Abe's significant contributions and dedication to world peace and security, but also to connect world leaders (leaders of government and businesses), scholars, thinkers, and creators to continue his legacy and work toward world peace, security, and prosperity.