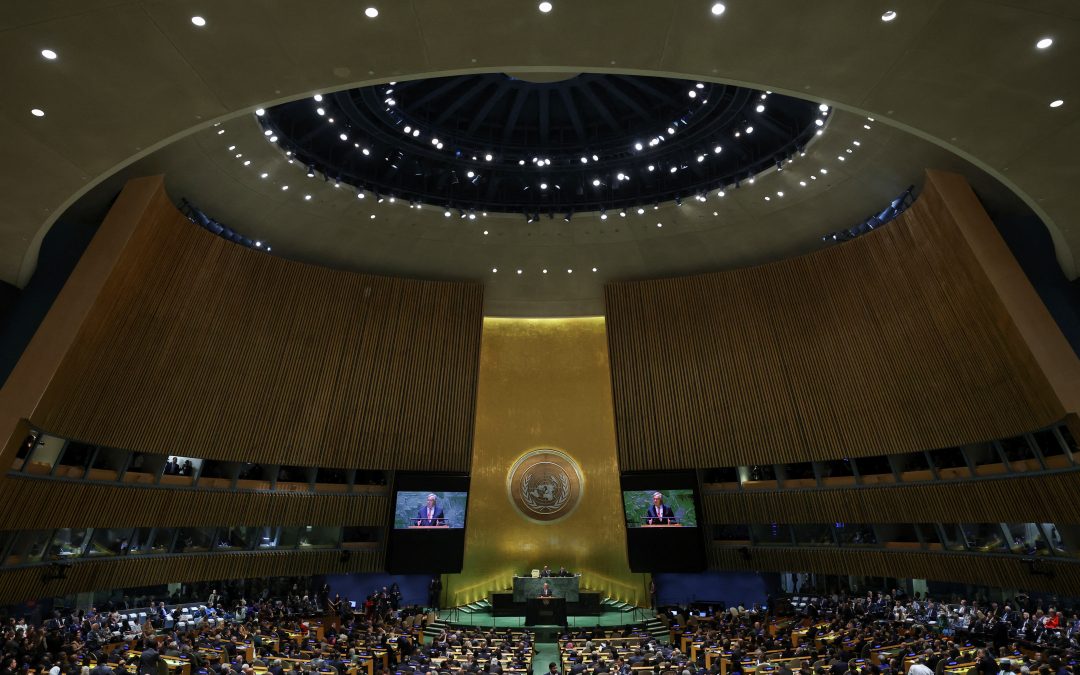 The UN General Assembly 2023 began this week. Leaders of four out of the five permanent members of the UN Security Council are not attending, but the UNGA is a platform for countries to exprress their opinions, even if there is little enacted. Regardless, some notable events pertaining to the Four Pillars are:
The US and Brazil aligned with each other on labor, with Biden and Lula minimizing their differences on issues such as Ukraine and Venezuela. In a meeting of the leading countries in the Western hemisphere, they announced a partnership on supporting workers' rights.
Ukraine's Zelensky, recipient of the World Peace and Security Award 2022, spoke in front of the UNSC, strongly denouncing the Russian invasion as a flagrant violation of the UN Charter and norms of war, and urged member states to revoke Russia's veto.
The UK used its platform to pitch how it wants to be a world leader in handling AI.
In minor news, Reuters reported that the US and Vietnam are negotiating a deal that would send F-16s to the Southeast Asian country. This came on the heels of Biden's visit to Vietnam and the elevation of the two country's relationship to Comprehensive Strategic Partnership. Furthermore, the US is seeking to counterbalance China, and thus seeks partners in their efforts. Still, it is unclear whether or not Vietnam is deeply invested in just American arms, as the country is trying to strike up an arms deal with Russia as well.
There are some follow-ups to last week edition's as well:
China complained about German Foreign Minister Annalena Baerbock's remark last week which called Xi Jinping a "dictator." Germany's Ambassador to China, Patricia Flor, was summoned and reprimanded.
It was reported in the Wall Street Journal that the former Chinese Foreign Minister Qin Gang was sacked because of an extramarital affair, which resulted in a child being born in the US (and thus, an American citizen). It is said that (former?) Defense Minister Li Shangfu is under investigation too, but the cause is unclear.
Read more about these topics: