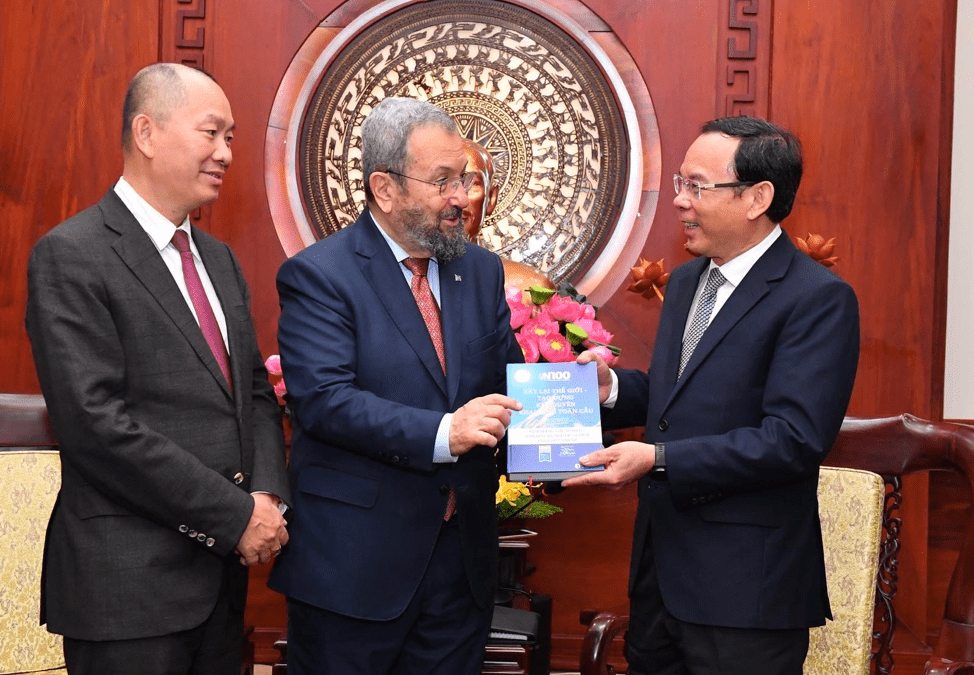 Remaking the World – Toward an Age of Global Enlightenment was introduced and presented at the events of Former Prime Minister of Israel Ehud Barak in Vietnam. Here are some pictures: Presenting the book to the Chief of the Party in Ho Chi Minh City, Nguyen Van Nen,...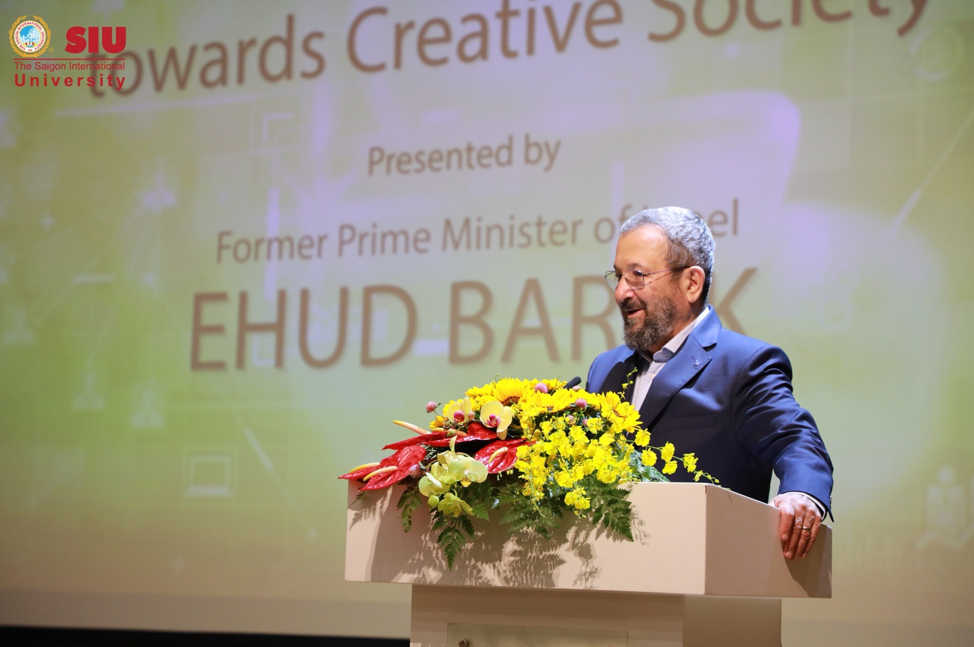 August 8, 2022 On August 10, 2022, the Boston Global Forum will hold its high level dialogue to discuss the Shinzo Abe Initiative for Peace and Security, with the participation of prominent world leaders: Former Israeli Prime Minister Ehud Barak, Governor Michael...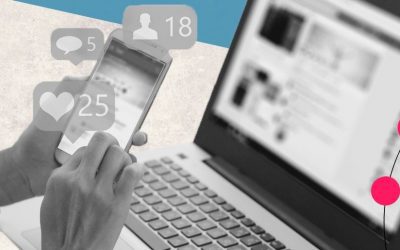 The theme of this year's World Day against Trafficking in Persons, which fell on July 30, "focuses on the role of technology as a tool that can both enable and impede human trafficking. With the global expansion in the use of technology - intensified by the COVID-19...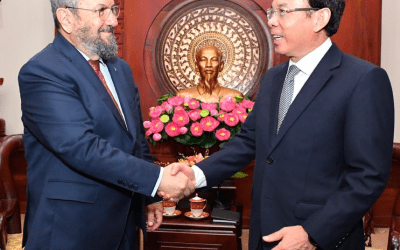 On August 6, 2022, Mr. Nguyen Van Nen, Chief of the Vietnamese Communist Party at Ho Chi Minh City, warmly welcomed and discussed with former Prime Minister Ehud Barak. Here are some photos of the event: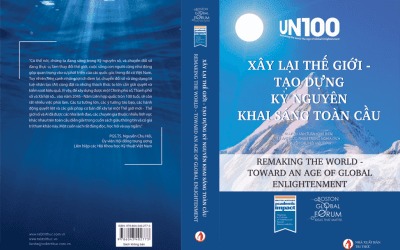 The Global Enlightenment Club, an organization of millionaires, billionaires, and business leaders will contribute to create cultural events for the Age of Global Enlightenment. On special occasions, Boston Global Forum will collaborate with the Global Enlightenment...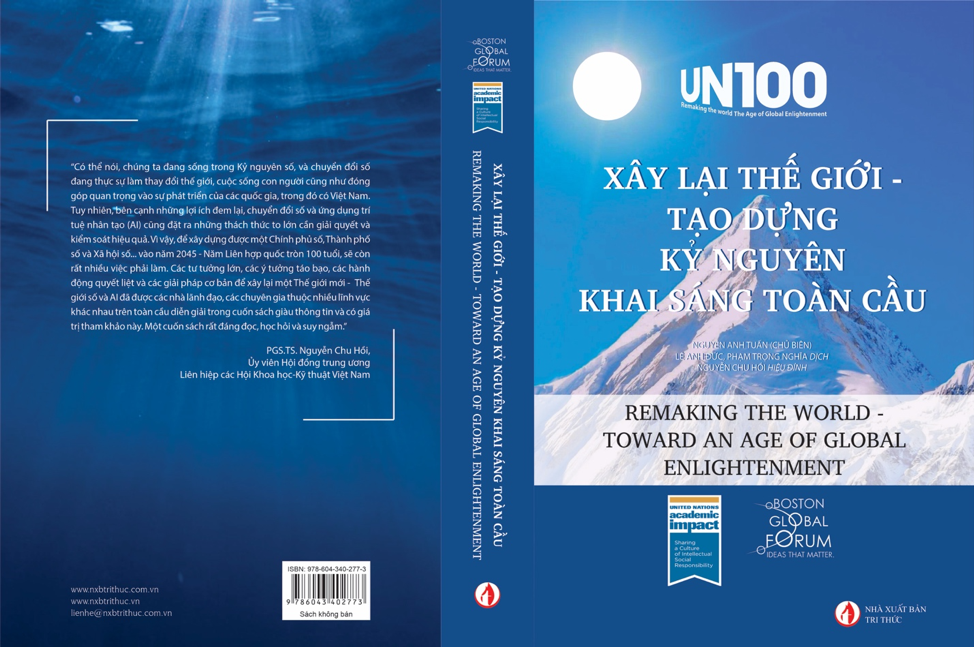 August 16, 2022
@ 8:30 am
- 11:00 am
at Hanoi Opera House
by Boston Global Forum
GLOBAL ALLIANCE FOR DIGITAL GOVERNANCE
Prime Minister Ehud Barak presented his distinguished speech at the event of top companies of Vietnam. Read more at: #leaders #vietnam #primeminister #israel #council #governance #global #book #BGF #engineering #education #social #news #event
Aug 12 2022
From August 9, 2022, the Shinzo Abe Initiative for Peace and Security will start High Level Dialogues. Read more at: #work #security #leaders #digital #memorial #tribute #primeminister #shinzoabe #japan #world #global #politics #news #BGF #leadership
Aug 11 2022
The integration of AI into agency decision-making processes that affect the public's rights poses unique challenges for agencies. Read more at: #AI #news #public #agency #politics #artificialintelligence #technology #regulation #laws #social #innovation
Aug 11 2022
Kyrre Berland looks at its contribution to the art and practice of diplomacy itself. Read more at: #art #diplomacy #unitednations #UN #democracy #technology #security #politics #ethics #engineering #leaders #world #news
Aug 10 2022
This week at the History of AI – Marvin Minsky was born on August 9th, 1927 - one of the most influential AI scientists. Read more at: #history #technology #AI #leader #artificialintelligence #innovation #science #scientist #MIT #turingaward
Aug 10 2022
Globally, there has been a concession on transparency and the need for algorithmic audits; as such, Digital India Act was introduced. Read more at: #digital #india #IT #politics #social #media #government #global #news #law #algorithms #technology #AI
Aug 09 2022
To honor his legacy and to continue his work, the BGF is establishing the Shinzo Abe Initiative for Peace and Security. Read more at: #work #security #leaders #digital #memorial #tribute #primeminister #shinzoabe #japan #world #global #politics #news #BGF
Aug 09 2022
AIWS Weekly - Week of August 08, 2022 -
Aug 08 2022