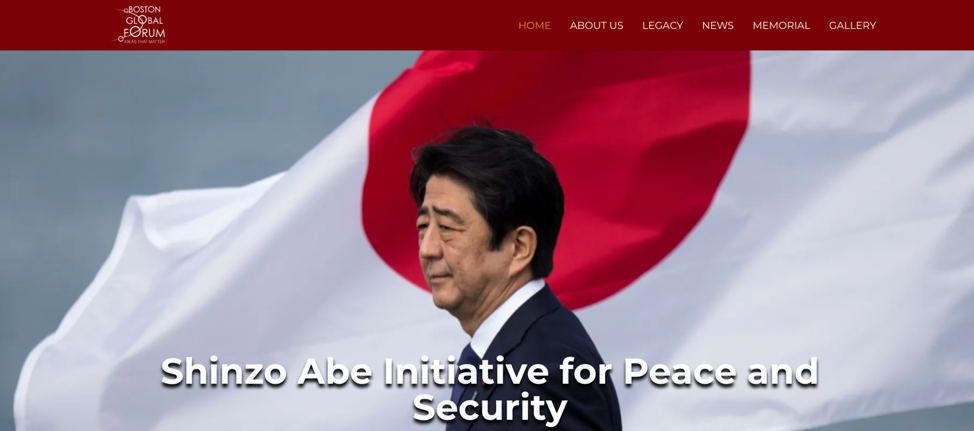 Venue: Loeb House, Harvard University
7:30 am – 11:30 am EST, Nov. 23, 2022
Boston Global Forum contributes the initiative to build pillars for world peace and security, which was discussed at Boston Global Forum leaders meeting on October 13, 2022 and at the session "Exploring Multilateralism for World Peace and Security: Contributions of US – India – Japan" of the Riga Conference 2022.
This event will receive contributions of distinguished leaders and thinkers from Japan who had worked closely with and advised Prime Minister Shinzo Abe, and are Board Members of the Shinzo Abe Initiative for Peace and Security, to select heritage of Shinzo Abe for world peace and security.
This event will also will celebrate the 100 years anniversary of the birthday of Vietnamese preeminent Prime Minister Vo Van Kiet, and learn his heritage in reconciliation, reformation, and innovation to solve issues of the world today.
Moderator: Governor Michael Dukakis, Chair of the Boston Global Forum