Cameron Hickey, Technology Manager at the Information Disorder Lab (IDLab) from the Shorenstein Center, held a talk on Fake News during the Global Cybersecurity Day 2018 at Loeb House, Harvard.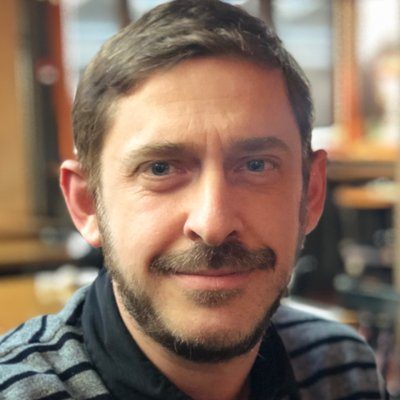 Cameron Hickey is the Technology Manager at the Information Disorder Lab (IDLab) at the Shorenstein Center. He is an Emmy Award-winning journalist who has reported on science and technology for the PBS NewsHour and NOVA, and covered political, social, and economic issues for many outlets, including The New York Times, American Experience, Al Jazeera, and Bill Moyers.
The presentation of Cameroon Hickey at the Global Cybersecurity Day 2018 Symposium on fake news also received much of the audience's attention. His report brought people conscience about the definition and classification of information disorder and its challenging impact to our society.
After 10 years working in the PBS Newshour reporting on technology and in the last two years, he shifted his focus to disinformation on social media. During these years, he found three types of this phenomenon occurred divided by its level, they are dis-information, mis-information, mal-information, rather than just the common term: "fake news"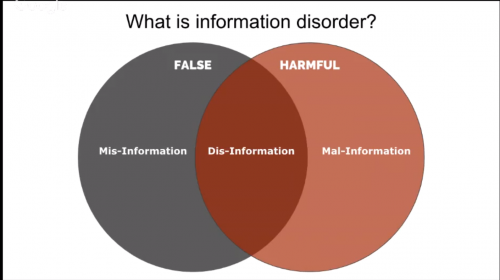 He also explained and categorized information disorder into seven forms:
Satire or Parody
Misleading Content
Imposter Content
Fabricated Content
False Connection
False Context
Manipulated Content
In addition, there are a number of junk pages on the internet which contain hate speech, plagiarism, fake, clickbait, misleading content…
In order to deal with these domains, one of the key solutions is to track and identify the source of this false information. There are also common characteristics can be found on the junk websites, these characteristics are listed by Mr. Hickey after 6 months of intensive content monitoring:
Coordination comes in many flavors – bots vs real people
Information disorder is rarely obvious – nuanced content is equally pervasive and problematic
Hate and Bigotry driving the conversation – islamophobia, sexism, anti-immigrant…
The Network remains reactive
This issue is extremely challenging since many do not know to differ these false content with fact. Furthermore, they are convinced by the advertising systems run by other parties political who want votes or enterprises who want to generate revenue on social platform like Facebook and Google without knowing the news suggested for them has been manipulated.
Watch full speech of Cameron Hickey at the Global Cybersecurity Day 2018