Boston — The Boston Global Forum and Michael Dukakis Institute for Leadership and Innovation will recognize two prominent world leaders for their role in enhancing the capability of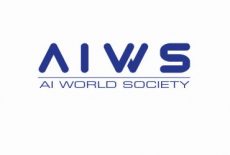 Artificial Intelligence or AI in the context of human values and for the benefit of mankind.
"The World Leader in AI World Society" award and the honoree for "Distinguished Innovation Leader" will be conferred upon the recipients at the annual meeting of the Artificial Intelligence World Society (AIWS) on April 25th at the Harvard Faculty Club, Cambridge, Massachusetts.
Tuan Nguyen, Boston Global Forum CEO and AIWS project director, stated, "'The World Leader in AI World Society' award is open to leaders in numerous fields including government, politics, business or technology and will be awarded annually."
He added, "The honor of 'Distinguished Innovation Leader' is open to government leaders, writers, inventors, and businesspeople whose contributions and innovations have enhanced, or reformed the politics, society, humanity, compassion, prosperity and security for the people of their nation. Their accomplishments may date as far back as 1980. The honoree will also receive a bronze plaque to affix to their home or place of business."
Those interested in the future of AI and its impact on global society are urged to submit nominees and accomplishments, along with supporting documentation to [email protected]"
AIWS is a new initiative established by the Michael Dukakis Institute for Leadership and Innovation on November 22, 2017 as a way to build a social model that will make Artificial Intelligence (AI) safe, trustworthy, transparent, and humanistic. In 2018, AIWS will focus on and build Ethical Frameworks for AI Norms and Standards.
"AIWS is not an organization but rather a set of ideas, concepts, standards, norms, models, and innovations," said Nguyen who emphasized, "This is an open project. We encourage leaders and influentials with an interest in AI to join in the effort and we invite the participation of scholars, government and business leaders, technologists, artists, and students."
Former Massachusetts Governor Michael Dukakis noted, "Artificial Intelligence (AI) is changing the world we live in, from work to recreation, from healthcare to education, from governance to social interaction. AI applications are growing in number and usefulness, as the technology works its way into nearly every aspect of our lives. Understanding the relationship between AI and society from an ethical perspective is a must. Our goal is to encourage informed thinking, so that AI can contribute to the good of society—now and well into the future."
The unpredictability of the Internet, computer operating systems, networks, and computer applications have often led to cyber security failures. "AI's impact on society suggests a need to establish technical standards, institutions, and norms to ensure AI's safe implementation and give it an ethical foundation," according Gov. Dukakis who will organize roundtable discussions that include policymakers, AI developers, thought leaders, innovators, artists, and leading AI authorities.
The initiatives are being managed by the AIWS research team in Greater Boston, and worldwide through email, live seminars and forums, the AIWS Newsletter, discussion on Minds.com and social networking. In addition, Boston Global Forum and the Michael Dukakis Institute's Ethical Framework for Standards and Norms for AIWS will be presented to world leaders as part of its BGF-G7 Summit Initiative. This year, Canada will host the G7 Summit in June 2018, in Charlevoix, Quebec.
Scholars and thought leaders from the following organizations, among others, are expected to contribute to AIWS's work: Minds.com, Google, Intel, Political Science Department – MIT, MIT Media Lab, MIT – Department of Neuroscience, Harvard Kennedy School, Harvard Medical School, Ethics Institute – Northeastern University, Computer Science Department – Tufts University, World Leadership Alliance-Club de Madrid, former presidents of European countries, Viettel, SunViet, VietNamNet, Vietnam Report, Vietnam Cheo Theatre, and Vietnam Digital Association, and Vietnam Ministry of Public Security.
For Editorial Inquiries Contact Dick Pirozzolo [email protected]  617-959-4613