(April 28th, 2016) The Boston Global Forum (BGF) will host a May 9th Conference titled "Building Ethics Norms for Cyberbehavior''. This conference (time, place and speakers below) is in part a follow-up to the recent creation of the BGF's "Ethics Code of Conduct for Cyber Peace and Security,'' which has been informed by BGF online dialogues with cyberexperts from several countries.
It is part of The Boston Global Forum's BGF-G7 Summit Initiative, in which the BGF has convened leading scholars and business, technology and government leaders  to seek solutions to pressing global issues involving peace, security and development. This BGF group has been working with Japanese officials to draft proposals to present to the national leaders meeting at the G7 Summit on May 26-27 in Japan.
The BGF's biggest priority leading up to the summit is developing  what it calls "Strategies for Combating Cyberterrorism''.
The May 9 event:
7pm, May 9th 2016 (Eastern Time)
8am, May 10th 2016 (Tokyo Time)
Venue Harvard University Faculty Club, 20 Quincy Street, Cambridge, MASSACHUSETTS, USA
Live-streamed at www.bostonglobalforum.org
The conference will be directly linked with participants in Tokyo, New York and Bonn.
For further information, including on attending the conference, please send queries to: [email protected].
The conference will be moderated by:
Gov. Michael Dukakis, Co-Founder, Chairman, Boston Global Forum
Distinguished Speakers:
Tomomi Inada, Chairman of Policy Research Council; Liberal Democratic Party; Member of Japanese House of Representatives
Professor Joseph S. Nye Jr., Member of Board of Thinkers, Boston Global Forum; Harvard University Distinguished Service Professor
Professor Thomas E. Patterson, Co-Founder, Member of Board of Directors, Member of Editorial Board, Boston Global Forum; Bradlee Professor of Government and the Press, Harvard Kennedy School
Professor Jose Barroso, Former President of EU, Former Prime Minister of Portugal  
President Vaira Vike-Freiberga,

Former President of Latvia, President of Club de Madrid, The BGF-G7 Summit Initiative Committee

Professor Koichi Hamada , Special Adviser to Japanese Prime Minister  Shinzo Abe
Professor John Savage,  An Wang Professor of Computer Science, Brown University
Professor Eisuke Sakakibara (Mr. Yen), Former Japanese Vice Minister of Finance
Nguyen Anh Tuan, Co-Founder, CEO, Boston Global Forum; Chair, International Advisory Committee, UNESCO-UCLA Global Citizenship Education Program
Professor Derek Reveron, Professor of National Security Affairs and the EMC  Informationist Chair, US Naval War College
Professor Stephen M. Walt, Belfer Professor of International Affairs, International Security Program, Belfer Center for Science and International Affairs, Harvard University.
Professor Nazli Choucri, Professor of Political Science, MIT; Director of the Global System for Sustainable Development (GSSD)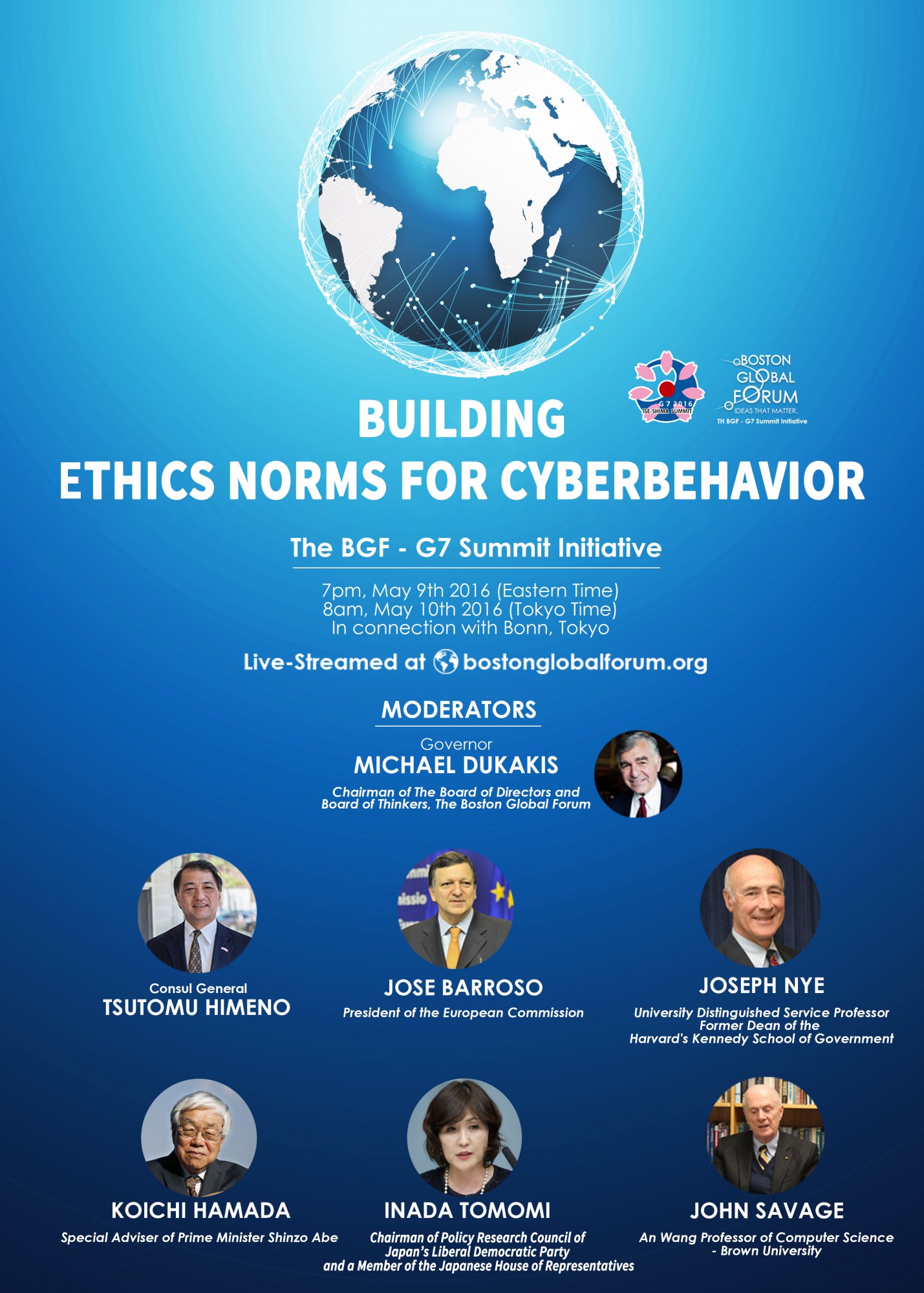 Download Brochure of The BGF-G7 Summit Initiative
The most promising ideas from these dialogues and May 9th Conference will be summarized and then reported to the national leaders meeting in Japan. The Boston Global Forum will also cooperate with the Japanese government in organizing an online dialogue on "The Role of Japan in Peace, Security and Development in the World Today."
About Boston Global Forum
Boston Global Forum ( BostonGlobalForum.org ) was founded nearly three years ago by former Democratic presidential candidate and Massachusetts Gov. Michael Dukakis, who is now a Distinguished Professor at Harvard University; Prof. John Quelch, the Charles Edward Wilson Professor of Business Administration at the Harvard Business School; Prof. Thomas Patterson, the Bradlee Professor of Government and the Press at the Harvard Kennedy School, and Nguyen Anh Tuan, CEO and Editor-in-Chief of the Boston Global Forum, and the Founder and Chairman of VietNamNet Media Company and VietNet, the first Internet Service Provider in Vietnam.
Distinguished Speakers
Governor Michael Dukakis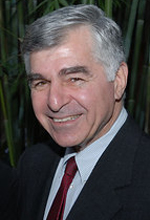 Michael Stanley Dukakis was born in Brookline, Massachusetts to Greek immigrant parents. He attended Swarthmore College and Harvard Law School and served in the United States Army from 1955-1957, sixteen months of which was with the support group to the U.S. delegation to the Military Armistice Commission in Korea.
He served eight years as a member of the Massachusetts legislature and was elected governor of Massachusetts three times. He was the Democratic nominee for the presidency in 1988.
Since 1991 he has been a distinguished professor of political science at Northeastern University in Boston, and since 1996 visiting professor of public policy during the winter quarter at UCLA in Los Angeles. He is chairman of Boston Global Forum.
He is married to the former Kitty Dickson. They have three children—John, Andrea and Kara—and eight grandchildren.
Professor Jose Barroso: Former President of EU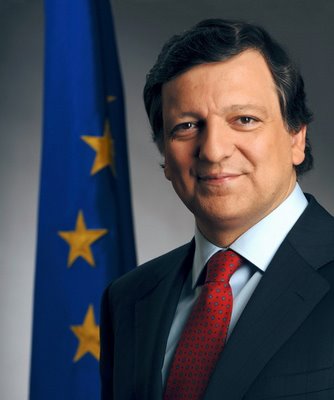 Jose Manuel Durao Barroso was President of the European Commission from 2004-14. He was previously Prime Minister of Portugal from 2002-04.
During his decade as President of the European Commission, Jose Manuel oversaw the fight against ebola; the political handling of climate change issues; the crises in the Ukraine and with the Eurozone as well as the EU's 2012 triumph as winner of the Nobel Peace Prize. His voice is one of experience and breadth of knowledge, and his vision is informed, wide-ranging and steeped in kudos and a deep understanding of world affairs.
Jose Manuel left university and began a career in academia, employed in the Law department at the University of Lisbon, and in the Department of Political Science of the University of Geneva. He also worked as a visiting professor at the Department of Government and School of Foreign Service in Georgetown University in Washington, D.C. In 1995 he was appointed head of the international relations department of Lusiada at Lisbon University.
Embarking on a political career, Jose was elected President of the PSD Party in Portugal in 1999 and was subsequently re-elected three further times.
During that period, he served as Vice President of the European People's Party, and then took up a position as Portuguese State Secretary for Foreign Affairs and Cooperation, where he was a primary player in the peace accords for Angola in Bicesse in 1991. When he was Minister for Foreign Affairs, he launched the talks with the Indonesian Minister of Foreign Affairs, under the auspices of the Secretary General of the United Nations, that ultimately led to the independence of East Timor.
Under Jose's leadership, the PSD won the general election in 2002 and he was appointed Prime Minister of Portugal in April of that year. He remained in office until July 2004 when he was nominated by the European Council and elected by the European Parliament to the position of President of the European Commission.
Jose has been awarded many honorary degrees and has received over 60 decorations, prizes and honours. He has written and published widely on political science, international relations and the European Union.
Former President Vaira Vike-Freiberga: President of the Club of Madrid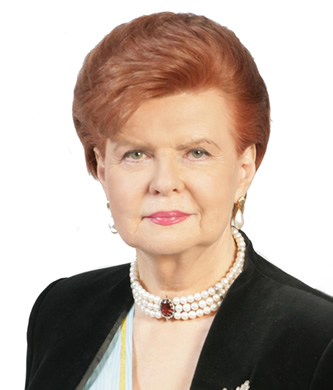 Dr. Vaira Vike-Freiberga has been the President of the World Leadership Aliance Club of Madrid since 2014  and is former President of Latvia (1999-2007). She was instrumental in achieving membership in the European Union and NATO for her country, and was Special Envoy on UN reform among her international activities. Since 2007, she is an oft invited speaker on social issues, moral values, and democracy. She was Vice-chair of the Reflection group on the long term future of Europe, and chaired the High-level group on freedom and pluralism of media in the EU.
Having left Latvia as a child refugee to Germany in 1945, then French Morocco and Canada, she earned a Ph.D. in psychology (1965) at McGill University. After a distinguished career as Professor at the University of Montreal, she returned to her native country in 1998 to head the Latvian Institute.A year later she was elected President by the Latvian Parliament and re-elected in 2003.
She is member of four Academies, and Board member or patron of 30 international organizations, including the Board of Thinkers of the Boston Global Forum. She has received many highest Orders of Merit, as well as medals and awards, for distinguished work in the humanities and social sciences. She has published 14 books and authored over 200 articles, book chapters, reports, and audiovisual materials.
Professor Joseph S. Nye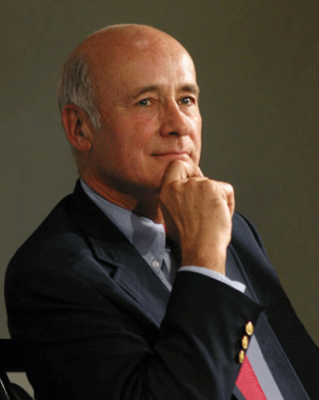 Joseph S. Nye Jr., is an American political scientist  and former Dean of the John F. Kennedy School of Government at Harvard Univesity.He currently holds the position of  University Distinguished Service Professor.
He received his bachelor's degree summa cum laude from Princeton University, did postgraduate work at Oxford University on a Rhodes Scholarship, and earned a PhD in political science from Harvard.
He has served as Assistant Secretary of Defense for International Security Affairs, Chair of the National Intelligence Council, and Deputy Under Secretary of State for Security Assistance, Science and Technology. Besides, he is a fellow of the American Academy of Arts & Sciences, The British Academy, and a member of the American Academy of Diplomacy.
The 2011 TRIP survey of over 1700 international relations scholars ranks Joe Nye as the sixth most influential scholar in the field of international relations in the past twenty years. In 2011, he was named by Foreign Policy magazine to its list of top global thinkers
He pioneered the theory of soft power, which is appeared in his book, Soft Power: The Means to Success in World Politics(2004).  He also published other books: Understanding International Conflict (5th edition, 2004); and The Power Game: A Washington Novel (2004), The Powers to Lead (2008) and The Future of Power (2011).
Professor Thomas E. Patterson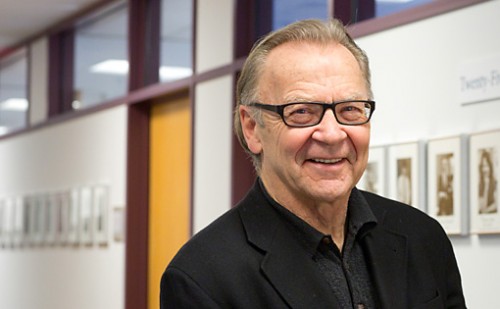 Thomas E. Patterson is Bradlee Professor of Government and the Press of Harvard Kennedy School and has served as the Acting Director of Shorenstein Center on Media, Politics, and Public Policy since July 1, 2015. His book, The Vanishing Voter, looks at the causes and consequences of electoral participation. His earlier book on the media's political role, Out of Order, received the American Political Science Association's Graber Award as the best book of the decade in political communication. His first book, The Unseeing Eye, was named by the American Association for Public Opinion Research as one of the 50 most influential books on public opinion in the past half century.
He also is author of Mass Media Election and two general American government texts: The American Democracy and We the People. His articles have appeared in Political Communication, Journal of Communication, and other academic journals, as well as in the popular press. His research has been funded by the Ford, Markle, Smith-Richardson, Pew, Knight, Carnegie, and National Science foundation.
Patterson received his PhD from the University of Minnesota in 1971.
Professor Koichi Hamada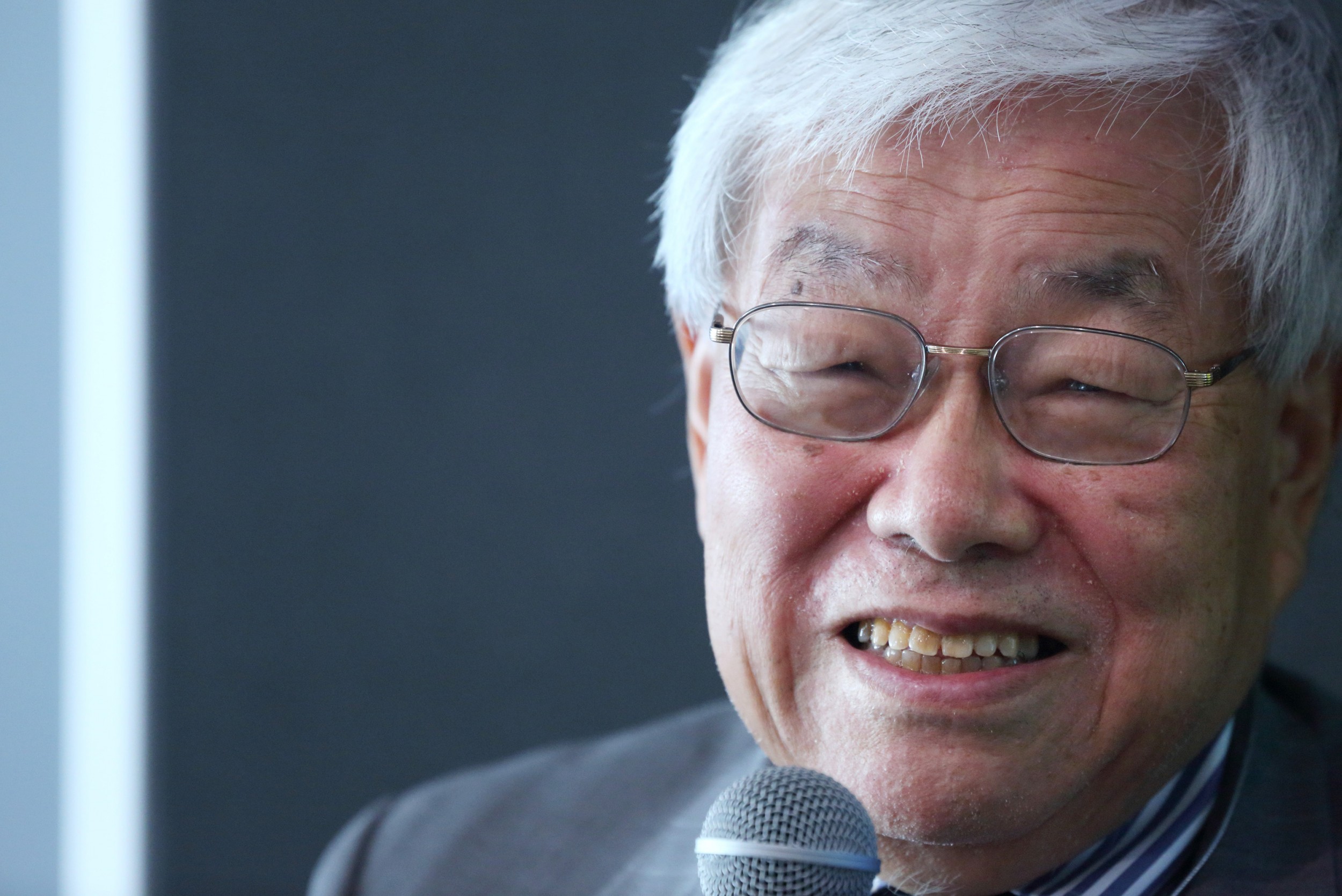 Koichi Hamada (浜田 宏一Hamada Kōichi, born 8 January 1936 in Tokyo[1]) is the Tuntex Professor Emeritus of Economics at Yale University, where he specializes in the Japanese economy and international economics. Hamada also serves as economic adviser to Japan's Prime Minister Shinzo Abe and at one time was a contender to head the WTO.
He passed the National Law Bar Examination (Shihoshiken) of Japan in 1957, L.L.B. in 1958 from the University of Tokyo, his B.A. and M.A. in Economics at the University of Tokyo, 1960 and 1962 respectively, his M.A.and Ph.D. in Economics from Yale University in 1964 and 1965 respectively.
His fields of interest are: Labor economics, Macroeconomics, Applied Econometrics, School choice, The Black-White wealth gap, Wage determination, Economic links among relatives, Immigration, Changes in labor force quality. And his specialized fields of interest are Game Theoretic Approach to International Policy Coordination, Microfoundation of International Capital Movements, A Positive Analysis of the Emergence of International Economic Order, Effects of a Free Trade Area and Law and Economics in Japan.
Professor Derek Reveron.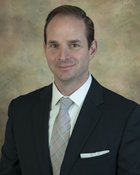 Derek Reveron is a Professor of National Security Affairs and the EMC Informationist Chair at the U.S. Naval War College in Newport, R.I.
He is also a faculty affiliate at the Belfer Center for Science and International Affairs at Harvard University where he co-teaches a course on contemporary national security challenges at the Kennedy School.
He specializes in strategy development, non-state security challenges, and U.S. defense policy.
He has authored or edited nine books. The latest are China and Cybersecurity ( co-edited by Oxford University Press, 2015), US Foreign Policy and Defense Strategy (co-authored by Georgetown University Press, 2015), and Cyberspace and National Security (edited by Georgetown University Press, 2012).
In 2015, Governor Raimondo appointed him to the first-ever Rhode Island State Commission on Cybersecurity.
Professor John Savage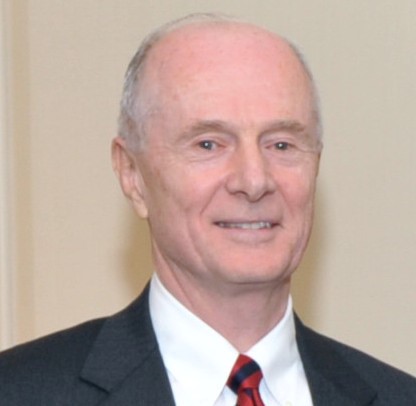 Professor Savage is the An Wang Professor of Computer Science at Brown University. Professor Savage earned his PhD in Electrical Engineering at MIT in 1965 specializing in coding and information theory. He joined Bell Laboratories in 1965 and the faculty of the Division of Engineering at Brown in 1967. In 1979 he co-founded the Department of Computer Science and served as its second chair from 1985 to 1991. By the early 1970s his research interests changed to theoretical computer science. His current research interests are cybersecurity technology and policy, reliable computation with unreliable components, computational nanotechnology, efficient cache management on multicore chips, and I/O complexity. He is a Fellow of AAAS and ACM, a Life Fellow of IEEE, and a Guggenheim Fellow. He is a recipient of a Fulbright-Hays Research Award. He served as a Jefferson Science Fellow in the U.S. State Department during the 2009-2010 academic year. He is a Professorial Fellow of the EastWest Institute.
His professional service has included service on the editorial board of the Journal of Computer and Systems Sciences and as a member of the MIT Corporation Visiting Committee for the Department of Electrical Engineering and Computer Science from 1991-2002.
Professor Nazli Choucri
Nazli Choucri is Professor of Political Science. Her work is in the area of international relations, most notably on sources and consequences of international conflict and violence. Professor Choucri is the architect and Director of the Global System for Sustainable Development (GSSD), a multi-lingual web-based knowledge networking system focusing on the multi-dimensionality of sustainability. As Principal Investigator of an MIT-Harvard multi-year project on Explorations in Cyber International Relations, she directed a multi-disciplinary and multi-method research initiative. She is Editor of the MIT Press Series on Global Environmental Accord and, formerly, General Editor of the International Political Science Review. She also previously served as the Associate Director of MIT's Technology and Development Program.
The author of eleven books and over 120 articles, Dr. Choucri is a member of the European Academy of Sciences. She has been involved in research or advisory work for national and international agencies, and for a number of countries, notably Algeria, Canada, Colombia, Egypt, France, Germany, Greece, Honduras, Japan, Kuwait, Mexico, Pakistan, Qatar, Sudan, Switzerland, Syria, Tunisia, Turkey, United Arab Emirates and Yemen. She served two terms as President of the Scientific Advisory Committee of UNESCO's Management of Social Transformation (MOST) Program.
Tsutomu Himeno, Japanese Consul-General in Boston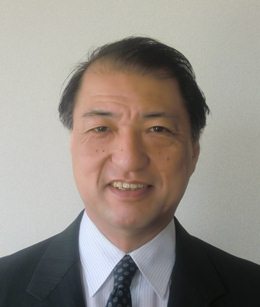 Mr. Himeno served at the Embassies of Japan in the United Kingdom, Washington, D.C. and Singapore, at the Permanent Mission of Japan to the United Nations and Other International Organizations in Geneva, and, immediately prior to his appointment in Boston, as Deputy Permanent Representative and Minister of the Permanent Delegation of Japan to the Organisation for Economic Co-operation and Development (OECD) in Paris.
 Professor Sakakibara (Mr. Yen)
Dr. Sakakibara is a Professor of Aoyama-Gakuin University in Tokyo from 2010. Professor Sakakibara worked for the Ministry of Finance for more than 20 years, most notably as Vice Minister of Finance for International Affairs. He has broad and valuable experience in Government, especially in the area of international finance. He has shown superior ability in policy making and in consensus building among the international community, earning the sobriquet 'Mr. Yen' because of his influence over the currency markets.
He is renowned as a key advisor to The Democratic Party of Japan and very influential to Japanese government as a thought leader in Japan. Professor Sakakibara frequently appears on Japanese TV programs and he has also been quoted by The Economist, The Wall Street Journal, The Washington Post, The Nikkei, USA Today, Bloomberg/BusinessWeek, Forbes, BBC, CNBC as well as other leading media in the U.S., Japan, and Europe. He is also served as a President of Institute for Indian Economic Studies.
Prof. Sakakibara received a Ph.D. in economics from the University of Michigan. His expertise and ability as an economist in the area of international finance was enhanced through his experience as an economist in the IMF. He has served as Associate Professor of Economics, Institute for Policy Science, at Saitama University and Visiting Associate Professor of Economics, Economics Department, at Harvard University. He is the recipient of numerous awards, including the Taylor's Award from the University of Michigan and the Bintang Mahaputra Utama from the Government of The Republic of Indonesia.
Professor Stephan Walt
Stephen M. Walt is the Robert and Renee Belfer Professor of International Affairs. He previously taught at Princeton University and the University of Chicago, where he served as Master of the Social Science Collegiate Division and Deputy Dean of Social Sciences. He has been a Resident Associate of the Carnegie Endowment for Peace and a Guest Scholar at the Brookings Institution, and he has also served as a consultant for the Institute of Defense Analyses, the Center for Naval Analyses, and the National Defense University. He presently serves on the editorial boards of Foreign Policy, Security Studies, International Relations, and Journal of Cold War Studies, and he also serves as Co-Editor of the Cornell Studies in Security Affairs, published by Cornell University Press. Additionally, he was elected as a Fellow in the American Academy of Arts and Sciences in May 2005.
Professor Walt is the author of The Origins of Alliances (1987), which received the 1988 Edgar S. Furniss National Security Book Award. He is also the author of Revolution and War (1996), Taming American Power: The Global Response to U.S. Primacy (2005), and, with co-author J.J. Mearsheimer, The Israel Lobby (2007).
Mr. Nguyen Anh Tuan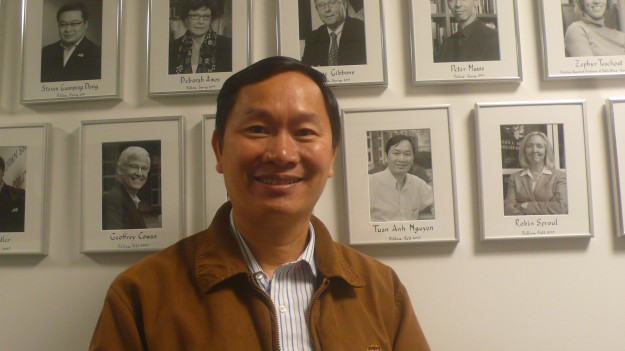 Nguyen Anh Tuan was the Founder and Chairman of the VietNamNet Media Group and the Founder and Editor-in-Chief of VietNamNet Online Newspaper. Tuan was also the Founder and CEO of the VASC Software and Media Company and VietNet, the first Internet service provider in Vietnam.
In 1996,the Government of Vietnam named Tuan among the Top 10 Most Outstanding Young Talentsin the country.
Under Tuan's leadership, VietNamNet raised significant political topics for reform in Vietnam. He pioneered an interactive live format called the VietNamNet Online Roundtable that allowed online viewers to participate in interviews of leading political, social and cultural figures as well as foreign dignitaries. In 2009, Tuan conceived a global initiative called the World Compassion and Reconciliation Day on September 9th of each year.
In 2007, as a Shorenstein Center's Fellow, Tuan researched key trends in the development of electronic media in Vietnam.
In 2011, Tuan was a part of the Pacific Leadership Fellows Program at the School of International Relations and Pacific Studies at the University of California in San Diego. That year, he was also a speaker at the prestigious annual Club de Madrid Conference on the subject of Democracy and Digital Technology.
From February 2011 to July 2014 Tuan was an Associate of the Shorenstein Center on Media, Politics and Public Policy, John F. Kennedy School of Government, Harvard University.
Tuan is currently a Visiting Scholar of  College of Communication , Boston University in academic year 2014 – 2015.
In April 2012, Tuan  founded the Tran Nhan Tong Academy.
In December 2012, Tuan co-founded the Boston Global Forum with the Honorable Michael Dukakis who was Massachusetts Governor and U.S. Presidential candidate, and currently serving as member of its Chief Executive Board and Editor-in-Chief .
Also in 2012, together with Ambassador Swanee Hunt, Tuan established the Charles Ansbacher Music Club to bring classical music to people who live in remote and distant locations.
Tuan has been a member of Harvard Business School Global Advisory Board since 2008. He also serves on the Board of Trustees of the Free for All Concert Fund in Boston, and since July 2015 as Chair of International Advisory Committee of UCLA – UNESCO Chair on Global Citizenship Education.