(Boston, 12 November 2015) – Boston Global Forum (BGF) has announced that Dec. 12 will henceforth be marked every year in various cities around the world as Global Cybersecurity Day. This is a way to inspire the shared responsibility of the world's citizens to protect the safety, transparency and security of the Internet. BGF calls upon as many citizens of goodwill as possible around the world — from ordinary people to government and business leaders, educators and IT specialists – to participate in some way.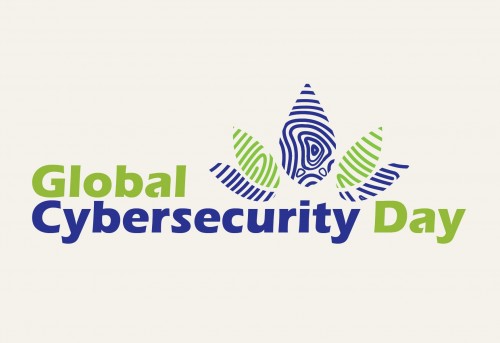 Global Cybersecurity Day logo
Boston Global Forum, a think tank, brings together thought leaders to address problems that affect the world and to inspire creative and practical global collaboration to fix them. Just one example of its work is BGF's prominent role in improving working conditions at Asia's manufacturing centers as part of its 2013 initiatives.
BGF has been hosting international meetings in 2015 aimed at building an Ethics Code of Conduct for Cyber Peace and Security (ECCC) to promote a healthy cyber environment. This is urgent need: Threats to cybersecurity threaten entire nations and many individuals.
Global Cybersecurity Day will include several events to engage and educate the public about cybersecurity, in part by publicizing the ECCC. The UNESCO-UCLA Chair on Global Citizenship Education and the Massachusetts Institute of Technology (MIT) have joined Boston Global Forum in supporting this program.
Global Cybersecurity Day, with "For A Clean and Pure Internet" theme, will take place in different cities at 12 noon local time on Dec. 12.  Cities will include Tokyo, Bonn, Nha Trang, Boston and other communities.  Delegates, cyber experts and other citizens of the world participating in the day's events will, of course, be connected online in real time.
The final event, to be held at the Harvard Faculty Club, in Cambridge, Mass., and at MIT's McGovern Institute for Brain Research, also in Cambridge, will be moderated by former Governor Michael Dukakis, the chairman and co-founder of Boston Global Forum. At that time, BGF's selection of the Top Government Leaders for Peace, Security and Development will be announced, and, in collaboration with University of California at Los Angeles, the Outstanding Global Citizen in Cyber Peace and Security will be honored.
Within the framework of Global Cybersecurity Day, we will encourage everyone to use such social-media sites as Facebook, Twitter, Minds.com and Instagram to share their still pictures, videos, multimedia products and text stories to encourage tolerance and friendship among individuals and nations. We also encourage people to tell us about some of the negative consequences of hostile Internet activities.
Boston Global Forum will honor the originator of the most shared and/or commented-on material by presenting him or her with a free trip next April , 2016 to Boston, where the honoree would be invited to speak at a BGF conference.
About Boston Global Forum
Boston Global Forum ( BostonGlobalForum.org ) was founded nearly three years ago by former Democratic presidential candidate and Massachusetts Gov. Michael Dukakis, who is now a Distinguished Professor at Harvard University; Prof. John Quelch, the Charles Edward Wilson Professor of Business Administration at the Harvard Business School; Prof. Thomas Patterson, the Bradlee Professor of Government and the Press at the Harvard Kennedy School, and Nguyen Anh Tuan, CEO and Editor-in-Chief of the Boston Global Forum, and the Founder and Chairman of VietNamNet Media Company and VietNet, the first Internet Service Provider in Vietnam.
###