(May 30th, 2016) In May, 2016, the Boston Global Forum ("BGF") successfully completed its initial phase of work on achieving a safe and secure cyber-world for all when it published the G7 Ise-Shima Cyber-Security Norms (http://unesco.gseis.ucla.edu/wp-content/uploads/sites/4/2016/05/BGF-G7-Summit-Initiative-Official-1.pdf).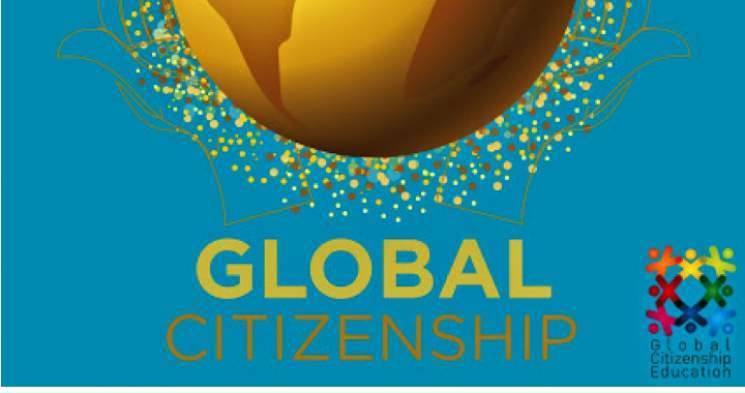 As its next step in support of cyber safety and security, the BGF will focus on practical efforts to implement the Ise-Shima Norms, with a specific focus on the Ethics Code of Conduct for Cyber Peace & Security ("ECCC"), which is presented below. Initially, the BGF will establish a series of focus groups to generate potential solutions and to discuss the strengths, weaknesses, opportunities and challenges associated with achieving them. This will lead to proposals for specific actions to be undertaken to achieve the goals outlined in the ECCC.
To bring to this effort the knowledge and experience needed to be successful, the BGF, will partner with UNESCO Chair in Global Learning and Global Citizenship Education in the Graduate School of Education and Information Studies at the University of California, Los Angeles (UCLA) to host a conference on Implementation and Practice of the Ethics Code of Conduct for Cyber Peace and Security. This meeting will gather together prominent academic and business leaders, policy makers, and educators to discuss realistic approaches to successfully implementing and practicing the Ethics Code of Conduct for Cybersecurity through the actions of Global Citizenship Education (http://en.unesco.org/gced). It will be held September 23, 2016, at the Harvard University Faculty Club, and will be moderated by Governor Michael Dukakis, co-founder and chairman of BGF.
The BGF Ethics Code of Conduct for Cyber Peace and Security
https://bostonglobalforum.org/2015/11/the-ethics-code-of-conduct-for-cyber-peace-and-security-eccc-version-1-0/
THE ETHICS CODE OF CONDUCT FOR CYBER PEACE AND SECURITY (ECCC)
Version 1.0
The Boston Global Forum's Ethics Code of Conduct for Cyber Peace and Security (ECCC) encompasses the following behaviors in all Internet communication, relationships and transactions.
Net Citizens: Ethics Code of Conduct for Cyber Peace and Security
Behavior toward others:
Be honest
Show respect
Avoid disreputable acts, and denounce those of others
Do not think or act involve with cyber terrorism.
Behavior towards information:
Assess its reliability before accepting it
Do not distribute unreliable or erroneous information
Behavior in discussions:
Do not endorse other's comments when information has not been verified
Do not post negative comments on people's private lives
Do not share or comment on unverified or unreliable defamatory claims about brands, organizations, or public figures
Be constructive, respective, and encouraging in comments
 Policy Makers: Ethics Code of Conduct for Cyber Peace and Security
Do not establish, support, or endorse policies harmful to the Cyberspace environment
Do not unfairly criticize institutions, organizations, and brands
Do not unfairly criticize political opponents or other countries as using unverified, unreliable information etc.
Do not engage at any level in cyber spying, whether the target is an individual, firm, institution, or country
Do not engage in taking or disseminating private personal information
Do not engage or support in any form of cyber wars.
 IT Engineers: Ethics Code of Conduct for Cyber Peace and Security
Develop products to enhance cybersecurity
Do not create or distribute Internet viruses
Do not launch denial-of-service (DoS) attacks
Do not attack, disable, or steal information resources
Do not blackmail or otherwise threaten any person or organization
Do not deliberately create gaps in Internet security, and report any that are discovered
Do not use and distribute private information about individuals or organizations
Do not engage or assist in any form of cyberterrorism
Business Firms and Business Leaders: Ethics Code of Conduct for Cyber Peace and Security
Take steps to secure company information
Do not unfairly attack other companies
Do not attack other governments
Do not use products or systems that operate counter to a free and open Internet
Do not invest in products or systems that go against the humane values of a free and open Internet.
 Educators, Influencers/Institutions: Ethics Code of Conduct for Cyber Peace and Security
Do not disseminate or support negative opinions, doctrines that discourage the implementation of Cyber security measures
Educate and lead global citizens to support and execute ECCC
Propose solutions to build awareness of the value of ECCC and encourage its implementation
Foster public opinions that against bad behaviors such as theft of private data and information for distribution on the Internet.
Encourage those who use the Internet for purposes that contribute to a better life for all of mankind.
Create honors and awards to recognize outstanding individuals who contribute greatly for a secure and safe Cyberspace environment.