(May 23rd, 2016) The Russian news service Sputnik News, which acts as a conduit for government pronouncements, says  that Japanese Prime Minister Shinzo Abe and Russian President Vladimir Putin have been laying the groundwork for further economic and other cooperation, noting the importance of  the second Eastern Economic Forum, to be held next Sept. 2-3 in Vladivostok. Messrs. Abe and Putin are expected to attend it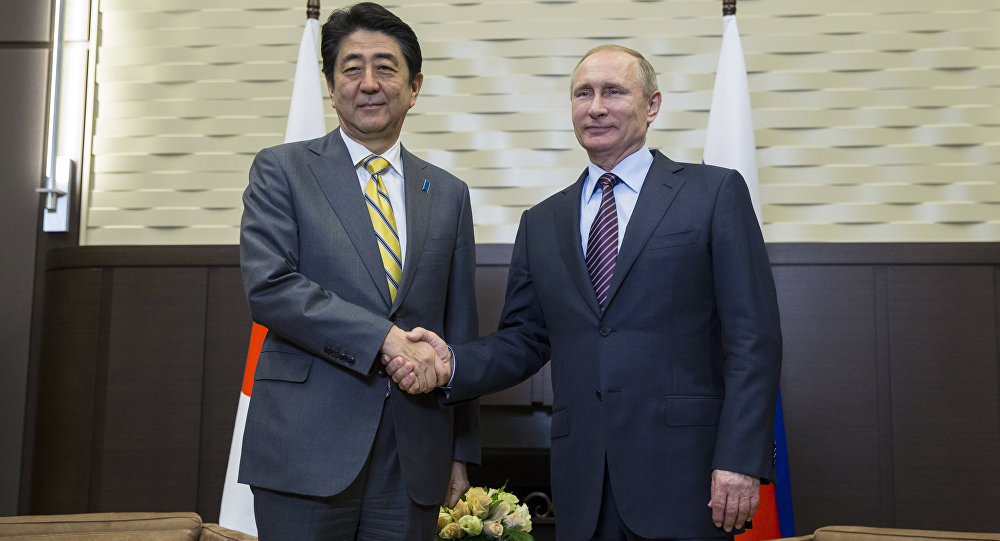 Earlier this month, the two leaders held rare talks in Sochi,  Russia, where they discussed a wide range of political, economic and international issues.
According to Putin aide Yuri Ushakov,  the Russian president is expected to visit Japan by the end of 2016.
Mr. Abe will host the G7 Summit May 26-27 in Japan, where his discussions with Mr. Putin will certainly come up.