The Massachusetts Coalition for Occupational Health and Safety, or simply MassCOSH, is a Boston-based organization striving to improve work place safety, security and health throughout the state. The team collaborates with unions, legal and health professionals and community groups to voice and address issues faced by vulnerable communities in their work places. MassCOSH Executive Director, Marcy Goldstein-Gelb describes the organization's focus areas for action and echoes the shared vision of worker welfare with Boston Global Forum.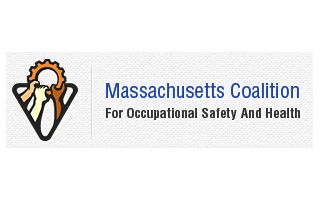 In the summer 2006, tragedy stuck busy downtown Boston when a scaffold plunged from a building onto the congested road below. Falling with the three-ton structure were two workers who did not survive the impact. The heap of steel and material also crushed one of the many cars below, killing a young doctor who worked close by. The loss of life was widely covered by the media, with the Boston Globe noting that there was going to be a "hunt for answers" by state leaders to prevent such workplace deaths from ever happening again.
However, when Yogambigai Pasupathipillai was killed in August while working at aMalden bakery, there was no "hunt" by state leaders or reporters swarming to the scene. Unless you were a family member mourning such a devastating loss, you probably never even knew about the accident at all.
Yogambigai became yet another victim to an epidemic that silently claims the lives of hundreds of thousands of people every year – workplace fatalities. Here inMassachusetts, the Massachusetts Coalition for Occupational Safety and Health, or MassCOSH, a nonprofit worker safety organization, has found that, on average, a worker dies on the job each week due to dangerous conditions and hundreds more suffer from serious illnesses due to a work-related exposure that robs them of their health and vitality. When these events and exposures occur, families and co-workers mourn, but it rarely makes the papers. When the media does notice, it is often referred to as a freak accident, not a preventable incident worthy of a "hunt for answers".
Here at MassCOSH, where workers and families contact us each day with horror stories of poor conditions, debilitating injuries and threats of retaliation for reporting an injury, we double down our efforts to ensure every worker has the right to a safe, secure job. At every level of our communities – from workers, to employers, to government enforcement agencies to elected officials, we all have an obligation to end tragic and nearly always preventable job injuries, illnesses and death.
At MassCOSH, we believe state policymakers can literally be lifesavers if they have a vehicle for gathering stories of workplace accidents and analyzing what can be done to prevent them from happening again. Here in Massachusetts, we are fortunate to have a nationally recognized state Occupational Health Surveillance Program within the Department of Public Health which is dedicated to doing just that. Unfortunately, they are grossly underfunded, depending primarily on federal grants, and the critical data they collect is not analyzed with the same public scrutiny the way our state budget line items and gambling forecasts are.
At MassCOSH we work hard to bring forward the stories of workers , issue reports combining state and federal data to educate elected officials, and alert the community to the needless workplace deaths that plague our state so that we can have a collaborative approach to creating policies that save lives. A recent success of this strategy was the 2010 passage of a state ban of a deadly floor finisher, the first in the nation. For over a year, MassCOSH convened a task force to investigate a highly combustible floor finisher that killed three workers in massive blazes and caused home fires across the state. The stories and data were irrefutable: the product was unnecessary and caused harm to workers and home-owners. Without a united front of workers, data, and allies, the fatal product might still be in use today.  Instead the Patrick Administration and elected officials headed the MassCOSH task force's warnings and banned the product.
While MassCOSH works hard to gather stories and data to impact change, we are a small organization with tightly stretched resources. With a staff of just eight, we operate an immigrant worker center that helps thousands of the very lowest wage workers address dire conditions from labor trafficking to wage theft to life-threatening conditions. Our youth program engages a team of 15 teen leaders in leading health and safety trainings for over 500 other teenage workers in communities of color each year. Our healthy schools initiative helps eliminate environmental hazards in schools that contribute to asthma.  We also ensure that not a day goes by without an effort to educate the public that together, we can make workplace fatalities a thing of the past.
By partnering with the Boston Global Forum, MassCOSH's impact can be magnified substantially. BGF's dynamic network of talented, concerned and well-networked individuals can lend some strategic muscle to uphill legislative battles and help MassCOSH grow in size and influence. MassCOSH could particularly benefit from an expanded pool of business allies who see regulations as life-savers and not needless and expensive excess that would only "hurt profits."  Together, we can and will save lives.