Global Citizenship Education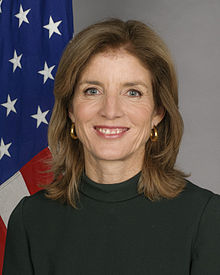 Ambassador Caroline Kennedy — Message for the Boston Global Forum
"Global Citizenship Education in Cyber Security" Conference I was pleased to learn from Governor Dukakis that the Boston Global Forum was convening this conference focused on cyber security. There is a growing recognition of the importance of cyber policy to our national security, foreign policy, economy, values, and way of life. President Obama's 2016 Presidential Policy Directive 41 on U.S. Cyber Incident Coordination marks a major milestone toward ensuring whole-of-government cooperation in case of significant cyber incidents. We recognize that cybersecurity threats are not constrained by geographic or institutional boundaries - and thus collaboration and information sharing are essential. For this reason, I congratulate Japan... (April 18th, 2016) UNESCO and the Commonwealth of Nations (formerly called the British...
(22th Feb 2016) The UNESCO Chair in Global Learning and Global Citizenship Education at the UCLA...