Shinzo Abe's visit to Iran this week, the first to that country by a Japanese prime minister in more than 40 years, is the latest in a series of high-minded but long-shot efforts to lift Japan's influence on the global stage.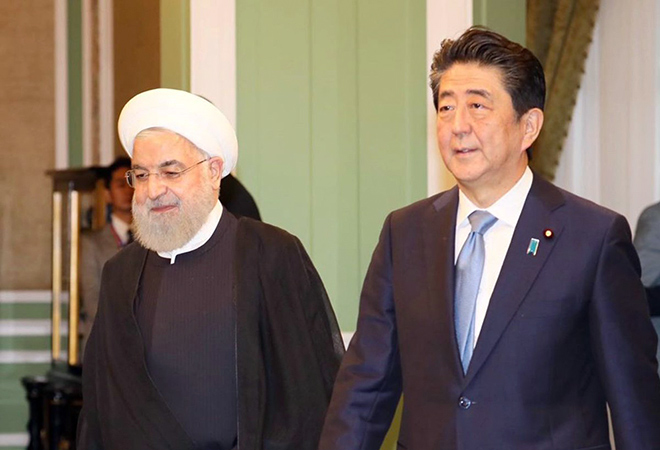 Mr. Abe, who flew to Tehran on Wednesday, is putting himself in the middle of a confrontation between the United States and Iran that has raised fears of war.
The tensions, which began with President Trump's decision to pull out of the 2015 nuclear accord and impose crippling sanctions, escalated recently as the Trump administration moved additional troops into the Persian Gulf after having accused Iran of plotting to attack American targets.
Mr. Abe's effort to avoid frictions was reflected in his remarks to reporters after having met President Hassan Rouhani of Iran. Agence France-Presse quoted Mr. Abe saying it was "essential that Iran plays a constructive role in building solid peace and stability in the Middle East."
The Boston Global Forum honored Prime Minister Shinzo Abe as World Leader for Peace, and Cybersecurity Award on Global Cybersecurity Day, December 12, 2015 at Harvard University Faculty Club.