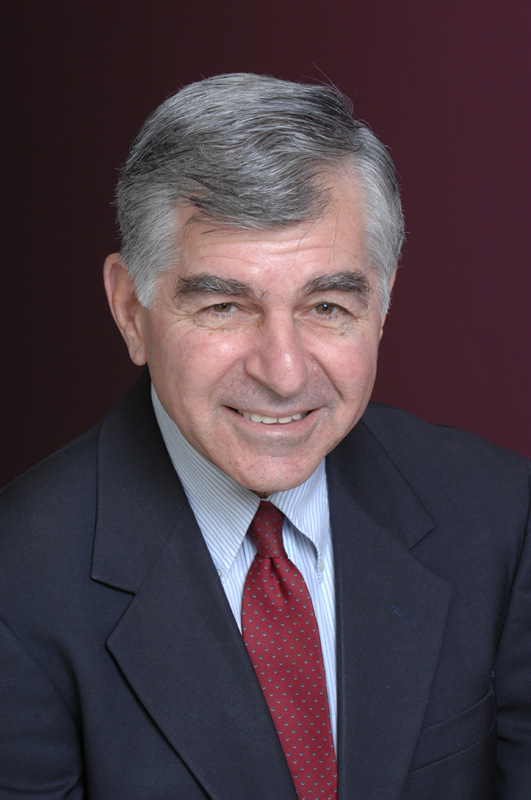 Co-Founder; Chairman of The Board of Directors and Board of  Thinkers, The Boston Global Forum. Democratic Party Nominee for President of the United States, 1988. Distinguished Professor J.D., Harvard University
Michael Stanley Dukakis was born in Brookline, Massachusetts to Greek immigrant parents. He attended Swarthmore College and Harvard Law School and served in the United States Army from 1955-1957, sixteen months of which was with the support group to the U.S. delegation to the Military Armistice Commission in Korea.
He served eight years as a member of the Massachusetts legislature and was elected governor of Massachusetts three times. He was the Democratic nominee for the presidency in 1988.
Since 1991 he has been a distinguished professor of political science at Northeastern University in Boston, and since 1996 visiting professor of public policy during the winter quarter at UCLA in Los Angeles. He is chairman of Boston Global Forum.
He is married to the former Kitty Dickson. They have three children—John, Andrea and Kara—and eight grandchildren.