The AIWS Standards and Practice Committee of Michael Dukakis Institute welcomes two new members: Prof. Mikhail Kupriyanov – Saint Petersburg Electrotechnical University "LETI", Russia and Prof. Thomas Creely – U.S. Naval War College.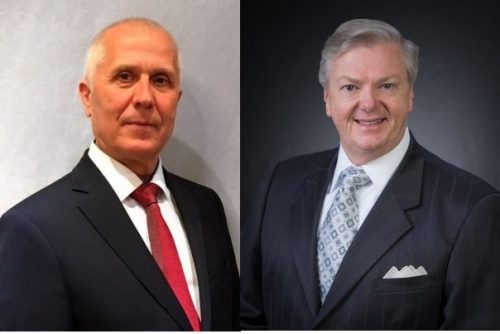 The Committee is established with responsibilities to:
Update and collect information on threats and potential harm posed by AI.
Connect companies, universities, and governments to find ways to prevent threats and potential harm.
Engage in the audit of behaviors and decisions in the creation of AI.
Create both an Index and Report about AI threats – and identify the source of threats.
Create a Report on respect for, and application of, ethics codes and standards of governments, companies, universities, individuals and all others…
There are 23 members of the AIWS Standards and Practice Committee found by Governor Michael Dukakis. We are delightful to introduce our 2 newest members.
The first one is Prof. Mikhail Kupriyanov. He is an expert in the field of intellectual methods for data and process analysis, artificial intelligence, and embedded systems. Since 1993, he has been working in the position of professor at the Department of Computer Engineering, LETI. And since 2015, he is a head of the Department. Since 2010, he has been occupying the position of the head of the Computer Technologies and Informatics Faculty at LETI. He has been occupying the position of the Director of Education Department since 2018.
The second is Prof. Thomas Creely – Associate Professor of Ethics, Director of Ethics & Emerging Military Technology Graduate Program. He serves on NATO Science and Technology Organization Technical Team. At Brown University Executive Master of Cybersecurity, he is lead for leadership and ethics. He also serves the Conference Board Global Business Conduct Council, Association for Practical & Professional Ethics Business Ethics Chair, and Robert S. Hartmann Institute Board.