"Within the past several years, Chinese researchers have achieved a track record of consistent advances in basic research and in the development of quantum technologies. The quantum ambition is intertwined with China's national strategic objective to become a science and technology superpower. The United States must recognize the trajectory of China's advances in these technologies and the promise of their potential military and commercial applications." This is part of the introduction of the Report "Quantum Hegemony? China's Ambitions and the Challenge to U.S. Innovation Leadership" published in September, 2018.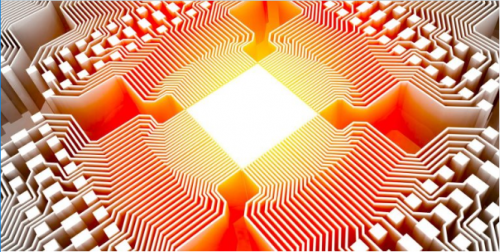 In the newly published report, authors Elsa B. Kania and John Costello show the basics of quantum technology, China's related efforts in the field, and what measures the United States should pursue to preserve its technological leadership.
As China realized the strategic potential of quantum science with the ambition to strengthen the nation's economy and military, it has become China's prioritization in technology. Despite being a latecomer in the race, China seems to be one step ahead of "the second quantum revolution". In the past years, China has achieved breakthroughs in the development of quantum technologies, including quantum cryptography, communications, and computing, as well as reports of progress in quantum radar, sensing, imaging, metrology, and navigation.
According to the report, China's advances in quantum science could impact the future military and strategic balance. In fact, by investing on navigation China is striving to be a true peer competitor in these technological frontiers of military to U.S. Under this context, it is necessary for the US to build upon and redouble existing efforts to protect its position. One of the recommendations is that the Department of Defense should consider further experimentation on these technologies to leverage its advantages in innovation.
Since technology is advancing in an unprecedented pace, people should not ignore the potential damages when it gets out of hand. Therefore, it's needed to have a set of moral standards for developers to protect the safety and prosperity of human—which is the purpose of AIWS initiative's establishment.
⇒ Read The Full Report Quantum Hegemony? China's Ambitions and the Challenge to U.S. Innovation Leadership HERE
Authors: Elsa Kania, Adjunct Fellow, CNAS Technology & National Security Program; John K. Costello, Director, Office of Strategy, Policy, and Plans at the Department of Homeland Security's (DHS) National Protection and Programs Directorate.