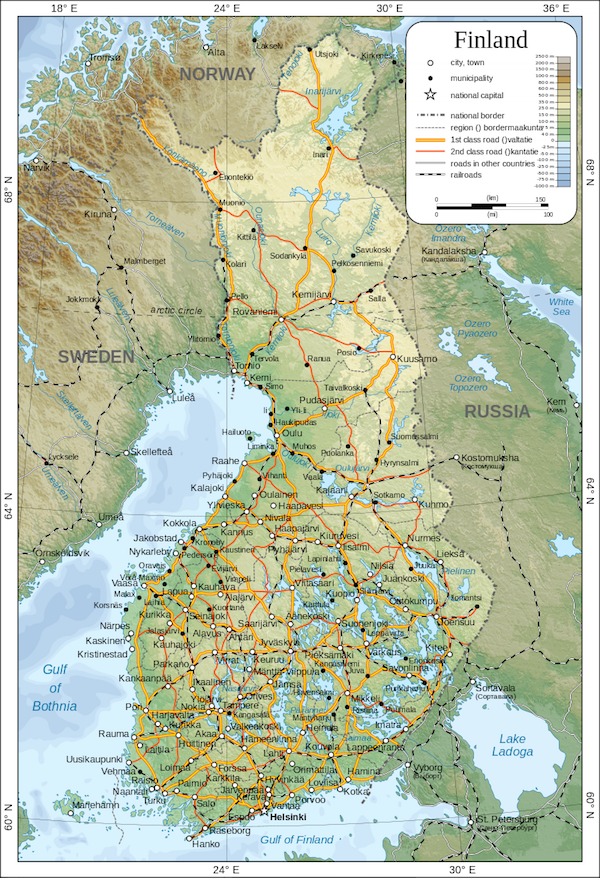 Russian President Vladimir Putin  warned on July 1 that Russia might move its troops closer to the Finnish-Russian border if Finland joins NATO. Finland, Poland and the Baltic Republics have been subjected to Russian air force and naval incursions and cyberattacks by the increasingly aggressive Putin administration.
Finnish armed forces "would become part of NATO's military infrastructure, which overnight would be at the borders of the Russian Federation," Mr. Putin said after meeting with Finnish President Sauli Niinisto.
"Do you think we will keep it as it is: our troops at 1,500 (kilometers, 900 miles) away?"
Mr. Putin was making his first visit to Finland since Russian seized Crimea from Ukraine and attacked the eastern part of that country.
The technically neutral but basically pro-NATO Finland and Sweden are increasing their co-operation with NATO in light of Russian threats..
To read the full Reuters story, please hit this link.