Mikko Hypponen, a renowned authority on computer security and the Chief Research Officer of F Secure, was invited by Tomorrow's Capital to discuss cybercrime and its pace of thriving.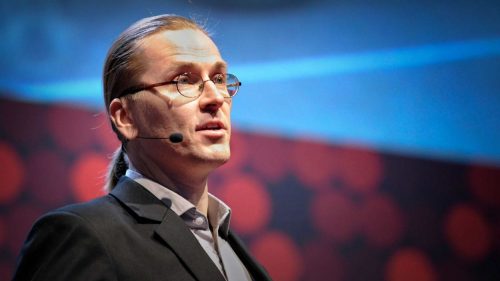 Mikko Hypponen – The Chief Research Officer of F Secure, who was awarded the Practitioner in Cybersecurity for his great work and active contribution to the public's knowledge of cybersecurity by the Boston Global Forum and the Michael Dukakis Institute on December 12, 2015.
At the beginning of October, Mikko Hypponen was invited to talk in a podcast of Nasdaq's Tomorrow's Capital about cybercrime. In his speech, he addressed the increase of criminal due to cryptocurrencies since it is easier to target and steal. Furthermore, it leads to cases where people who hold crypto are targeted or even killed, and after that everything is untraceable for local authorities because of its autonomous characteristic.
Beyond of that, Internet of Things is also become another concern, now every devices in our daily lives are connected as well, normally through a smart app in your smartphone which connects everything else. "Let's say they've bought an IoT washing machine and they are told that it's hackable. Well, what they think is that, well, I don't care. It's a washing machine…Well, that's not the point. They are not hacking your washing machine or your fridges to gain access to your washing machine or to your fridge. They are hacking those devices to gain access to your network." said Mikko.
That means not only financial institution is at risk nowadays but also social infrastructures and even our privacy. Therefore, Hypponen emphasizes that cybersecurity efforts should not be overlooked. It's a new world, one that requires new ideas, innovations, and tactics to ensure a safer future.