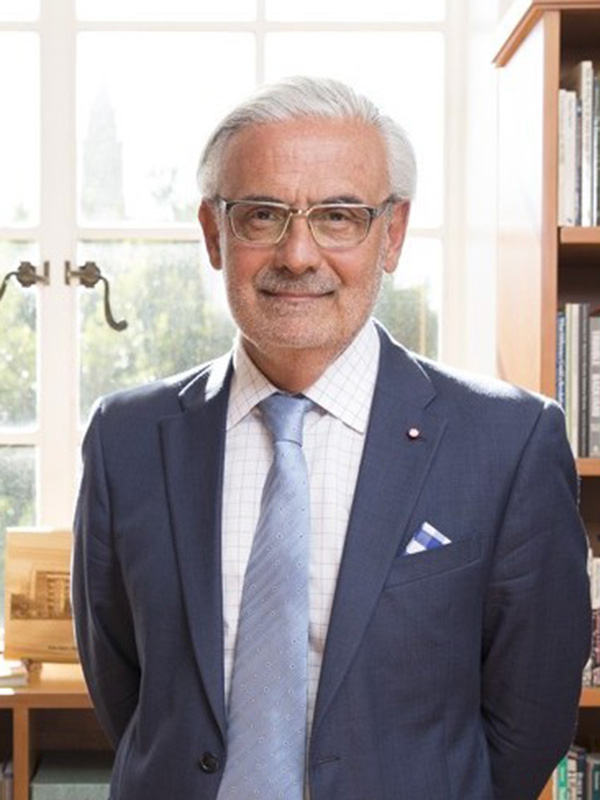 Dean and Distinguished Professor of Education at UCLA Graduate School of Education
Marcelo M. Suárez-Orozco is Dean and Distinguished Professor of Education at UCLA Graduate School of Education, the author of "Central American Refugees and U.S. High Schools: A Psychosocial Study of Motivation and Achievement," and co-author of "Learning A New Land: Immigrant Students in American Society."
Marcelo Suarez-Orozco leads two academic departments, 16 nationally renowned research institutes, and two innovative demonstration schools at UCLA's Graduate School of Education & Information Studies.
His  research focuses on conceptual and empirical problems in the areas of cultural psychology and psychological anthropology with an emphasis on the study of mass migration, globalization, and education.
Upon arriving at UCLA in 2012, he founded the Institute for Immigrant Children, Youth, and Families, which he co-directs with Dr. Carola Suárez-Orozco, UCLA Ed & IS professor of education.
A native of Buenos Aires, Suárez-Orozco earned his A.B. in psychology, M.A. in anthropology, and Ph.D. in anthropology at UC Berkeley. At Harvard University, he served as the Victor S. Thomas Professor of Education and Culture (2001-2004), and co-founded and co-directed the Harvard Immigration Project in 1997. Prior to arriving at UCLA Ed & IS, Suárez-Orozco was the inaugural Courtney Sale Ross University Professor of Globalization and Education at NYU.