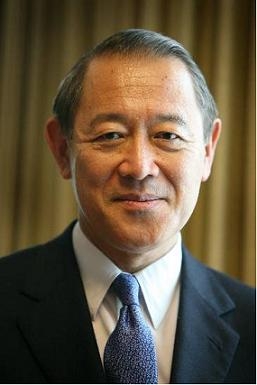 President of the America-Japan Society, Inc.; Professor of Sophia University and Keio University; Ambassador of Japan to the United States of America (2008-2012).
Ichiro Fujisaki is currently President of America-Japan Society in Japan. He is also a distinguished professor of Sophia University and Keio University, both in Tokyo. Additionally, he is advisor to the metropolitan city of Tokyo.
Fujisaki served as the Ambassador of Japan to the United States 2008 through October 2012.
During this period, there were frequent changes in Japanese leadership, but he stayed on as a point person between Japan and the United States. Fujisaki was instrumental in bridging Japan and the US following the devastating earthquake and tsunami that occurred in March 2011. He frequently appeared on all forms of media, including national TV news shows. He was engaged in all of Japan's negotiations with the US on security and trade issues, including Trans Pacific Partnership (TPP) consultations. Fujisaki has visited nearly all the fifty states, has met with local leaders, and has appeared on local media outlets.
Fujisaki is well connected to Japan's political, bureaucratic, and business circles, having served more than 40 years in the Japanese government. As the Deputy Foreign Minister, he served as Prime Minister Koizumi's personal representative to the G8 Summit as Sherpa. He was Japan's chief trade negotiator and headed the teams for Free Trade Area agreement negotiations with the Republic of Korea, Malaysia, the Philippines, and Thailand. He has initiated and headed Deputy Ministerial dialogue with China. He also frequently traveled to India to lay the groundwork for large scale infrastructure projects which are currently underway. Fujisaki joined the Foreign Ministry of Japan in 1969 after passing the High Level Diplomatic Examination. He has served 20 years abroad and 23 years in Tokyo during his career.