(April 11th, 2016) The Boston Global Forum (BGF) hosted a conference in Tokyo on March 28 as part of its BGF-G7 Summit Initiative.  The Initiative, a collaboration with the Japanese government, has prepared policy prescriptions to be considered by national leaders at the summit, to be held in Japan on May 26-27.

Nguyen Anh Tuan, CEO of the BGF, and Nobue Mita, the BGF's Japan representative, welcomed a group of very high-level Japanese dignitaries/experts and described the missions of the Initiative. The leading mission is strengthening cybersecurity through establishing international norms of cyberbehavior – a challenge to which the BGF has drawn international experts to address. Other topics include reinforcing Japanese friendship with America and other G7 members and improving global citizenship education.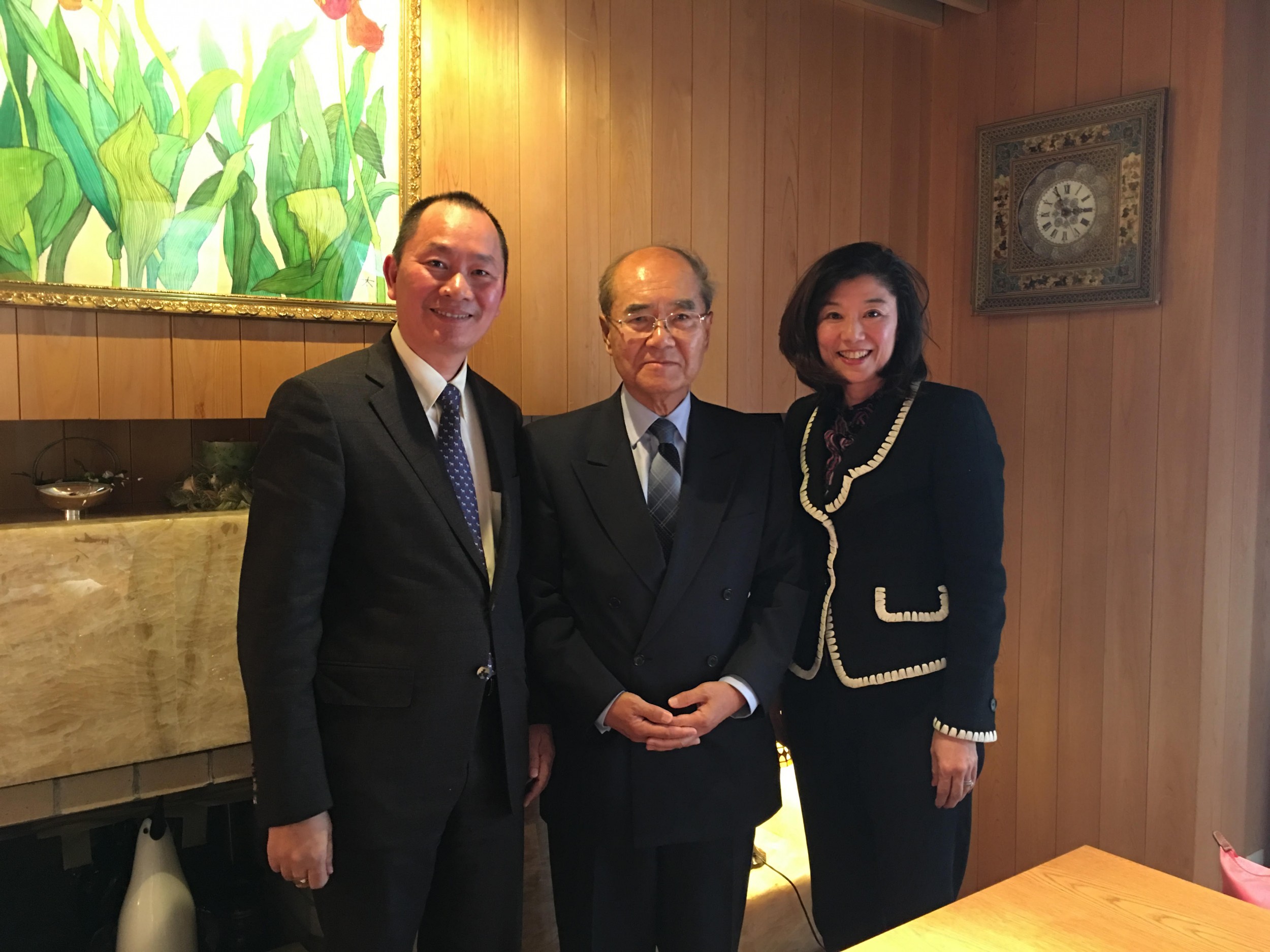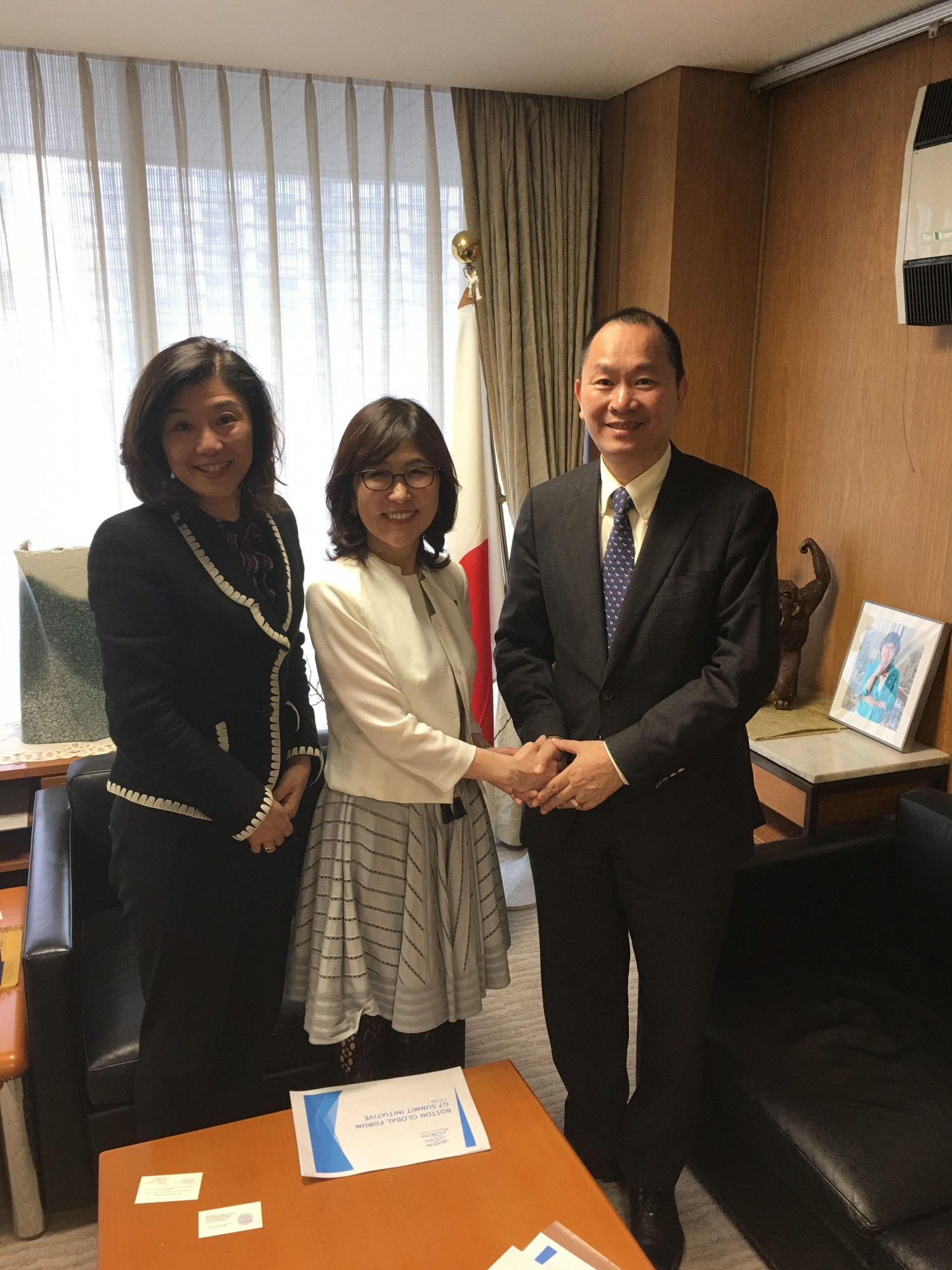 The BGF officials expressed the hope that the BGF-G7 Summit Initiative would lead to a long and fruitful relationship between the Boston Global Forum (and the academic community — especially Harvard, with which it is closely associated) and a wide range of leading G7 citizens.
Most of the conference consisted of a wide-ranging discussion among the dignitaries/experts, moderated by a former Japanese Ambassador to the United States, the witty and charming Ichiro Fujisaki.
The panelists were, besides Ambassador Fujisaki:
•    Prof. Koichi Hamada, special adviser of Prime Minister Shinzo Abe and father of "Abenomics''.
•    Prof. Eisuke Sakakibara  (whose nickname is "Mr. Yen'').
•    Prof. Fumiaki Kubo, of the University of Tokyo.
•    Prof. Fumio Ota, of the Defense Academy of Japan.
•    Ambassador Shunji Yanai.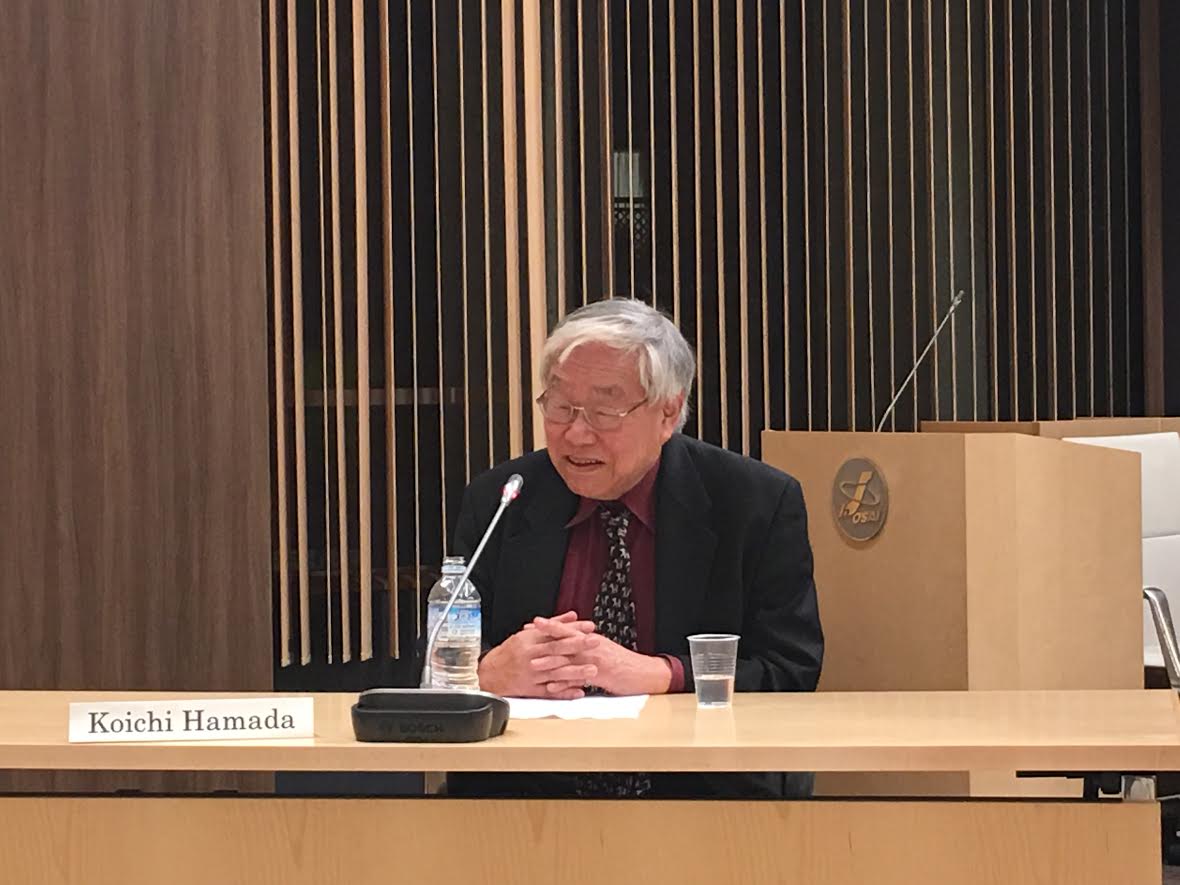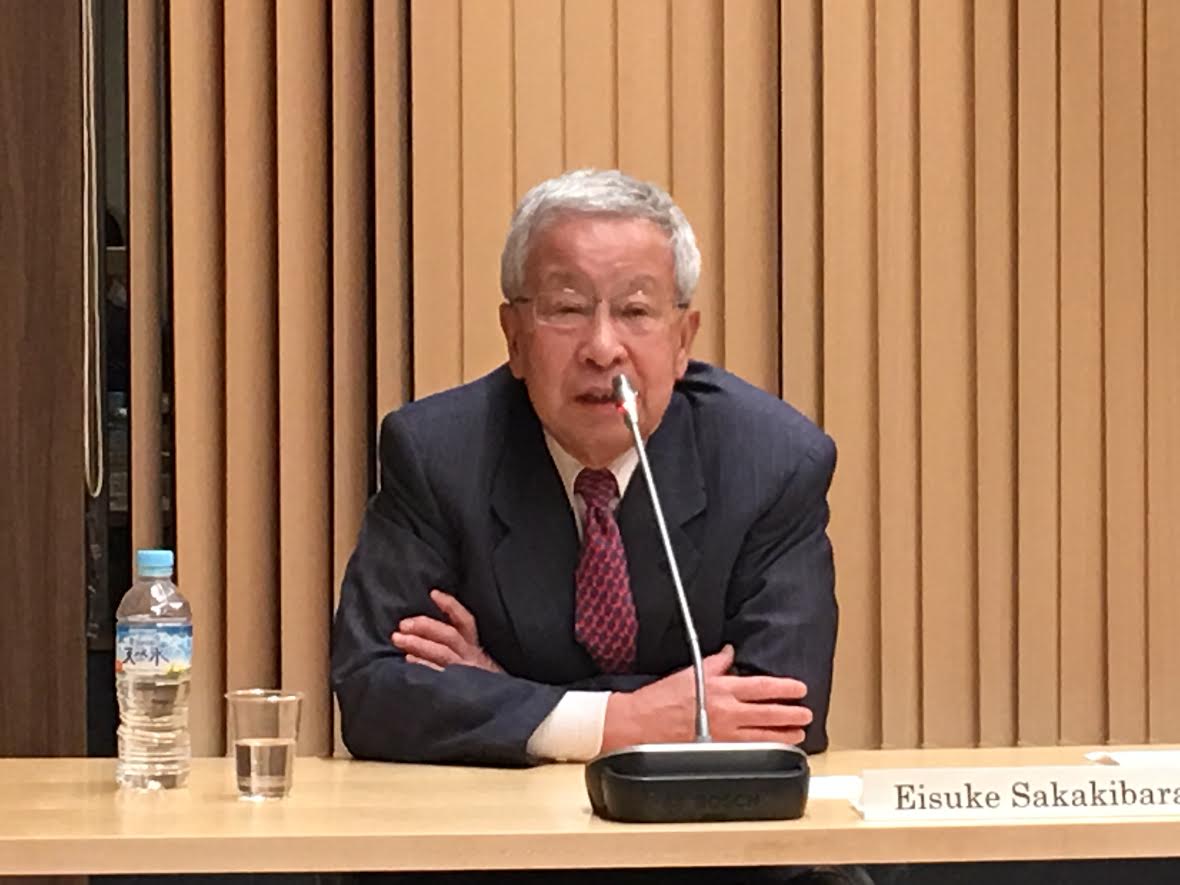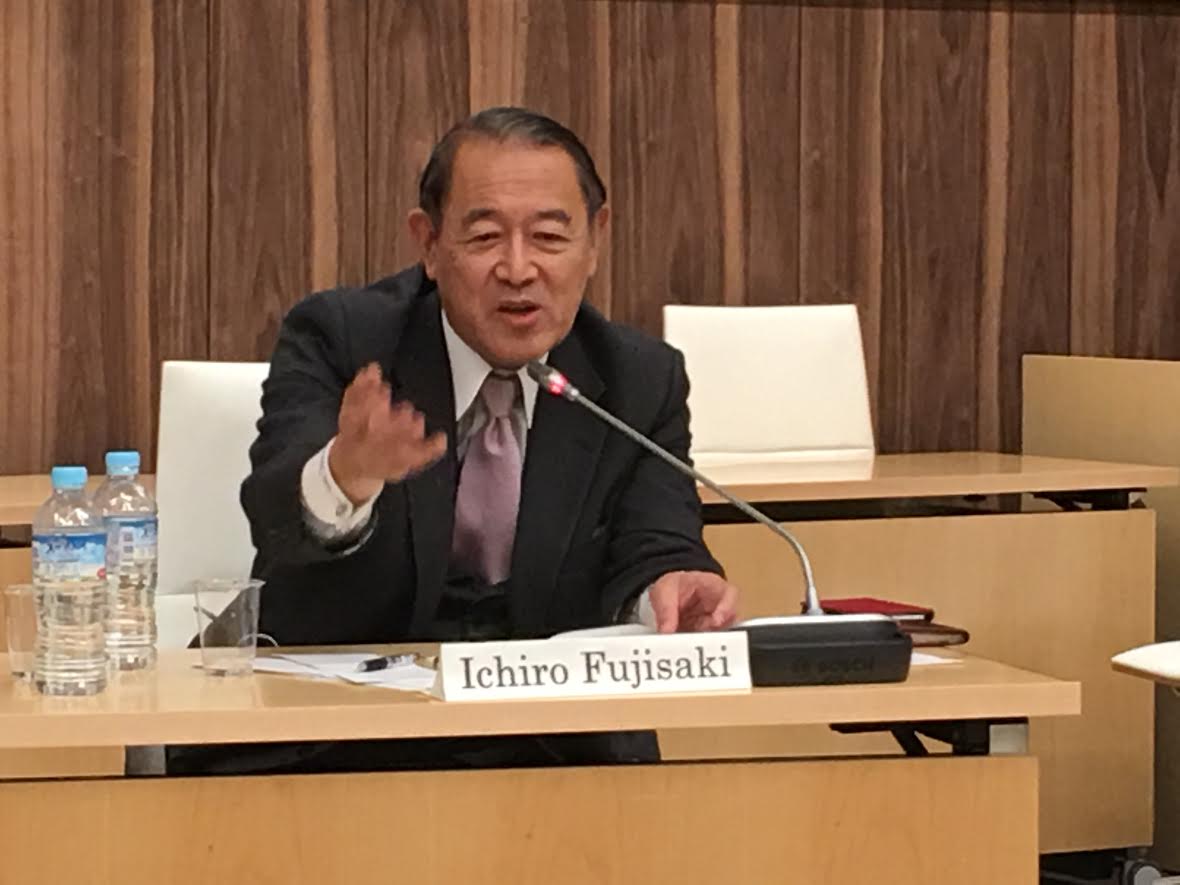 The topics include the challenges posed to international security by Chinese military threats in the South China and East China Seas,  North Korea's nuclear saber-rattling and how to boost the collective security of Pacific and East Asian nations to deter them.  The panelists enumerated some other topics that the G7 Summit leaders would take up — terrorism,  refugees, the Mideast, cybersecurity, trade and the global economy among them.
Interestingly, the panelists spent a lot of time talking about  the bad mood in American politics in general and Donald Trump in particular and what this election year might mean for American foreign policy. The panelists did not seemed pleased with the prospect of a President Trump.
The panel discussion ended with members answering questions from young Japanese experts.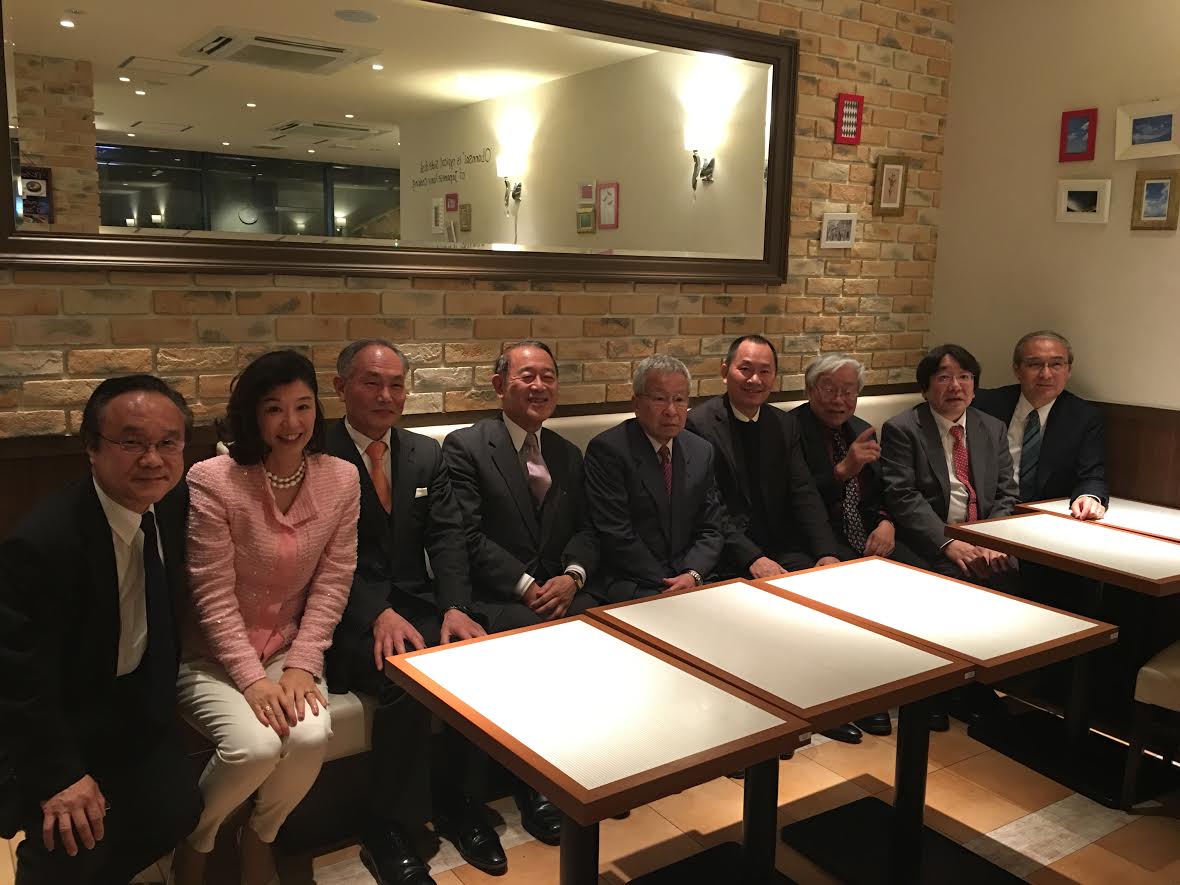 The conference was livestreamed here: