Chairman Michael Dukakis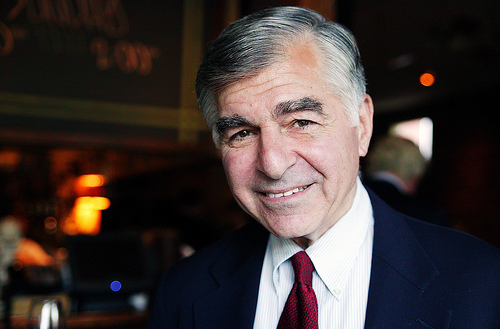 Co-Founder; Chairman of The Board of Directors and Board of Thinkers, The Boston Global Forum. Democratic Party Nominee for President of the United States, 1988. Distinguished Professor J.D., Harvard University
Michael Stanley Dukakis was born in Brookline, Massachusetts to Greek immigrant parents. He attended Swarthmore College and Harvard Law School and served in the United States Army from 1955-1957, sixteen months of which was with the support group to the U.S. delegation to the Military Armistice Commission in Korea.
He served eight years as a member of the Massachusetts legislature and was elected governor of Massachusetts three times. He was the Democratic nominee for the presidency in 1988.
Since 1991 he has been a distinguished professor of political science at Northeastern University in Boston, and since 1996 visiting professor of public policy during the winter quarter at UCLA in Los Angeles. He is chairman of Boston Global Forum.
He is married to the former Kitty Dickson. They have three children—John, Andrea and Kara—and eight grandchildren.
Professor Thomas Patterson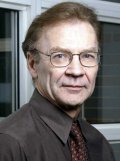 Professor Thomas Patterson is Bradlee Professor of Government and the Press of Harvard Kennedy School. His book, The Vanishing Voter, looks at the causes and consequences of electoral participation. His earlier book on the media's political role, Out of Order, received the American Political Science Association's Graber Award as the best book of the decade in political communication. His first book, The Unseeing Eye, was named by the American Association for Public Opinion Research as one of the 50 most influential books on public opinion in the past half century.
He also is author of Mass Media Election and two general American government texts: The American Democracy and We the People. His articles have appeared in Political Communication, Journal of Communication, and other academic journals, as well as in the popular press. His research has been funded by the Ford, Markle, Smith-Richardson, Pew, Knight, Carnegie, and National Science foundation. Patterson received his PhD from the University of Minnesota in 1971.
Arnold Zack

Arnold Zack is an Arbitrator and Senior Research Associate at the Labor and Worklife Program at Harvard Law School. During Zack's remarkable career he has helped arbitrate and mediate over 5,000 labor management disputes. Additionally, Zack has helped design labor dispute mechanisms, has served as the Asian Development Bank Administrative Tribunal's President, and has consulted with numerous governments and international organizations including the Government of the United States, Australia, Cambodia, Israel, South Africa, the International Labor Organization, and the International Monetary Fund. Zack has also published 12 books, 120 articles, and has won a number of prestigious awards such as the Distinguished Service Award of the American Arbitration Association and the Willoughby Abner Award of the Association for Conflict Resolution.
Hedrick Smith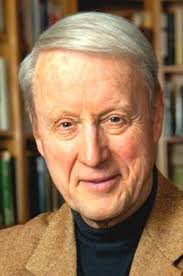 Hedrick Smith is a Pulitzer Prize-winning journalist who has previously worked as a reporter and editor for the New York Times. During his iconic career, Smith has covered numerous ground-breaking stories ranging from Martin Luther King, Jr. and the Civil Rights Struggle in the United States, to the Vietnam War, and numerous presidential administrations. In addition to his distinguished career as a reporter, Smith has published a number of books and has created 26 prime-time specials and mini-series. Two of his documentaries, The Wall Street Fix and Can You Afford to Retire? have won each won Emmy Awards, while two others (Critical Condition and Tax Me If You Can) have been nominated for Emmy's. His most recent book, Who Stole the American Dream? is receiving critical acclaim from The Huffington Post, Jay Lorsch of the Harvard Business School, and The Chicago Tribune, among many others.
Marcy Goldstein-Gelb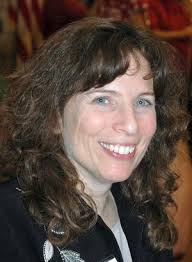 Marcy Goldstein-Gelb, executive director of the Massachusetts Coalition for Occupational Safety and Health (MassCOSH), has over 15 years of experience in occupational safety and health education and public policy development. Ms. Goldstein-Gelb has developed curricula and conducted training and train-the-trainer programs to over 2,000 workers, unions and supervisors. She spearheaded numerous coalitions that achieved passage of critical occupational health policy improvements, including passage of a state law banning a highly flammable floor finisher, an executive order on state employee health and safety, and a new Temporary Worker Right to Know law. Ms. Goldstein-Gelb is co-author of numerous reports, articles and publications, including "Addressing Work-Related Injuries and Illnesses: A guide for Primary Care Providers in Massachusetts, which provides practical diagnostic and treatment tools on common health conditions experienced by immigrants. Ms. Goldstein-Gelb has a Masters in Community Economic Development, with a special focus on program development and community-based education. Ms. Goldstein-Gelb received an award from the American Public Health Association and the National Coalition for Occupational Safety and Health for her leadership efforts in addressing environmental health and safety issues for vulnerable populations, including youth and immigrants.