(BGF) –  The Boston Global Forum is pleased to have its Distinguished Lecture delivered by the former Latvia's President, Madam Vaira Vike-Freiberga, in the morning of October 3, 2014. The topic of the talk is the Forum's focus throughout 2014, which is to build a Framework for peace and security in the Pacific. The issue has been attracting participation and supports of several policymakers, scholars, researchers and business leaders into discussion.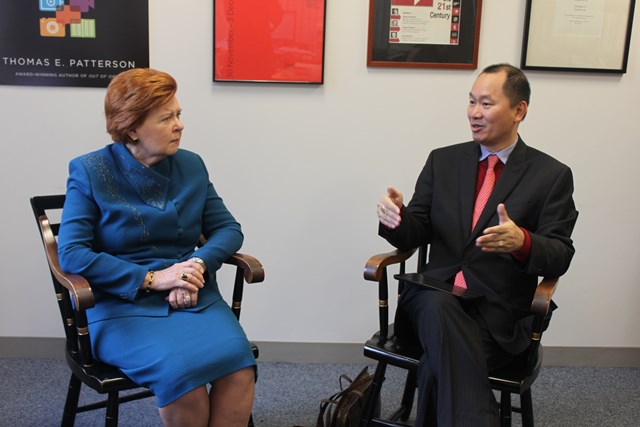 Photo Credit: Madam Vaira Vike-Freiberga, the former Latvia's President, and Mr. Nguyen Anh Tuan, the Boston Global Forum Editor-in-Chief.
The event is one of the Forum's Leader Series activities which features talks with the most remarkable figures in their respective fields, and be anchored by Llewellyn King, member of the Forum Editorial Board, executive producer and host of PBS White House Chronicle
Watch the video here.