(Feb. 01, 2016) –  The U.S. Navy on Jan. 30 challenged China's attempts to restrict international navigation in the South China Sea by sending the guided-missile destroyer USS Curtis Wilbur within 12 miles of Triton Island, which China claims, despite most interpretations of international law.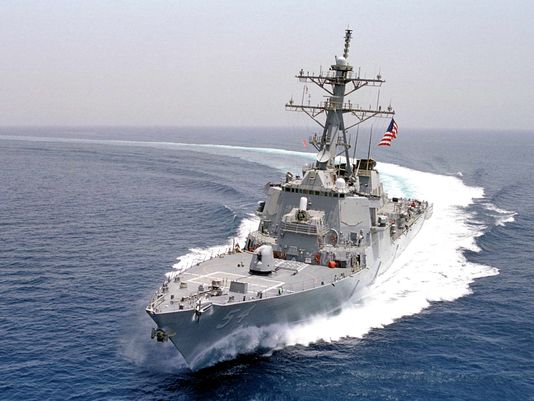 The guided missile destroyer USS Curtis Wilbur.(Photo: 1999 AFP photo)
In 2014 and 2015, a Boston Global Forum had two reports concerning the South China Sea:  "The Framework for Peace and Security in the Pacific''   and "Chinese Disputes in the South China Sea: Risks and Solutions for the Asia-Pacific.'' In these reports, the Boston Global Forum recommended the creation of a Pacific Security Alliance to include the United States, Japan, South Korea, Vietnam,  the Philippines and Australia.
The alliance would conduct joint patrols of the South China Sea to protect freedom of navigation in the  international waters of the  region's very important trade routes.
The Boston Global Forum commends the United States for acting to uphold internationally recognized principles of freedom of the seas and hopes that what America is now doing unilaterally will be soon be done as part of an alliance of nations with vital interests in the Asia-Pacific region.