(April 25th, 2016) Ambassadors from Russia and the North Atlantic Treaty Organization met last Wednesday for the first time in nearly two years, as continued Russian attacks on eastern Ukraine and saber-rattling in the Baltic maintained high military tensions between Russia and the NATO allies.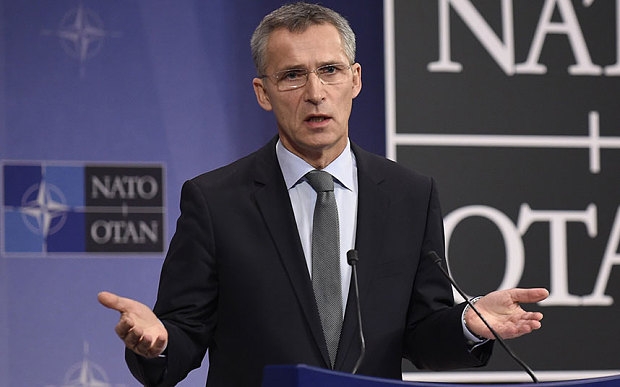 NATO Secretary-General Jens Stoltenberg
The Wall Street Journal said that there were no agreements but that officials called the meeting constructive and substantive.
"We had a frank and serious discussion," NATO Secretary-General Jens Stoltenberg said after the meeting. "NATO allies and Russia hold very different views. But we have listened to what each other had to say."
NATO officials emerged from the meeting with some hope that military-to-military communications between Moscow and the alliance could be revived to lessen the chance of armed confrontation.
The meeting followed a series of incidents in the Baltic Sea, most recently with the Russians buzzing a U.S. warship and a U.S. Air Force reconnaissance plane.
After the meeting, Alexander Grushko, the Russian ambassador to the alliance, complained about U.S. forces operating close to Kaliningrad, the Russian exclave that is home to a number of military bases.