(June 6th, 2016) NATO's top military officer, Gen. Petr Pavel, has denounced U.S. presidential candidate Donald Trump for calling the alliance obsolete and said that such comments played into the hands of its opponents.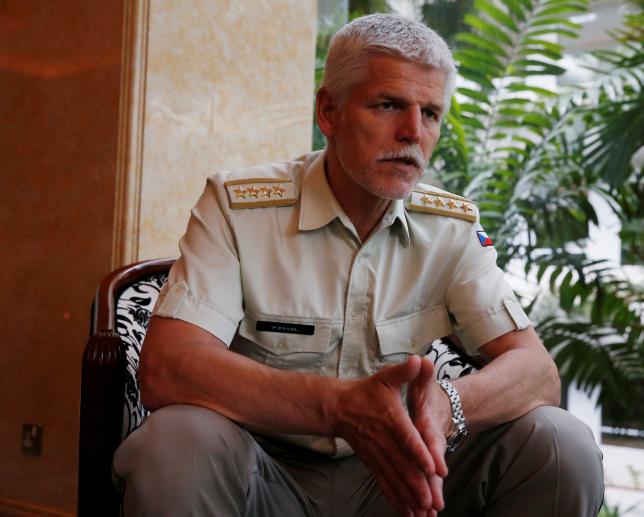 In unusual criticism of a presidential candidate, Pavel, chairman of the NATO Military Committee, said that Russian "President (Vladimir) Putin and some others may be pleased by this approach".
"To take such an approach would be a great mistake," he said.
Mr. Trump has criticized the NATO alliance, created in 1949, as allegedly obsolete and too costly for America.
The North Atlantic Treaty Organization was set up in a different era, Trump has said, when the main threat to the West was the Soviet Union. He said  that it was ill-suited to fighting terrorism.
Pavel, a former Czech Republic army chief, said the NATO alliance formed in 1949 was not perfect but it had great potential to protect the security of members.
He also said about Chinese expansionism in the South China Sea:
"Freedom of navigation in this region, through the South China Sea, is crucial for any further development in the region and it's difficult to imagine that without this freedom, there will be stability and peace in this region.'' For more information, read this link.