December 12, 2014 marked the Boston Global Forum's 2nd birthday and its final conference of 2014 regarding building Peace initiatives for the Pacific with international relations academic leaders and authorities. Ms. Nguyen Thi Chau-Giang, the concert pianist, painter and composer brought her own composed music, "The World  Dance", as a special gift to congratulate the anniversary.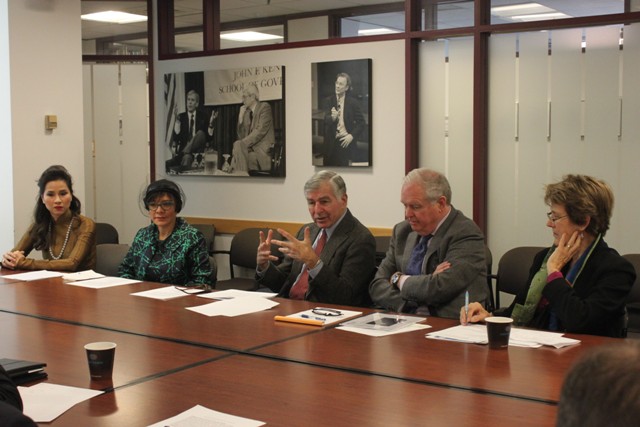 Photo: The Pianist Chau-Giang in the Boston Global Forum conference on December 12, 2014 (Left)
The music was played right at the beginning of the conference as a honor from the Boston Global Forum.
Ms. Chau Giang also attended as a young leader in the music for peace. She currently serves as International Ambassador of Education Through Music, is a member of Women Projects Theater, honored board member of Kingdom of Bahrain's Visionaries, member of Maritage International and Women/Fashion Film Fest, Samuel Waxman Cancer Research, Co-Founder of Arcolmag Art Bookmagazine, Paris publishing house, and Founder of International Friends of Vietnam – IFoV.
Listen to her music here.