(April 4th, 2016) Japan announced last week what it said it hoped would be priorities for the G7 Summit set for May 26-27 in Japan. (The Boston Global Forum, in cooperation with Japanese officials, has been preparing recommendations for topics and positions for the summit as part of its BGF-G7 Summit Initiative.)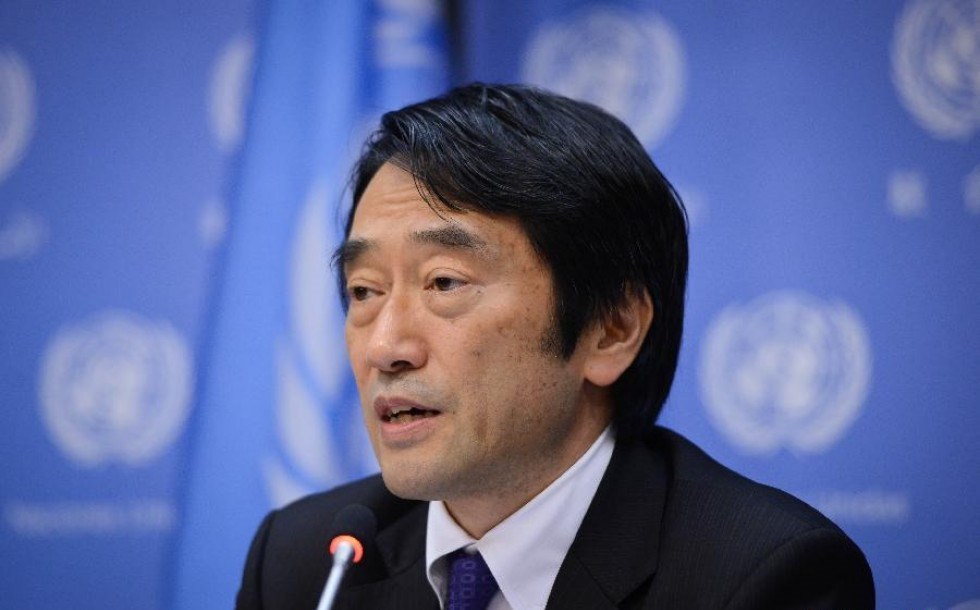 Mr. Yasuhisa Kawamura.
Yasuhisa Kawamura, Prime Minister Shinzo Abe's spokesman, set forth as the first topic addressing the economic weakness in the Group of 20 major and emerging economies, especially China, whose growth rate has slowed sharply.
Mr. Kawamura said that given the  economic weakness being demonstrated in many nations, the G7 meeting should send a "clear message to the world so that those countries will make a contribution to the sustainable growth of the world economy.''
He also said the G7 summit should also take up "in a strategic way" such issues as global terrorism, Russia's conflict with Ukraine and the threat posed by North Korea's nuclear ambitions.
The group, which includes the United States, Italy, Germany, Japan, Britain, France, Canada and France, cut Russia from the group that had been known as the G8 in 2014 after Moscow  seized and annexed Crimea.