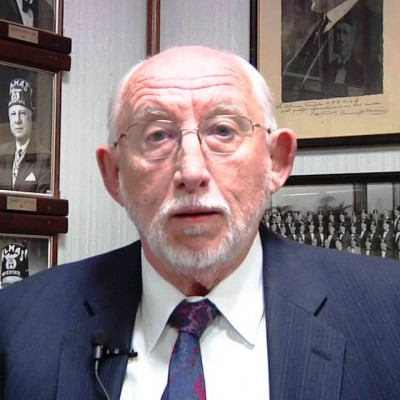 Member of Editorial Board, Boston Global Forum
Llewellyn King is the creator, executive producer and host of "White House Chronicle," a weekly news and public affairs program,​​now in its 17th year on PBS.
The program also airs ​on public, educational and government cable access television stations​, and ​on Voice of America ​Television​​​. Episodes can be viewed on the program's Web site, whchronicle.com. An audio version of "White House Chronicle" airs weekends on SiriusXM Satellite Radio's P.O.T.U.S. (Politics of the United States) Channel 124. King is also a regular commentator on P.O.T.U.S.
In addition to broadcasting, King writes a weekly column for the Hearst-New York Times Syndicate and The Huffington Post.
​In 2006, University Press of America published a collection of his columns​,​"Washington and The World 2001-2005." The columns mainly appeared in Knight-Ridder newspapers​​including The Miami Herald, The Sacramento Bee, The St. Paul Pioneer Press, The Kansas City Star, The Charlotte Observer and The Columbus Dispatch.
King was the founding editor​-in​-​chief and publisher of The Energy Daily. The energy industry newsletter, created before the energy crisis broke out in 1973, was the flagship of his award-winning King Publishing Group, which he sold in 2006. The group's other titles included Defense Week, New Technology Week, Navy News & Undersea Technology and White House Weekly.
Over the years, King's insightful reporting and analysis of energy has led to frequent guest spots on TV news shows, including NBC's "Meet the Press" and PBS's "The NewsHour with Jim Lehrer" and CNN.
King's remarkable career in journalism began in Southern Rhodesia, now Zimbabwe, where he was hired​,​​​at age 16​,​ as a foreign correspondent for Time magazine. He also reported from Africa for London's Daily Express and News Chronicle and United Press.
Moving to London in 1959, King worked as an executive for The Daily Mirror Group, a reporter for Associated Newspapers, and a news writer for BBC and ITN.​​Then moving to the United States in the 1960s, King worked as an editor and reporter for The New York Herald Tribune, The Baltimore News-American, The Washington Daily News and The Washington Post.
A stint at McGraw-Hill's Nucleonics Week led to his founding The Energy Daily. But it wasn't King's first trailblazing publication; his first was Women Now, a monthly magazine targeted to emerging professional women in the 1960s. "It didn't liberate any women, but it liberated all my money," King quips.
Before creating "White House Chronicle," King and his wife, Linda Gasparello, co-hosted "The Bull and The Bear," a daily stock market program that aired on the GoodLife and Jones cable television networks in the mid-1990s.​​
King has given more than 2,000 speeches; he is an erudite ​commentator on energy, foreign affairs, Congress and the White House, small business, science, technology and journalism. He has organized more than 1,000 conferences on issues ranging from nuclear energy to land mine removal, Social Security and campaign finance.
For his longtime contribution to the understanding of science and technology, King received an honorary doctorate in engineering from The Stevens Institute of Technology. ​He has received hundreds of energy industry awards, and most recently the United States Energy Association's ​ 2014 Award. ​
King ​likes things that move ​:​ light airplanes, boats and horses.