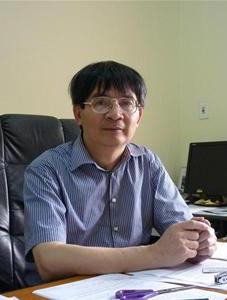 Ngo Viet Trung is the Vietnamese mathematician. He currently is the Head of Institute of Mathematics at Viet Nam Academy of Science and Technology (VAST);  and is member of the Third World Academy of Sciences (TWAS).
He came to Germany to study the maths at 16, and holds Master of Science at Martin-Luther University, Halle, Germany in 1974; Ph. D. in 1978, and Dr. Sc. in 1983.
His book "Commutative Algebra" was published  in 1994 (with A. Simis and G. Valla) and he has published many articles on international specialist journals.