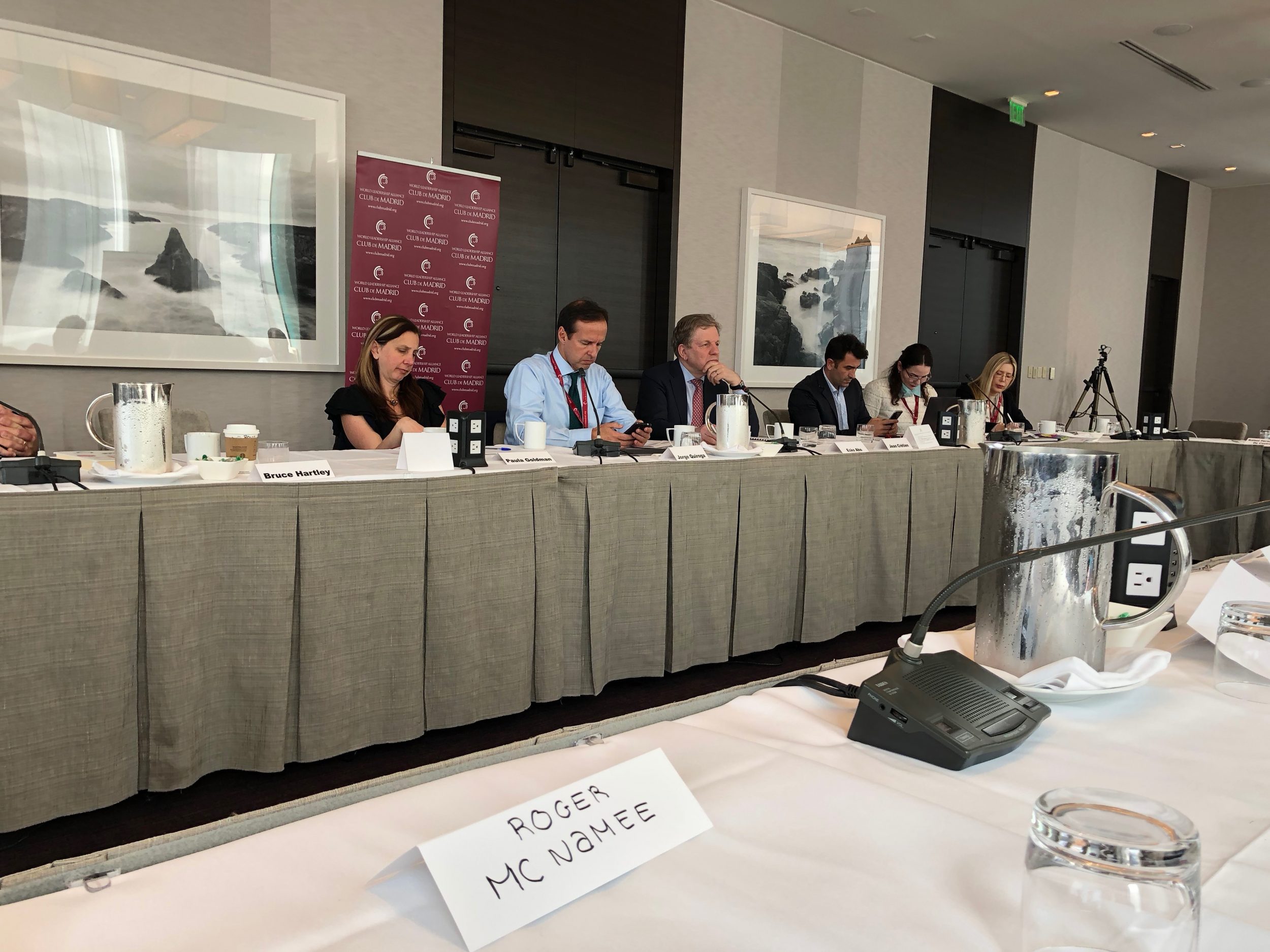 Next Generation Democracy
(NGD) is an initiative led by Club de Madrid to facilitate discussion and promote democracy worldwide. In the 20th and 21st centuries, the world saw a dramatic increase in democratic governments. In recent years, however, the resurgence of nationalist populism and authoritarianism have begun to challenge the growth of democracy. NGD was founded to start a conversation about these startling new trends and to create an agenda that will continue to promote democratic governance worldwide.
The Boston Global Forum and AIWS have partnered with Club de Madrid to support NGD and the important work it does. Last month, Tuan Nguyen, CEO of BGF and Director of AIWS, met with Club de Madrid leaders at a Next Generation Democracy
round table
 to discuss the future of democracy and the role that emerging technologies like AI will have on it.
BGF is discussing these issues, as well, including growing threats to democratic governance. We believe that AI technology and analytical thinking can help us face the challenges of nationalist populism and dictatorship. AIWS is working with technologists and leaders like Walter Langelaar, who co-developed the world's first AI politician, SAM. Through these partnerships, AIWS and BGF strive to ensure a better and safer society.