One of The Boston Global Forum's cybersecurity experts, Prof. Derek S. Reveron of the U.S. Naval War College and Harvard's Belfer Center for Science and International Affairs, will be one of the speakers at the BGF's May 9 conference titled "Building Ethics Norms for Cyberbehavior.''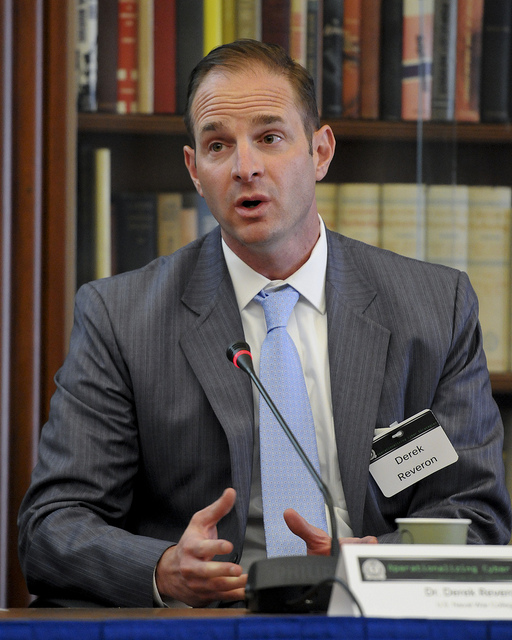 His report for the conference is titled "Cybersecurity Deficits and International Norms.'' It builds on the norms outlined by Prof. John Savage of Brown University.
Among his recommendations:
Convening sub-regional summits to outline the scope of cybersecuriy challenges and improve multilateral efforts to promulgate norms.
Establishing information-sharing centers where governments can share threat information, coordinate cybersecurity policies and implement best practices for governments and private-sector organizations, including companies, and individuals.
Assisting governments in developing countries to strengthen their government networks, improve protection of critical public infrastructure and educate citizens to raise their security posture  by improving human capital.