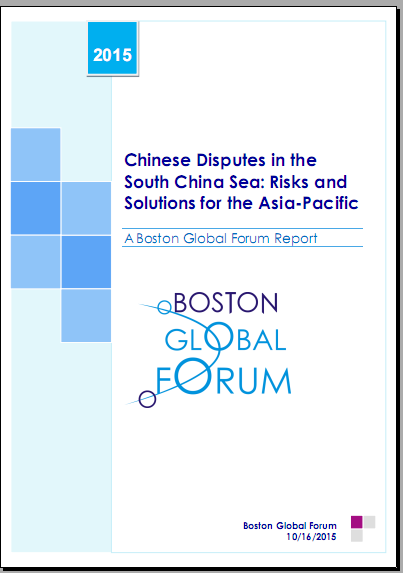 Boston Global Forum Report: "Chinese Disputes in the South China Sea: Risks and Solutions for the Asia-Pacific."
(October 19, 2015) – Boston Global Forum has announced its publication of report on risks and solution initiatives for disputes in the South China Sea after a series of international conferences on the issue with notable experts in international affairs, who are scholars, policy makers, and journalists. DOWNLOAD THE REPORT The report's focuses are concentrated on threats that China is deploying against the United States, Philippines, Malaysia, Brunei, Indonesia, Vietnam, and Taiwan in the South China Sea. China's influence-seeking efforts in the South China Sea are obvious. China uses its most advanced military techniques in support of these activities, and the resulting instability extends beyond Southeast Asia. China's...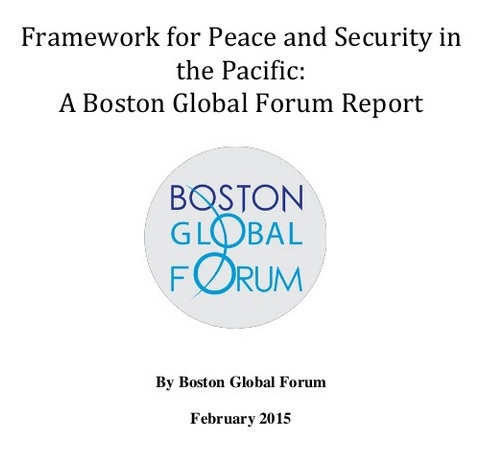 Download the report (PDF) (February 2015) - During the past year, the Boston Global Forum...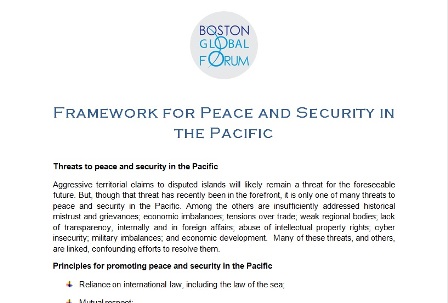 Mission:The Goal of the Framework is to prevent armed conflict among the US, China, Japan, Vietnam...