Talking in 2018, the Reading Promotion Project "Library" distributed a video with the preference of previous President, Vaira Vike-Freiberga where she shared her encounters on reading books and literature.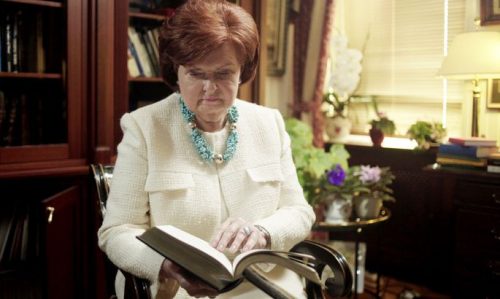 She believes that literature represented everything written in letters. Fundamentally, the beginnings of the composed declaration were exceptionally handy, associated with property and power. About fiction, it initially created regarding legends, fantasies, and somewhat with religious traditions, gradually as a kind advanced into epic.
"Individuals' poetry has been rousing with its creative ability and with its cadenced, smooth dialect. Pretty much society verse has inspired numerous journalists." She believes that "nobody could view himself as an informed individual if his school's scholarly program had not had the first oral stage, that was, both fantasies and society verse. Folk songs are melodious verse." She said: "The song is alive if there are people who sing him."
All above, the former President believes, that word that was composed all the more regularly would spread electronically. Conversely, electronic could toss anything out, they could get back, but she mentioned that book could not disappear completely in the next 100 years.
Vaira Vike-Freiberga was honored as the Distinguished Innovation Leader for her distinguished work in the humanities and social sciences by the Boston Global Forum and the Michael Dukakis Institute on May 15, 2018.