In the AIWS Conference on September 20, 2018, scholars and leaders from governments, businesses and universities gathered, discussed and exchanged ideas around the theme of AI Government.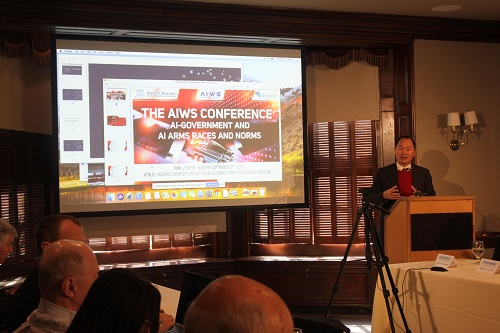 Mr. Nguyen Anh Tuan, CEO of BGF, Director of MDI at the AIWS Conference
The concept of AI-Government was developed at the Michael Dukakis Institute for Leadership and Innovation through the collaboration of Governor Michael Dukakis, Mr. Nguyen Anh Tuan, Professor Nazli Choucri, and Professor Thomas Patterson and first presented in the AIWS Conference in 2018.
In the future, AI is believed to be able to transform the public sector by automating tasks. However, it cannot replace governance by humans or human decision-making processes but guides and informs them. Therefore, it needs ethical standards to prevent harmful intentions. Additionally, the AIWS Index about AI Ethics of Governments is also being studied by MDI and strategic partners.
Speaking of the challenges lying ahead, Prof. Marc Rotenberg, President of Electronic Privacy Information Center (EPIC), Member of AIWS Standards and Practice Committee brought up the rapidly increasing gap between informed government decision-making and the reality of our technology-driven world, which he warns, "governments may ultimately lose control of these systems" if they don't take action.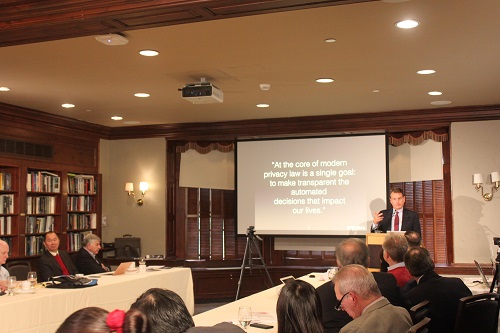 Prof. Marc Rotenberg, President of EPIC on AI-Government