In a recent survey conducted by MIT Technology Review Insights in association with Google, marketers in the financial services industry are among the most progressive adopters using machine learning to streamline operations and optimize business outcomes. According to the research, 41 percent of financial services marketers are currently using ML and another 30 percent are planning to deploy the technology within the year.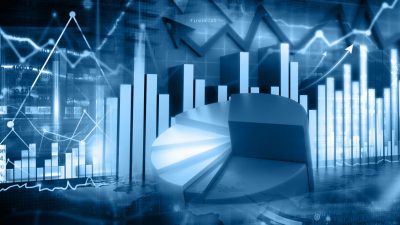 This is considered a great signal as innovation and in particular, the development of machine learning, are driving companies to adapt with the times. "ML is having a profound and transformational impact across every function in financial services, and marketing is one of the areas leading the way," said Ulku Rowe, technical director for financial services at Google Cloud and former CTO at JPMorgan Chase. "ML is helping financial services marketers to keep up with constantly evolving consumer behavior and to ensure that they get the best value out of every marketing dollar spent."
On one hand, financial services sector must stay ahead of the technology curve; on the other hand, marketers in the fields are under intense pressure to carry out accurate campaigns and conservative practices. Since the industry is among the sectors that require strict protection of customer database and measures to guarantee security as well as mitigate possible risks, machine learning needs deploying with great cautious. However, when needed, machine learning can support compliance and accounting teams with forensic analysis in following the money trail and spotting any anomalies.
The survey also shows that machine learning has great potential in anticipating customer needs with 60 percent of financial services marketers' responses expressing their belief in the ability to capture the entire customer journey of machine learning. Meanwhile, 44 percent of respondents are using machine learning to assess the value of their future customers. Stephen Arthur, Google's managing director for finance partnerships, mentioned that Google has been using machine learning to leverage data to understand and predict when someone is experiencing significant life events and help marketers reach them more effectively during those moments.
More and more applications of technology are being embedded in business operations around the world; however, it requires organizations to invest in both human and resources so that technology can be operated safely and effectively. Layer 7 "Business Applications for All of Society: Engage and Assist Businesses" of the AIWS 7-Layer Model developed by the Michael Dukakis Institute will guarantee advanced technologies, especially with AI remaining benevolent and free from risks of misuse, error, or loss of control and have positive effects to the society.