On May 5 in Riga, Vaira Vike Freiberga, Former President of Latvia and current President of the WLA-CdM, had a meeting with Latvian ice hockey fans before team Latvia first game at IIHF World Championship.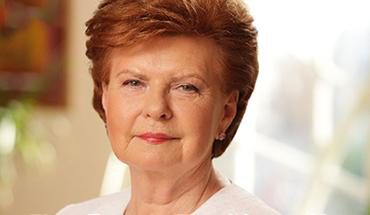 The IIHF World Championship is an annual international men's ice hockey tournament organized by the International Ice Hockey Federation (IIHF). First officially held at the 1920 Summer Olympics, it is the sport's highest profile annual international tournament. The 2018 IIHF World Championship is hosted by the Denmark cities of Copenhagen and Herning. Latvia, one of the qualified teams, hosted the IIHF World Championship in 2006. The proposed arenas were Arena Riga, and a secondary venue to be built.
President Vike-Freiberga is a multi-faceted, extensively traveled and exceptionally involved global leader. She is well versed in international security and policy issues, Latvian heritage and music, and current events. She is not only a prestigious leader in the Latvia community, but also a member or patron of more than 30 international organizations, including the MDI. With Chairman Michael Dukakis, she is helping to develop the AIWS 7-Layer Model to build the Next Generation Democracy.