On Jan 28, 2019 President of the Republic of Finland Sauli Niinistö met Prime Minister of Sweden Stefan Löfven in Mäntyniemi.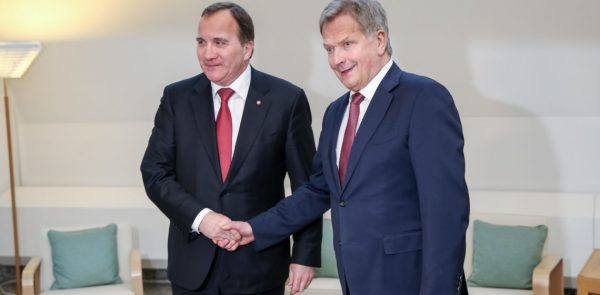 During the meeting, The President and the Prime Minister discussed the cooperation between Sweden and Finland, European defense cooperation, and issues related to the Arctic region based on cooperation and friendship between the two sides.
On December, 2018 President Sauli Niinistö – President of the Republic of Finland received the World Leader for Peace and Cybersecurity Award from the Boston Global Forum (BGF) and the Michael Dukakis Institute for Leadership and Innovation (MDI) for his leadership role in establishing Finland as a vital member of the world community and his support of The European Centre of Excellence for Countering Hybrid Threats.
In this role, he has fostered the understanding of, and solutions to the numerous threats we face from political forces, economic instability, military intervention, civil unrest, climate change, and unsafe Internet practices.
President Niinistö expressed his honor to receive this award and emphasized that countries should make every effort to increase citizens' awareness in all areas of society and strengthen cooperation among nations, as well as rules for international borders.