On 16th and 17th of October, a policy dialogue hosted by World Leadership Alliance will be held in Lisbon (Portugal) with the hope to send the messages of Shared Societies and Preventing Violence in education field.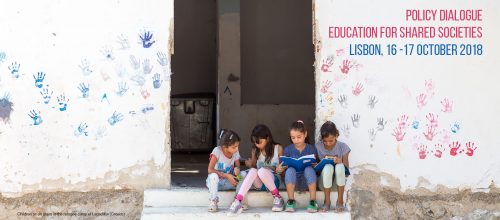 The World Leader Ship Alliance- Club de Madrid (WLA-CdM) recently launched a new initiative called "Education for Shared Societies", which is developed with the purpose of mobilizing political movement around a Global Agenda to leverage and drive engagement on education for all as a catalyst to address challenges affecting the advance of shared societies.
The policy dialogue is expected to draw on the leadership experience of more than 100 democratic former Heads of State and Government from more than 70 countries – the members of the WLA-CdM to draft an agenda or set of policy imperatives for the three pillars of the Education for Shared Societies project: Inclusive education for migrants and refugees, Education for preventing and countering violent extremism, Digital resilience for shared societies.
At the same time, WLA – CdM has also been working with MDI to develop the AIWS 7-Layer Model to build Next Generation Democracy. This initiative is hoped to provide a baseline for guiding AI development to ensure positive outcomes and to reduce the risks of pervasive and realistic risks and the related harms that AI could pose to humanity.