The Former Governor of Massachusetts Michael Dukakis was George H.R Bush's competitor in 1988 election. He acknowledged Bush's contribution to ending the Cold War.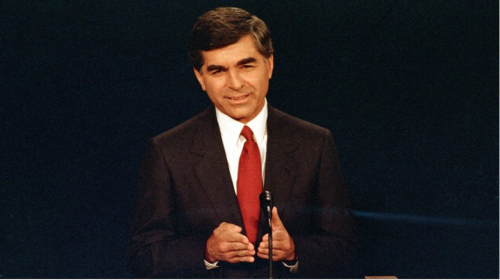 On November 30, 2018, George H.R Bush, the 41st President of the United States (1989 – 1993), passed away at the age of 94 at his home surrounded by his family.
In the telephone interview by the Associated Press, Gov. Michael Dukakis, Chairman of Boston Global Forum and Michael Dukakis Institute for Leadership and Innovation, expressed his admiration to Bush's accomplishment. Although he never had a friendship with Bush, he thought him being a wise and thoughtful man. In addition, Dukakis praised Bush for being willing to work with Democrats and his effort in negotiation with Mikhail Gorbachëv to end the Cold War.