At BGF-G7 Summit Conference on April 25, Prof. Thomas Patterson (Harvard University) announced Distinguished Innovation Leaders in the first year of Distinguished Innovation Leader Program.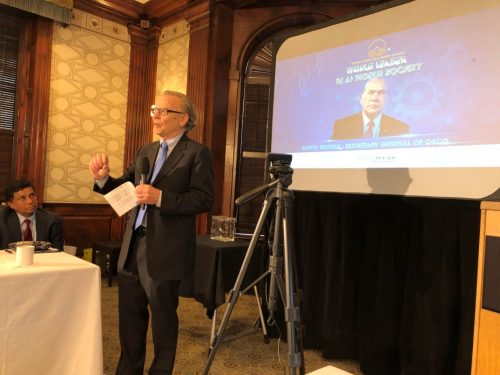 This program was announced on February 18, 2018 by the Michael Dukakis Institute. Distinguished Innovation Leader Selection Committee will honor leaders, writers, thought leaders or inventors who have great achievements in innovation, societal reform, and humanity since 1980.
The first list of Distinguished Innovation Leader was announced on May 11, including:
Political leaders who changed and innovated the world, geographic regions, or their countries
Tech business leaders who change and innovate the world
Thinkers, writers, and influentials
Innovators, inventors, scientists who change and innovate the world.