At its second annual Global Cybersecurity Day conference, the Boston Global Forum will announce the recipient of this year's "World Leader for Peace, Security, and Development" award: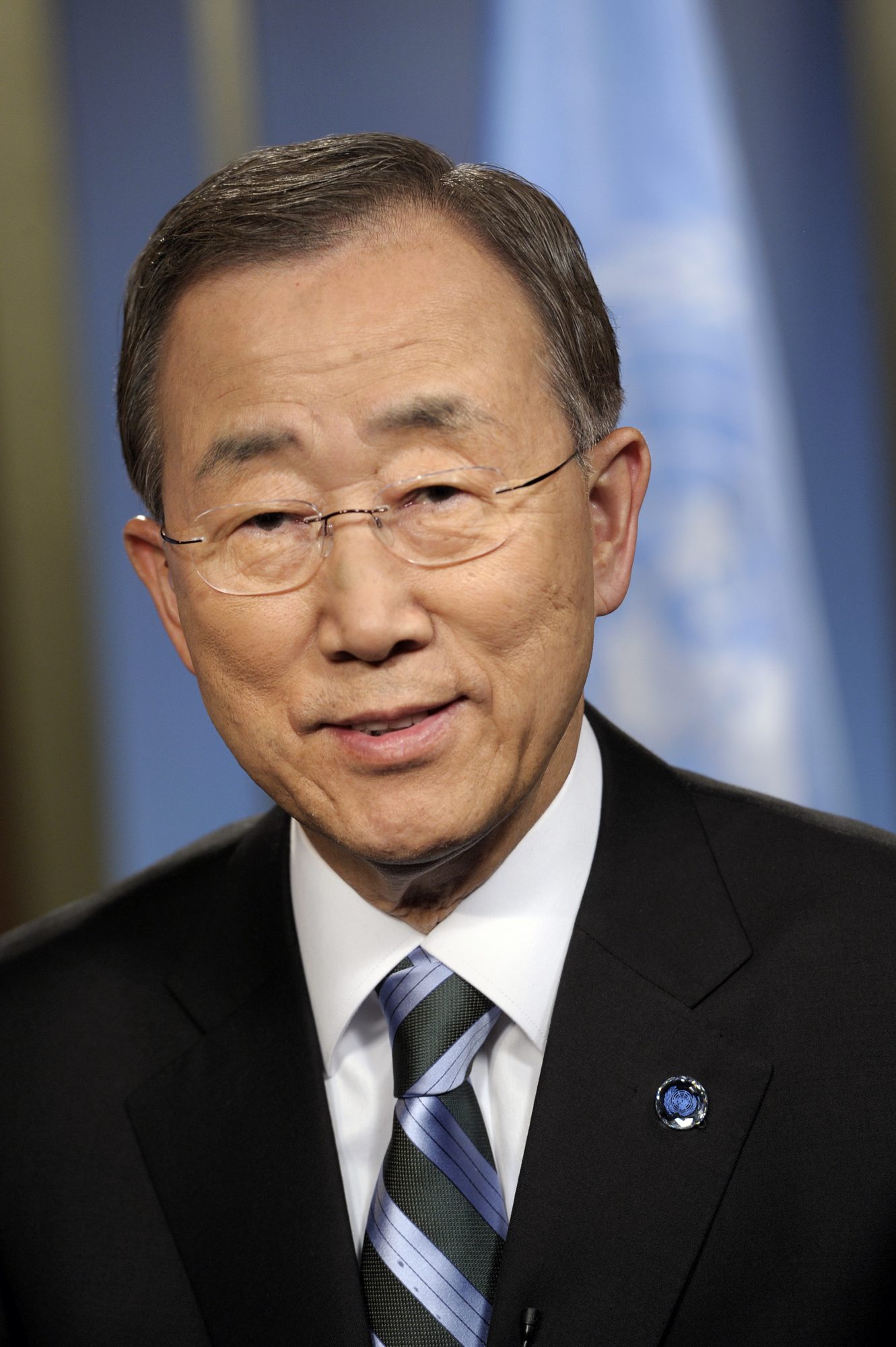 Ban Ki Moon, United Nations Secretary General.
The Boston Global Forum is recognizing Ban for leading the UNESCO Global Education First Initiative whose aim is to put every child in school because education is a right, improve the quality of learning to include improving world literacy and foster global citizenship that cultivates respect for the world, each other and prepares children for the interconnected challenges of the 21st Century.
Says Ban, "when we put Education First, we can reduce poverty and hunger, end wasted potential – and look forward to stronger and better societies for all."
Additionally in 2016, the Secretary-General worked to reduce conflict and suffering in Syria, Kashmir, along the India-Pakistan border, in Ghana and between Israel and the Palestinians. He also commended the Columbian government and The Columbian People's Army (FARC-EP) coming to a modified peace agreement.
Ezra Vogel, of Boston Global Forum, and Harvard Professor Emeritus, credited Ban for his "absolutely sincere dedication to making the world a better place, with peace and cooperation between countries."
Boston Global Forum Chairman Governor Michael Dukakis will make the announcement and speak in honor of Secretary-General Ban Ki-moon at the start of the conference:
 "Cyber Deterrence: Safe or Risky"
8:30 AM to 11 AM (EST), Monday, Dec. 12
Loeb House, Harvard University
17 Quincy Street, Cambridge Massachusetts
Last year three honorees accepted the Boston Global Forum award:  Japan's Prime Minister Shinzo Abe, German Chancellor Angela Merkel
Coverage invited: for press credentials contact: Dick Pirozzolo at [email protected] or +1 617 959 4613
Speaking at this Monday's event are:
Chris Painter, Coordinator for Cyber Issues, United States Department of State
Scott Charney , Corporate Vice President for Microsoft's Trustworthy Computing Group
Dmitri Alperovitch, Cofounder and CTO of CrowdStrike Inc
Professor John Savage, Brown University
Sean Kanuck, Cyberspace visonary
Kim Taipale, Founder and executive director of the Stilwell Center
Professor Thomas Patterson, Harvard Kennedy School
Professor David Silsberweig, Harvard Medical School
Professor Nazli Choucri, MIT
The Boston Global Forum established "Global Cybersecurity Day" to shine a harsh light on the growing menace of cyber threats and to call for a worldwide effort to create a secure and clean Internet environment and to prevent the outbreak of cyberwar," explains Tuan Anh Nguyen, BGF cofounder. Nguyen is widely credited for bringing uncensored and open internet access to modern Vietnam.
Nguyen says, "Each year we invite leading scholars and cybersecurity experts to participate in international discussions aimed at identifying practical solutions to the growing peril of state-sponsored, terrorist and criminally motivated cyber threats. We also honor outstanding people who have made the greatest contributions to peace and security during the year."
Governor Michael Dukakis, chairman and co-founder of Boston Global Forum, adds:
"We need to make cybersecurity an imperative—as individuals, as organizations, as governments, as the international community. To this end, the Boston Global Forum has developed the Ethics Code of Conduct for Cyber Peace and Security that prescribes how netizens, IT experts, institutions, governments, and others should act to advance the cause of cybersecurity."
Ban Ki Moon is a South Korean career diplomat who became the eighth Secretary General of the United Nations, when he succeeded Kofi Annan in 2006. Official press photo is available at:
###
About The Boston Global Forum
Established in 2012, The Boston Global Forum brings together, in an open and accessible public forum, an eclectic and engaging spectrum of highly regarded academic leaders, real-world experts, influential thoughts leaders, media experts and promising young leaders.
BGF's immediate goal is to identify emerging threats to peace and stability around the globe, suggest realistic solutions, and identify possible actions that can be taken to avert armed conflict. The Forum's ultimate goal is to lessen tensions, promote peace and security, and foster conditions that lead to greater social justice and broader economic prosperity wherever they are most needed.
To cover or for interviews contact Dick Pirozzolo + 1 617 959 4613, [email protected] or Tuan Nguyen + 1 617 286 6589, [email protected]