Boston, MA (October 3, 2014) – The world is being transformed by the power of social media, for good and for ill. In Hong Kong, pro-democracy protestors are using Firechat to organize In high schools, Yik Yak, an anonymous gossip app is being used to cyber bully. What new global media, is having the most positive effect?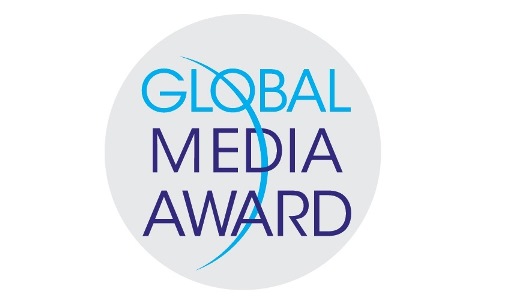 The Boston Global Forum today announced that it wants the publics nominations for the most outstanding media products that have contributed to the betterment of society in the past year. What platform do you think will have the most positive impact in the year to come?
The announcement was made today at Loeb House, Harvard University during a Boston Global Forum Conference . The winners will be announced in January of 2015 in Boston.
The new Global Media Awards will honor achievements in three categories;
(1) Best Connectivity Platform
(2) Best Content Production
(3) Best Cyber Security Products
Members of the public can submit nominations through the Boston Global Forum website.
Once the nominating process closes, a jury, made up of Boston Global Forum leaders, will make the final decisions.
The jury committee includes:
Forum chairman, Governor Michael Dukakis
Harvard Professor Thomas Patterson
Harvard Professor John Quelch
Dean of the College of Communications at Boston University, Professor Thomas Fiedler
Forum Editor-in-Chief, Nguyen Anh Tuan
Member of Forum Editorial Board, Barry Nolan
Member of Forum Editorial Board, Dick Pirozzolo
Former CEO of Turner Broadcasting Systems, Phil Kent
Detailed criteria
Best Connectivity Platform–this product will have a positive effect on society by successfully connecting people from around the world.
Best Content Production–this product will positively influence or affect the way people receive information, make the world more peaceful, prosperous, and humane. The product can be from any realm; radio, television, internet, print media, blogs; etc.
Best Cyber Security Products –this prize will be broken into three sections – awarding the products that make the most significant contributions to protecting online activities. The three subcategories are:
–        Best solution to protect against Denial of Service (DOS), Website censorship, etc
–        Best solution to protect stealing information, account theft, etc
–        Best solution to recognize information fraud.
For Media Inquiries
Contact: Tuan Nguyen
Tel: +1 (617) 286 6589
Email: [email protected]