(Tokyo, Japan) – On March 30, 2015, Boston Global Forum (BGF) successfully hosted a conference focusing on implementing the Framework for Peace and Security in the Pacific which was released in end of February in Meiji University, Tokyo.
The conference focused on deciding roles and works of the young global leader network in maintaining the peace and security in the Pacific and also discussed the reconciliation initiatives for conflicts.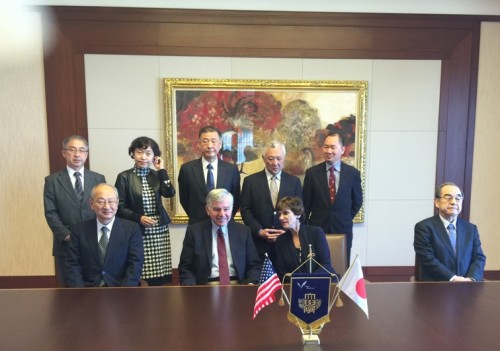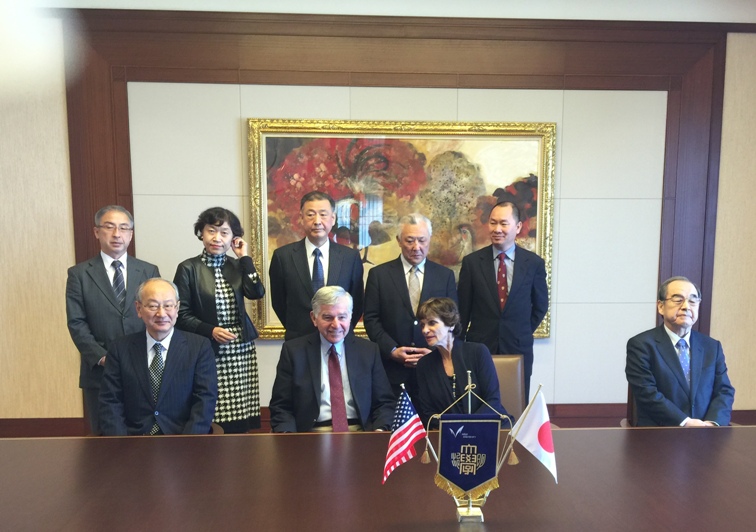 Warm greetings of Boston Global Forum delegates at Meiji University
The conference was moderated by Ambassador Ichiro Fujisaki, the Former Ambassador of Japan to the U.S. He currently is the mentor for the Young Leaders Network for Peace and Security, the president of the America-Japan Society, Inc, and the professor of Sophia UNiversity and Keio University.
 Other feature participants included delegates from United States, Japan, Afghanistan, and Vietnam such as Governor Michael Dukakis, the BGF Chairman, Mrs. Kity Dukakis, Former Frist Lady of Massachusetts, Professor Kosaku Dairokuno, Dean Meiji University's School of Political Science and Economics, Mr. Nguyen Anh Tuan, BGF Editor-in-Chief, Professor Thomas Patterson, member of BGF Board of Director and the Bradlee professor of Government and Press at Harvard Kennedy School, Ambassador Seiichi Kondo, Director of Kondo Institute for Culture & Diplomacy, Masahiko Sasajima, Senior Research Fellow  of Yomiuri Research Institute, Professor Suzanne Odgen, professor and Interim Chair of Northeastern University's Department of Political Science, Nobue Mita, BGF Japan Representative, Yasumasa Yamamoto, The Japan young leader, and Nguyen Van Tuong, member of Young Leaders Network for Peace and Security and director of Khanh Hoa Aquilaria Company.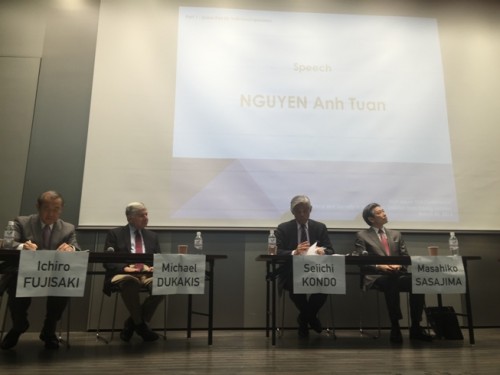 Japan delegates attended the conference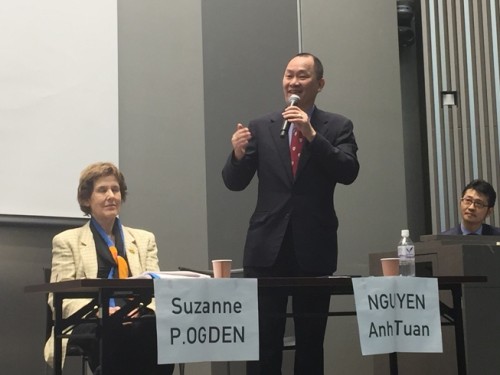 BGF Editor-in-Chief Nguyen Anh Tuan gave speech about the roles of Young leaders Network for Peace and Security