Boston Global Forum is proudly to host the next online-live conference focusing on building a framework for peace and security and to celebrate its two-years of operation.
The conference will be live-streamed at www.bostonglobalforum.org
Send your question to [email protected]
TIME & VENUE
Time: 10:00 AM – 12:00 PM EST, Friday, December 12, 2014

Venue: Room 275, 2nd Floor, Taubman Building, Shorenstein Center, Harvard Kennedy School

Connecting with: Bonn, Hanoi through Web Video Conference
MODERATORS
Governor Michael Dukakis –  Co-Founder, Chairman, Boston Global Forum
KEY DISCUSSION TOPICS
Announcement of the Framework for Peace and Security in the Pacific

Introduce the Global Threats Index

Establishment of the Young Leader Network for Peace and Security (YLNP)

Announcement of the Michael Dukakis Leadership Fellow Program

Anniversary of BGF's two-years operations
SPEAKERS AND DELEGATES:
Governor Michael Dukakis –  Co-Founder, Chairman, Boston Global Forum
Kitty Dukakis – Former First Lady of Massachusetts
Thomas J. Vallely – Member of Board of Thinkers, Boston Global Forum; Senior advisor, Mainland Southeast Asia; Former Director of the Vietnam Program, Ash Center for Democratic Governance and Innovation, Harvard Kennedy School
Professor Thomas E. Patterson – Co-Founder, Member of Board of Directors, Boston Global Forum; Bradlee Professor of Government and the Press, Harvard Kennedy School
Professor John Quelch – Co-Founder, Member of Board of Directors, Boston Global Forum; Charles Edward Wilson Professor of Business Administration, Harvard Business School
Professor Ezra Vogel – Member of Board of Thinker, Boston Global Forum; Henry Ford II Professor of the Social Sciences Emeritus, Harvard University
Nguyen Anh Tuan – Co-Founder, Editor-in-Chief and Chief Executive Officer, Boston Global Forum
Ambassador J.D. Bindenagel – Former U.S. Ambassador, Henry Kissinger Professor for International Security and Governverce, Bonn University
Professor Richard Rosecrance – Adjunct Professor of Public Policy, Harvard Kennedy School; Research Professor of Political Science, University of California, Los Angeles
Charles M. Sennott – Co-Founder, Global Post; Founder and Executive Director, The Ground Truth Project
Professor Suzanne P. Ogden – Professor and Interim Chair of Northeastern University's Department of Political Science.
Maribel Lieberman – Founder and Chief Executive Officer, MarieBelle New York Chocolates
Nguyen Thi Chau Giang – Concert pianist; Composer; and Painter
Llewellyn King – Member, Boston Global Forum Editorial Board; Co-Host and Executive Producer of PBS "White House Chronicle" program
Professor Barry Nolan – Member, Boston Global Foum Editorial Board; Professor, Department of Journalism, Boston University
Dr. Anders Corr – Principal, Corr Analytics Inc.
Iryna Vushko – Assistant Professor of History, Hunter College, City UNiversity of New York
Le Mau Tuan –  Founder and CEO of Zenquiz.net ,  MIT PhD candidate
David Case – Senior Editor, Global Post
Richard Pirozollo  – Member, Boston Global Forum Editorial Board; Founder and Managing Director, Pirozzolo Company Public Relations
Dr. Elliot Salloway – Chief Operation Officer, Boston Global Forum
Michael DiMuccio – Senior Vice President, US Trust Bank of America
Guy Ronen – VP, Retail Market Manager, People's United Bank
Anh C. Duong – Vice President, Manager, Bank of America
Mr Bui Duc Lai – Special Advisor of Chairman, Vietnam National Assembly
Jonas Brunschwig – Director of Leader Series, Boston Global Forum
____________________________________
GOVERNOR MICHAEL DUKAKIS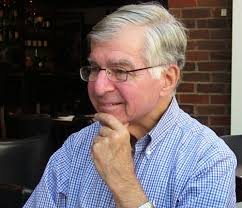 Co-Founder; Chairman of The Board of Directors and Board of  Thinkers, The Boston Global Forum. Democratic Party Nominee for President of the United States, 1988. Distinguished Professor J.D., Harvard University
Michael Stanley Dukakis was born in Brookline, Massachusetts to Greek immigrant parents. He attended Swarthmore College and Harvard Law School and served in the United States Army from 1955-1957, sixteen months of which was with the support group to the U.S. delegation to the Military Armistice Commission in Korea.
He served eight years as a member of the Massachusetts legislature and was elected governor of Massachusetts three times. He was the Democratic nominee for the presidency in 1988. Since 1991 he has been a distinguished professor of political science at Northeastern University in Boston, and since 1996 visiting professor of public policy during the winter quarter at UCLA in Los Angeles. He is chairman of Boston Global Forum. He is married to the former Kitty Dickson. They have three children—John, Andrea and Kara—and eight grandchildren.
THOMAS J. VALLELY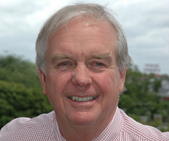 Member of Board of Thinkers, Boston Global Forum; Senior advisor, Mainland Southeast Asia; Former Director of the Vietnam Program, Ash Center for Democratic Governance and Innovation, Harvard Kennedy School
Thomas J. Vallely is the senior advisor for Mainland Southeast Asia and the former director of the Vietnam Program, a position he held since its inception in 1989.
Vallely has used the Vietnam Program's research to engage in a candid and constructively critical dialogue with the Vietnamese government about the strategic challenges confronting the country. Under Valley's leadership the Fulbright School has emerged as a center of excellence in public policy research and teaching and a pioneer in the development of new modes of institutional governance in Vietnam.
A primary focus of Vallely's past work is institutional innovation in Vietnamese higher education and science. He draws on the Program's experience designing and developing innovative educational initiatives in Vietnam to pursue a dialogue about higher education reform with Vietnamese and international stakeholders. Vallely highlights the central importance of governance to achieving better outcomes in higher education and believes that international universities must revise current paradigms of academic exchange in order to effectively support institutional innovation in Vietnam. Vallely has also worked in Cambodia, Myanmar/Burma, Mongolia, and the Ukraine. In these countries he has focused on the political economy of reform. Prior to becoming director of the Vietnam Program, Vallely was a senior research fellow at Harvard Kennedy School, where he worked on strategic and military issues in East and Southeast Asia. He has worked as a political consultant and was elected to the Massachusetts House of Representatives in 1980, serving until 1987. Vallely received a B.S. from the University of Massachusetts/Boston and an M.P.A. from the Kennedy School. Vallely served with the United States Marine Corps in Vietnam
NGUYEN ANH TUAN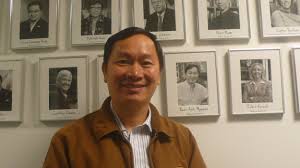 Co-Founder, Chief Executive Officer and Editor-in-Chief of The Boston Global Forum.
Nguyen Anh Tuan was the Founder and Chairman of the VietNamNet Media Group and the Founder and Editor-in-Chief of VietNamNet Online Newspaper. Tuan was also the Founder and CEO of the VASC Software and Media Company and VietNet, the first Internet service provider in Vietnam. In 1996, Tuan was named as one of the Top Ten Outstanding Young Talents of Vietnam by the Prime Minister. Under Tuan's leadership, VietNamNet raised significant political topics for reform in Vietnam. He pioneered an interactive live format called the "VietNamNet Online Roundtable" that enabled readers to participate in interviews of leading political, social and cultural figures. In 2009, Tuan conceived a global initiative called the "World Compassion and Reconciliation Day" on September 9th of each year. In 2007, as the Shorenstein Center's Fellow, Tuan researched key trends in the development of electronic media in Vietnam. In 2011, Tuan was a part of the Pacific Leadership Fellows Program at the School of International Relations and Pacific Studies at the University of California in San Diego. That year, he was also a speaker at the prestigious annual Club de Madrid Conference on the subject of Democracy and Digital Technology. Since February 2011, Tuan has been an Associate of the Shorenstein Center on the Press, Politics and Public Policy, John F. Kennedy School of Government, Harvard University. In April 2012, he founded the Tran Nhan Tong Academy . In December 2012, Tuan co-founded the Boston Global Forum with the Honorable Michael Dukakis who was Massachusetts Governor and U.S. Presidential Nominee, and currently serving as the Boston Global Forum's Chief Executive Board and Editor-in-Chief . Also in 2012, together with Ambassador Swanee Hunt, Tuan established the Charles Ansbacher Music Club to bring classical music to people who live in remote and distant locations. Tuan has been a member of Harvard Business School Global Advisory Board since 2008. He also serves on the Board of Trustees of the Free for All Concert Fund in Boston.
PROFESSOR THOMAS E. PATTERSON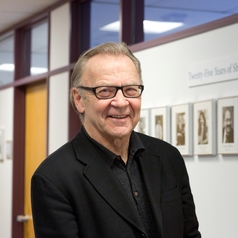 Co-Founder, Member of Board of Directors, Boston Global Forum; Bradlee Professor of Government and the Press, Harvard Kennedy School
Thomas E. Patterson is Bradlee Professor of Government and the Press of Harvard Kennedy School and a co-founding member of BGF's Board of Directors. His book, The Vanishing Voter, looks at the causes and consequences of electoral participation. His earlier book on the media's political role, Out of Order, received the American Political Science Association's Graber Award as the best book of the decade in political communication. His first book, The Unseeing Eye, was named by the American Association for Public Opinion Research as one of the 50 most influential books on public opinion in the past half century. He also is author of Mass Media Election and two general American government texts: The American Democracy and We the People. His articles have appeared in Political Communication, Journal of Communication, and other academic journals, as well as in the popular press. His research has been funded by the Ford, Markle, Smith-Richardson, Pew, Knight, Carnegie, and National Science foundation. Patterson received his PhD from the University of Minnesota in 1971.
PROFESSOR JOHN A. QUELCH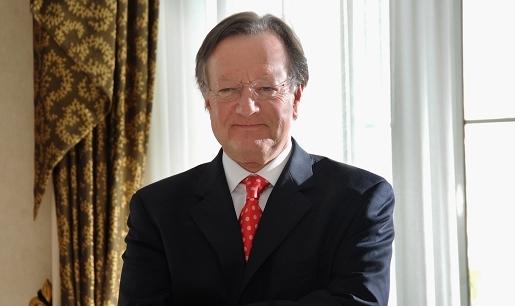 Co-Founder, Member of Board of Directors, Boston Global Forum; Charles Edward Wilson Professor of Business Administration, Harvard Business School
John A. Quelch is the Charles Edward Wilson Professor of Business Administration at Harvard Business School. He holds a joint appointment at Harvard School of Public Health as Professor in Health Policy and Management.  He is also a fellow of the Harvard China Fund, a Member of the Harvard China Advisory Board and Associate in Research at the Fairbank Center for Chinese Studies. Between 2011 and 2013, Professor Quelch was Dean, Vice President and Distinguished Professor of International Management at CEIBS, China's leading business school. Between 2001 and 2011, he was the Lincoln Filene Professor of Business Administration and Senior Associate Dean at Harvard Business School. He served as Dean of London Business School from 1998 to 2001. Prior to 1998, he was the Sebastian S. Kresge Professor of Marketing and Co-Chair of the Marketing Unit at Harvard Business School. Professor Quelch is known for his teaching materials and innovations in pedagogy.  Over the past twenty-five years, his case studies have sold over 4 million copies, third highest in HBS history.  In 1995, he developed the first HBS interactive CD-ROM exercise (on Intel's advertising budgeting process). In 1999, he developed and presented a series of twelve one hour programs on Marketing Management for the Public Broadcasting System. Professor Quelch's research focus is on global marketing and branding in emerging as well as developed markets. His current research projects address (a) understanding the contributions of marketing to the functioning of democracies and (b) formalizing appropriate marketing and customer metrics for periodic review by boards of directors. Professor Quelch is the author, co-author or editor of twenty-five books, including All Business Is Local (2011), Greater Good:  How Good Marketing Makes for Better Democracy (2008), Business Solutions for the Global Poor: Creating Social and Economic Value (2007), The New Global Brands (2006), Global Marketing Management (5th edition, 2006), The Global Market (2005), Cases in Advertising and Promotion Management (4th Edition, 1996) and The Marketing Challenge of Europe 1992 (2nd edition, 1991). He has published eighteen articles on marketing strategy issues in the Harvard Business Review, most recently "How To Market In A Downturn" (April 2009), and many more in other leading management journals such as McKinsey Quarterly and Sloan Management Review. Professor Quelch has served as an independent director of twelve publicly listed companies in the USA and UK.  He is currently a non-executive director of WPP and Alere. He served pro bono for eight years as Chairman of the Port Authority of Massachusetts. He is the Honorary Consul General of Morocco in New England and served previously as Chairman of the British-American Business Council of New England. Professor Quelch has been a consultant, seminar leader and speaker for firms, industry associations and government agencies in more than fifty countries. He is a member of the Trilateral Commission and the Council On Foreign Relations. He received the CBE for services to British business in 2011 and holds an honorary doctorate from Vietnam National University.
AMBASSADOR J.D BINDENAGEL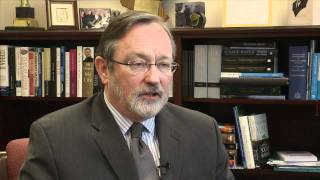 Henry Kissinger Professor for International Security and Governverce, Bonn University; Former U.S. Ambassador
J.D. Bindenagel, the Henry Kissinger Professor for International Security and Governverce in Bonn University, is responsible for deepening connections between DePaul's Chicago and overseas campuses and communities. These local, global and government relationships support DePaul's mission to prepare students, not only to better understand, but also to influence and shape the world in which they live. A former ambassador and 28-year veteran of the U.S. diplomatic corps, Bindenagel brings extensive experience in governmental and international affairs to his new post. Prior to joining DePaul, he was vice president for program at the Chicago Council on Foreign Relations. President Bill Clinton appointed him in 1999 as U.S. ambassador and special envoy for Holocaust issues. As ambassador, he provided policy, diplomatic and negotiating advice to the Secretary of State on World War II-era forced labor, insurance, art, property restitution, and Holocaust education and remembrance. He played an instrumental role in the negotiations that led to agreements in 2001 securing $6 billion in payments from Germany, Austria and France for Holocaust and other Nazi victims. A U.S. Army veteran, he served the State Department in Washington, D.C., and Germany in various capacities from 1975 to 2003. He was director for Central European Affairs in the Bureau of European and Canadian Affairs at the State Department from 1992 to 1994 and U.S. charge d'affaires and deputy chief of mission in Bonn, Germany, from 1994 to 1997. He was U.S. deputy chief of mission at the American Embassy in Berlin, East Germany, at the time of the fall of the Berlin Wall in 1989 and helped negotiate the reunification of Germany. Other Foreign Service assignments included head of the embassy political affairs unit in Bonn in the mid-1980s, when he helped pave the way for the deployment of U.S. Pershing missiles on German soil. Bindenagel was special U.S. negotiator for "Conflict Diamonds," leading a U.S. government interagency group to create a certification process to prevent proceeds from sales of illicit rough "conflict" diamonds from financing insurrections against legitimate governments in Africa. He also was an American Political Science Association fellow with Congressman Lee H. Hamilton (1987-1988) and was director, Business-Government Programs for Rockwell International (1991-1992). Bindenagel received the State Department's Distinguished Service Award in 2001, the Commander's Cross of the Federal Order of Merit from the President of Germany in 2001, and the Presidential Meritorious Service Award from President George W. Bush in 2002. He holds a bachelor's degree in political science and a master's degree in public administration from the University of Illinois at Urbana-Champaign
PROFESSOR EZRA VOGEL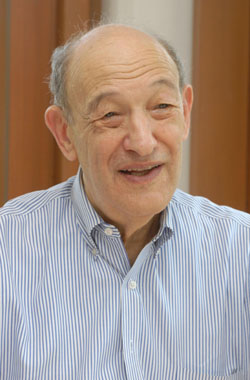 Member of Board of Thinkers, Boston Global Forum; Henry Ford II Professor of the Social Sciences Emeritus, Harvard University
Ezra F. Vogel is the Henry Ford II Professor of the Social Sciences Emeritus at Harvard. After graduating from Ohio Wesleyan in 1950 and serving two years in the U.S. Army, he studied sociology in the Department of Social Relations at Harvard, receiving his Ph.D. in 1958. He then went to Japan for two years to study the Japanese language and conduct research interviews with middle-class families. In 1960-1961 he was assistant professor at Yale University and from 1961-1964 a post-doctoral fellow at Harvard, studying Chinese language and history. He remained at Harvard, becoming lecturer in 1964 and, in 1967, professor. He retired from teaching on June 30, 2000. Vogel succeeded John Fairbank to become the second Director (1972-1977) of Harvard's East Asian Research Center and Chairman of the Council for East Asian Studies (1977-1980). He was Director of the Program on U.S.-Japan Relations at the Center for International Affairs (1980-1987) and, since 1987, Honorary Director. He was Chairman of the undergraduate concentration in East Asian Studies from its inception in 1972 until 1991. He was Director of the Fairbank Center (1995-1999) and the first Director of the Asia Center (1997-1999). Vogel was Chairman of the Harvard Committee to Welcome President Jiang Zemin (1998). He has also served as Co-director of the Asia Foundation Task Force on East Asian Policy Recommendations for the New Administration (2001). Drawing on his original field work in Japan, he wrote Japan's New Middle Class (1963). A book based on several years of interviewing and reading materials from China, Canton Under Communism (1969), won the Harvard University Press faculty book of the year award. The Japanese edition of his book Japan as Number One: Lessons for America (1979) is the all-time best-seller in Japan of non-fiction by a Western author. In Comeback (1988), he suggested things America might do to respond to the Japanese challenge. He spent eight months in 1987, at the invitation of the Guangdong Provincial Government, studying the economic and social progress of the province since it took the lead in pioneering economic reform in 1978. The results are reported in One Step Ahead in China: Guangdong Under Reform (1989). His Reischauer Lectures were published in The Four Little Dragons: The Spread of Industrialization in East Asia (1991). His most recent publication is Is Japan Still Number One? (2000). He has visited East Asia every summer since 1958 and has spent a total of over six years in Asia. Vogel has received honorary degrees from Kwansei Gakuin (Japan), the Monterrey Institute, the Universities of Maryland, Massachusetts (Lowell), Wittenberg, Bowling Green, Albion, Ohio Wesleyan, Chinese University (Hong Kong) and Yamaguchi University (Japan). He received The Japan Foundation Prize in 1996 and the Japan Society Prize in 1998. He has lectured frequently in Asia, in both Chinese and Japanese. From fall 1993 to fall 1995, Vogel took a two-year leave of absence from Harvard to serve as the National Intelligence Officer for East Asia at the National Intelligence Council in Washington. He directed the American Assembly on China in November 1996 and the Joint Chinese-American Assembly between China and the United States in 1998.
PROFESSOR RICHARD N. ROSECRANCE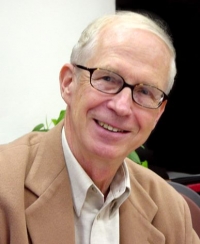 Adjunct Professor, Harvard Kennedy School; Research Professor of Political Science, University of California, Los Angeles
Richard Rosecrance is an Adjunct Professor at Harvard's John F. Kennedy School of Government, a Research Professor of Political Science at the University of California, Los Angeles. He was formerly a Professor at the University of California, Berkeley, and the Walter S. Carpenter, Jr., Professor of International and Comparative Politics at Cornell University. He served in the Policy Planning Council of the Department of State. He has written or edited more than a dozen books and many scholarly articles. The singly authored works include Action and Reaction in World Politics (1963); Defense of the Realm: British Strategy in the Nuclear Epoch (1968); International Relations: Peace or War? (1973); The Rise of the Trading State: Commerce and Conquest in the Modern World (1986); America's Economic Resurgence (1990); and The Rise of the Virtual State: Wealth and Power in the Coming Center (1999). The edited volumes include The Dispersion of Nuclear Weapons: Strategy and Politics (1964); The Future of the International Strategic System (1972);America as an Ordinary Country (1976); The Domestic Bases of Grand Strategy(1993); The Costs of Conflict (1999); and The New Coalition of Great Powers(2001). He is the principal investigator of UCLA's Carnegie Project on "Globalization and Self Determination".  He has received Guggenheim, Rockefeller, Ford, Fulbright, NATO, and many other fellowships. He was President of the International Studies Association and served as Director of UCLA's Center for International Relations from 1992 to 2000. He has held research and teaching appointments in Florence (the European University Institute); Paris (the Institut de Sciences Politiques), London (Kings College London, the London School of Economics, and the International Institute for Strategic Studies), and Canberra (The Australian National University). He has lectured widely in East Asia and Europe. His recent book on the "virtual state" has been translated into Japanese, Chinese (Taiwan), German and will shortly appear in Ar "Débat sur L'État Virtuel". Professor Rosecrance is now at work on a book on international mergers which compares U.S. with European political and economic strategies.
CHARLES M. SENNOTT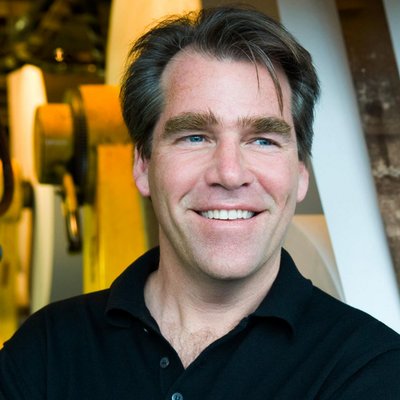 Co-founder, Global Post; Founder and Executive Director, The Ground Truth Project 
Charles M. Sennott is the co-founder of GlobalPost. He also heads up The GroundTruth Project, a foundation-supported initiative that is dedicated to training the next generation of foreign correspondents in the digital age and producing in-depth Special Reports for GlobalPost.
An award-winning foreign correspondent with 25 years of experience, Sennott has reported on the front lines of wars and insurgencies in at least 15 countries, including the 2011 revolution in Cairo and the Arab Spring. He was among the first journalists on the ground in Afghanistan in the aftermath of the September 11th and has continued reporting there throughout the last decade. He covered the war in Iraq from the invasion through the surge to the beginning of the drawdown of troops. Before joining GlobalPost, Sennott was a longtime foreign correspondent for The Boston Globe. He served as the Globe's Middle East Bureau Chief based in Jerusalem from 1997 to 2001 and as Europe Bureau Chief based in London from 2001 to 2005. He is the author of two books, "The Body and The Blood" and "Broken Covenant," and a co-author of a third.
In 2005, Sennott was awarded a Nieman Fellowship at Harvard University. In the fall of 2006, he returned to the Globe newsroom as a Staff Writer for Special Projects where he did pioneering work in multimedia.
In April, 2008, he and CEO Philip Balboni launched GlobalPost, seeking to produce a new source of original international reporting for the digital age at a time of diminished foreign coverage by American media. Sennott built a stellar team of editors and more than 70 correspondents in 50 countries who since the site's launch in January 2009 have produced excellent daily coverage that has been widely recognized in the industry. The team has also gained a loyal and growing audience that in early 2011 exceeded three million unique visitors per month.
Throughout his career, Sennott has broken new ground in reporting across platforms in print, video, audio and where they all come together on the web. His reporting has won numerous journalism prizes including the prestigious Livingston Award for National Reporting and the Foreign Press Association's "Story of the Year," and he was named a finalist for the Goldsmith Prize for Investigative Reporting by Harvard University's Shorenstein Center. For the last two years, Sennott has served as a juror in the "International Reporting" category for the Pulitzer Prize. He also sits on the board of the Overseas Press Club Foundation.
Sennott has been a frequent analyst of the Middle East and religious extremism for the BBC, CNN, the PBS NewsHour and NPR. In February 2011, he reported on the revolution in Cairo for PBS FRONTLINE. Sennott is a sought-after public speaker who has given talks at the Council on Foreign Relations, the Salzburg Global Seminar and the Newseum. He has also delivered formal lectures at Harvard, Columbia, Dartmouth, University of Southern California, University of Massachusetts, Amherst, Beijing University and Providence College where he delivered the commencement address and was awarded an honorary doctorate for his reporting on religion amid conflict.
He is a graduate of the University of Massachusetts at Amherst (BA, History) and of Columbia University's Graduate School of Journalism (MS). He lives with his wife and four sons in Harvard, Massachusetts. Sennott writes a regular column as GlobalPost's Chief Correspondent and blogs at GroundTruth
BARRY NOLAN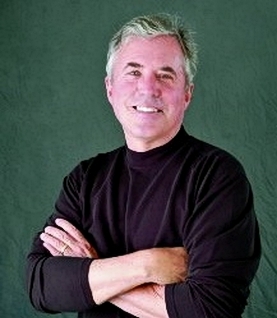 Member, Boston Global Forum Editorial Board; Former Host of the shows "Nitebeat", "Backstage", and "Backstage with Barry Nolan", Comcast Cable CN8 channel
Barry Nolan is an American former presenter on Comcast Cable's CN8 channel, once hosting the shows Nitebeat and Backstage, and Backstage with Barry Nolan. He is a regular panelist on Says You!, a weekend radio word quiz show carried on many public radio stations but produced by Pipit and Finch. Nolan hosted Boston's version of Evening Magazine for WBZ-TV (Channel 4) from 1980 until 1989. He left in 1989 and hosted a series of one hour specials for ABC titled "Over the Edge"  He served as a correspondent for the Fox Network's "Beyond Tomorrow" for a season and then for Paramount Television he was the host of Hard Copy from 1990 to 1998. He served as Senior Correspondent for Extra! from 2000 until 2003. He then moved to CN-8 as an Executive Producer and host of "Nitebeat." From Jan 2009, until Jan 2011, Nolan served as Communications Director for Joint Economic Committee of Congress. In 2012, Nolan and his wife Garland Waller produced the documentary film, No Way Out But One. He is the winner of 6 Emmys, including awards for hosting, producing and commentary, a Gabriel Award, an Iris Award and a Los Angeles Press Club award.
LLEWELLYN KING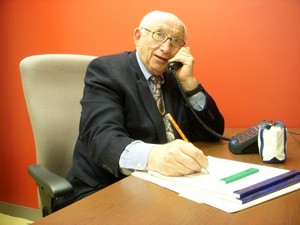 Member, Boston Global Forum Editorial Board; Co-Host and Executive Producer of "White House Chronicle" — a weekly news and public affairs program airing on PBS
Llewellyn King is the creator, executive producer and host of "White House Chronicle," a weekly news and public affairs program,​​now in its 17th year on PBS. The program also airs ​on public, educational and government cable access television stations​, and ​on Voice of America ​Television​​​. Episodes can be viewed on the program's Web site,whchronicle.com. An audio version of "White House Chronicle" airs weekends on SiriusXM Satellite Radio's P.O.T.U.S. (Politics of the United States) Channel 124. King is also a regular commentator on P.O.T.U.S.
In addition to broadcasting, King writes a weekly column for the Hearst-New York Times Syndicate and The Huffington Post. ​In 2006, University Press of America published a collection of his columns​,​"Washington and The World 2001-2005." The columns mainly appeared in Knight-Ridder newspapers​​including The Miami Herald, The Sacramento Bee, The St. Paul Pioneer Press, The Kansas City Star, The Charlotte Observer and The Columbus Dispatch. King was the founding editor​-in​-​chief and publisher of The Energy Daily. The energy industry newsletter, created before the energy crisis broke out in 1973, was the flagship of his award-winning King Publishing Group, which he sold in 2006. The group's other titles included Defense Week, New Technology Week, Navy News & Undersea Technology and White House Weekly. Over the years, King's insightful reporting and analysis of energy has led to frequent guest spots on TV news shows, including NBC's "Meet the Press" and PBS's "The NewsHour with Jim Lehrer" and CNN. King's remarkable career in journalism began in Southern Rhodesia, now Zimbabwe, where he was hired​,​​​at age 16​,​ as a foreign correspondent for Time magazine. He also reported from Africa for London's Daily Express and News Chronicle and United Press.
Moving to London in 1959, King worked as an executive for The Daily Mirror Group, a reporter for Associated Newspapers, and a news writer for BBC and ITN.​​Then moving to the United States in the 1960s, King worked as an editor and reporter for The New York Herald Tribune, The Baltimore News-American, The Washington Daily News and The Washington Post. A stint at McGraw-Hill's Nucleonics Week led to his founding The Energy Daily. But it wasn't King's first trailblazing publication; his first was Women Now, a monthly magazine targeted to emerging professional women in the 1960s. "It didn't liberate any women, but it liberated all my money," King quips. Before creating "White House Chronicle," King and his wife, Linda Gasparello, co-hosted "The Bull and The Bear," a daily stock market program that aired on the GoodLife and Jones cable television networks in the mid-1990s.​​
King has given more than 2,000 speeches; he is an erudite ​commentator on energy, foreign affairs, Congress and the White House, small business, science, technology and journalism. He has organized more than 1,000 conferences on issues ranging from nuclear energy to land mine removal, Social Security and campaign finance. For his longtime contribution to the understanding of science and technology, King received an honorary doctorate in engineering from The Stevens Institute of Technology. ​He has received hundreds of energy industry awards, and most recently the United States Energy Association's ​ 2014 Award. ​
RICHARD PIROZZOLO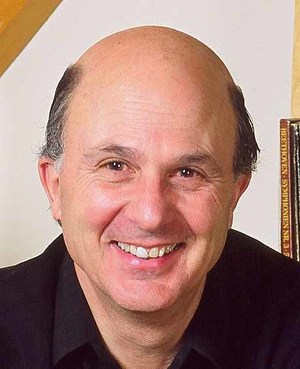 Member, Boston Global Forum Editorial Board; Founder and Managing Director, Pirozzolo Company Public Relations
Dick Pirozzolo is the founder and managing director of Boston-based Pirozzolo Company Public Relations, whose clients have included the governments of Vietnam, Japan and Canada and corporations in Indonesia, Israel, the United Kingdom, Germany and China.
During the mid-1990's, Dick figured prominently in fostering reconciliation and trade with Vietnam, building US public support for accepting Vietnam as a Most Favored Nation trading partner and launching trade initiatives in Hanoi and Ho Chi Minh City, including the watershed VietnAmerica Expo – Hanoi's official welcoming of US business. Additionally, he promoted successful trade initiatives with Vietnam on behalf of The State of Hawaii, Smith & Wesson, Syratech, the USA's largest housewares company, and J/Brice Design International, Inc. the Boston and Dammam, KSA-based hospitality design and development firm.
In addition to establishing profitable relationships with Vietnam business and government entities, Dick arranged for positive media coverage of Vietnam by the world and US press – from Agence France Press and NHK to NBC Nightly News and Time Magazine. Additionally, his bylined articles, photos and op-ed pieces on Vietnam public policy and trade have appeared in the Washington Times, Insight, Transpacific, The Advertiser, Beverage World, Vietnam Business Journal, Destination Vietnam, The Boston Sunday Herald, Trade Show Week and PR News.
Dick brings high-level public relations, issues management and relationship-building skills to every client engagement. His recent work includes fostering carbon-offset trading on behalf of Trayport (GFIG/NYSE) and Foreign Exchange trading in Asia for FCM360, Inc. His earlier work includes public relations management positions with Boston University, where he was on assignment with the US Federal Court-Appointed Experts during Boston's court-ordered and controversial school desegregation. Dick was a daily newspaper reporter with the Worcester Telegram & Gazette and a freelance writer for national magazines. He is author of four successful nonfiction books on homebuilding and design and of For All the Years, a history of television in New England.
While working as a public relations consultant to WBZ-TV, Dick helped create and fund a million-dollar endowment for the performing arts in Massachusetts. He is a graduate of the University of Connecticut and was awarded the Bronze Star for service as a US Air Force captain in Vietnam where he served as a information (media relations) officer for the 7th Air Force in Saigon (Ho Chi Minh City).
Dick is on the Advisory Board of the Association of Southeast Asia CEOs (SEACEO), serves on the Public Relations Committee of the New England Canada Business Council and has been an accredited member of the Public Relations Society of America (PRSA) since 1978. He is also a member of the Society of Professional Journalists (formerly Sigma Delta Chi honorary society), The Foreign Press Association of New York and The New York Deadline Club
DR. ANDERS CORR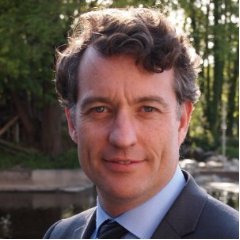 Principal, Corr Analytics Inc.
Dr. Anders Corr (B.A. Yale 2001 Summa, Ph.D. Harvard 2008) founded Corr Analytics Inc. (www.canalyt.com) to provide strategic analysis of international politics. He is the Editor of the Journal of Political Risk (www.jpolrisk.com). His areas of expertise include global macro analysis, quantitative analysis, and public opinion, and he maintains a global network of regional and subject-specific political risk experts. Dr. Corr has researched Russia and Ukraine for the US Department of Defense, as well as Israel and the Palestinian territories for a private client. He led the US Army Social Science Research and Analysis group in Afghanistan, which oversaw 600 Afghan contract employees on 44 survey projects, and conducted quantitative predictive analysis of insurgent attacks. Dr. Corr coordinated analysis at US Pacific Command (USPACOM) and US Special Operations Command Pacific (SOCPAC) on catastrophic risks for US national security throughout Asia, with foci on the Philippine insurgency, instability in Nepal, and security in Bangladesh. Dr. Corr conducted red team modeling and simulation for the Defense Department of terrorist attacks against extremely sensitive military installations, and worked on social networking for early warning of biological weapons of mass destruction. The research of Dr. Corr focuses on effects of military technology on the likelihood and outcome of war, predictors for revolutions and coups, and terrorist use of weapons of mass destruction. South End Press published his book, No Trespassing: Squatting, Rent Strikes, and Land Struggles Worldwide (1999), and the peer-reviewed journal Nonproliferation Review published his work on deterrence of nuclear terrorism. He peer reviews for the Journal of Conflict Resolution, the Journal of Urban History, and Routledge Press. He frequently appears in the press, including Bloomberg, Financial Times, Forbes, New York Times, Nikkei Asia Review, United Press International, and Business Week.
DR. ELLIOT SALLOWAY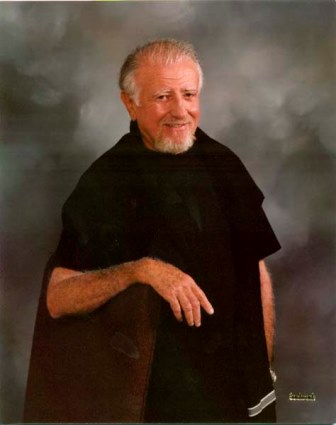 Chief Operation Officer, Boston Global Forum
Dr. Elliot Salloway trained in Periodontology at Tufts, B.U and University of Pennsylvania graduate medical and dental schools. His residency was at Beth Israel Hospital and University Hospital Boston. He served as a captain in the US Air Force during the Cuba crisis and then became the first periodontist to practice in the City of Worcester where he still sees patients after 50 years. He was a member of the faculty of Harvard graduate dental school for over 35 years (where the "E.W.Salloway Teaching and Research Fund "was established by his patients and friends). He has served on several arts boards including Boston Ballet friends, Public Action for the Arts, Photo Resource Center and the Massachusetts Repertory Company which was the first equity repertory company in Boston 1977-78. Mass Rep brought talent such as Helen Hayes, Julie Harris, Rex Harrison, Sylvia Sidney, Brian Bedford, Ben Gazzara, Eva Marie Saint and Harry Chapin to the Boston theater district. Dr.Salloway is also a member of several professional and arts organizations including Indochina Arts Partnership, Rakushokai(Tokyo),International Association of Dental Research, American Academy of dental research and American Academy of Periodontology. He has lectured worldwide in his profession and for five years at the Miami Historical Museum on his photographs of the changing Miami River. He is prolific photographer and painter who has shown in galleries in Boston ,Miami ,Berlin ,Krefeld Germany and Hanoi. He is the Co-founder of Project Exodus which calls on children and teenagers to make art which addresses the question "is genocide and crimes against humanity preventable"? Project Exodus is now active in Boston with a show in mid February 2014 at Leslie college with the organization Violence Transformed.
CHAU-GIANG THI NGUYEN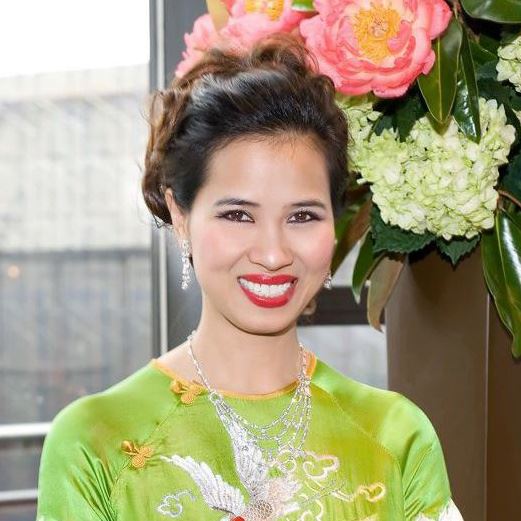 Concert Pianist, Composer, and Painter
Born in Hanoi, Chau-Giang Thi Nguyen was inspired by the cultural richness and romance of her native Vietnam, as well as by French influences that echoed through the cities and villages.  Her earliest piano lessons were practiced on a Gaveau upright, a gift from her father.  As a piano student of artists Thai Thi Sam, La Thuong, Tran Thu Ha and Dang Thai Son, Chau-Giang learned also to dance and to sing in French.  At the age of six, she was chosen to entertain a battalion of Vietnamese soldiers.  At eleven, she had her first piano performance at the Hanoi Opera House.  Chau-Giang later studied at The Hanoi College of Music and Fine Arts, which garnered her invitations from the Indonesian government to perform for their dignitaries and visiting European Royal diplomats. In the 1990s, Chau-Giang continued her musical training in New York City, first at the Juilliard School for Piano Repertoire and Piano Ensemble under the tutelage of the late Maestro Gyorgy Sando and later at the Manhattan School of Music, where she was trained by Zenon Fishbein.  In 1997, Chau-Giang became the first Vietnamese student to graduate from that prestigious school. While living in Soho in 1998, Chau-Giang began painting, an experience that has transformed her ideas about many things in life, including music.  Her work ranges from large, abstract canvases, awash with vibrant color, to more intimate portraiture, some of which can be found on chairs in her studio, her audience for rehearsing Chopin or Schubert. Between 2007 and 2011, Chau-Giang's attention turned to orchestration, and under the direction of Hans Zimmer she attended an elite forum for film orchestration in Los Angeles.  An orchestral collaboration with Arturo Sandoval composed for Debbie Allen's ballet "Hot Chocolate Nutcracker" earned a Goldstar award in 2009.   Also that year, Chau-Giang's original music were recorded by National Orchestra of Bratislava In 2010, Chau-Giang was honored by the Hanoi Opera House with the premiere performance of her original orchestra music by the Vietnam National Symphony Orchestra.  Chau-Giang has played solo performances at Steinway Hall and Disney Hall, and her original music has been performed at Lincoln Center in New York. In 2012, Chau-Giang had her solo debut at Carnegie Hall. Recently, on June 16th 2014, Chau-Giang performed and exhibited her art on same day in Kingdom of Bahrain's Cultural Hall, in the collaboration of the coutnry's Culture Ministry and Visionaries Foundation. October 2014, in collaboration with MarieBelle New York, The Art of Chocolate, Chau-Giang Thi Nguyen and the company's owner, Maribel Liberman, had created a line of Ganaches in limited "River of Diamonds" edition which being featured in the Home Vouge magazine. Today, Chau-Giang travels throughout the world supporting the humanitarian mission of her organization International Friends for Vietnam in America, which helps develop musical talents in her homeland.  These efforts connect many new audiences with Vietnamese artists, provide education and and raise awareness of the creative gifts to be found in Vietnam.  She serves as International Ambassador of Education Through Music, is a member of Women Projects Theater, honored board member of Kingdom of Bahrain's Visionaries, member of Maritage International and Women/Fashion Film Fest, Samuel Waxman Cancer Research, Co-Founder of Arcolmag Art Bookmagazine, Paris publishing house, and Founder of International Friends of Vietnam – IFoV.
Chau-Giang's paintings are part of private collections around the world and can be seen in the Vietnamese Consulate in New York City, the Oceanographic Museum of Monaco, the Prince Albert II Foundation, Princess Charlene of Monaco Foundation, AMADE Mondiale chaired by Princess Caroline of Monaco foundation, the Naval Museum in Monaco, Group Pastor Monaco Art Collection, Artcol Art Collection and future MAAR Museum Collection, the Association ARCOL.  In 2013, Chau-Giang had the pleasure of exhibiting her paintings alongside the works of world-renowned musicians such as Sir Paul McCartney, Ringo Starr, Bob Dylan, Ronnie Wood, Brad Pitt and Graham Nash at the OCEANOGRAPHIC Museum of Monaco.
MARIBEL LIEBERMAN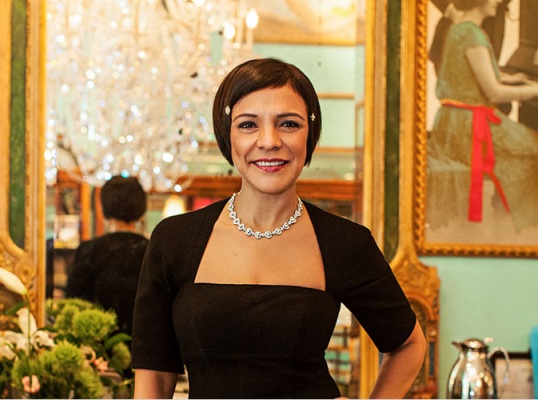 Founder and Chief-Executive-Officer, MarieBelle New York Chocolates
Maribel Lieberman is the founder of MarieBelle New York, and to this day its most inspired doyenne. From her first chocolate shop in Soho, Maribel's passion for discovering and sharing new flavors has seen her continually reinvent how we enjoy chocolate. Lieberman lives in Soho in New York City with her husband, artist Jacques Lieberman and their daughter.
Maribel's passion for confections started at an early age when as an eight-year-old child, she would make sugar candies and sell them to neighborhood children in her native Honduras. Her New York story began at the Parsons School of Design where Maribel's love for fashion and design would take her on a jaunt in the fashion industry, followed by five years running her own elegant catering company – Maribel's Gourmet Cuisine. This paved the way for her discovery of chocolate as a lifelong passion.
Maribel's first New York City storefront, Lunettes et Chocolat, was a shop focused on both designer chocolates and glasses. Following this, Maribel's bug for entrepreneurism led her to open her pride and joy, MarieBelle New York's Soho shop, in 2002. And the future is equally delicious with the addition of Cacao Market in Brooklyn and the Japanese transplants of both stores in Kyoto.
Maribel's advances as a female chocolatier have not gone unnoticed, with Inc. Magazine naming MarieBelle New York as one of "the fastest growing private companies in America" in 2012 and Oprah Winfrey herself giving accolades to her products in her highly coveted "Oprah's Favorite Things."
IRYNA VUSHKO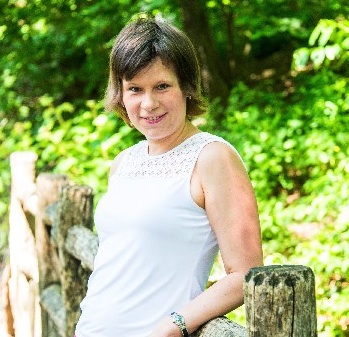 Assistant Professor of History at Hunter College, City University of New York
Iryna Vushko is an Assistant Professor of History at Hunter College, City University of New York. A native of Ukraine, she received a Ph.D. in history from Yale University and held fellowships in Italy, Austria, Poland, Germany, and Harvard. Her first monograph "The Politics of Cultural Retreat: Imperial Bureaucracy in Austrian Galicia, 1772-1867" is forthcoming with Yale University Press  in early 2015.