(7th March 2016) Robert Whitcomb, Chairman of the Providence Committee on Foreign Relation, Managing Editor of the Boston Global Forum commented on the join military maneuvers of US, Japan and India

In a sign of slowly growing cooperation to counter aggressive Chinese expansionism in the East and South China seas, the U.S., India and Japan said they will conduct joint naval exercises in the northern Philippine Sea. No time was announced, presumably for security reasons.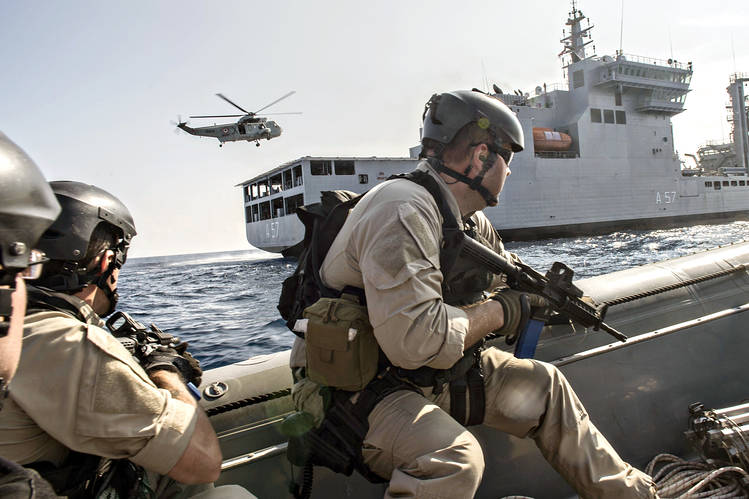 The Boston Global Forum has recommended that a Pacific Security Alliance be established to counter Chinese imperialism. The alliance would include the U.S., Japan, Australia, South Korea, the Philippines and Vietnam and perhaps eventually Indonesia. It is a part of the "Framework for Peace and Security in the Pacific'' that the Boston Global Forum proposed in December 2014 .
The Wall Street Journal noted that the Philippine Sea maneuvers would be part of an annual event between the U.S. and Indian navies that, since 2014, has expanded to include Japan, signaling closer cooperation among the three powers, which share fears about China's military and territorial ambitions in an area with major international trading routes. See more
"The U.S. has in recent months ratcheted up its warnings over what it calls China's growing 'militarization' of the South China Sea, where Beijing is embroiled in territorial disputes with a number of countries, including Vietnam and the Philippines. U.S. warships and aircraft have undertaken a series of operations in the region to challenge Beijing's moves and U.S. officials are seeking to stitch Asian military powers into closer collaboration,'' the newspaper noted.
U.S. officials have been pushing India to more energetically join its security operations in what the Pentagon calls "the Indo-Asia-Pacific'' region. The Indians have been leery of antagonizing the Chinese, in large part because of fears that China might stage attacks along the long Indian-Chinese border. But increasing concerns that Chinese installation of military bases on islands and reefs in the South China Sea might imperil freedom of trade has gotten New Delhi's attention.
U.S. military officials are also pressing Australia to take a more muscular role in the region in collaboration with Japan, India and the U.S.
India and the U.S. presented a "joint strategic vision for the Asia-Pacific and Indian Ocean region" in January 2015 to protect "freedom of navigation and over flight throughout the region, especially in the South China Sea". India launched a trilateral dialogue on the subject with Japan and Australia last year.