(June 6th, 2016) Chinese Foreign Minister Wang Yi, on a trip to Canada, denounced Canadian journalist Amanda Connolly for asking an "irresponsible" question about China's human-rights record.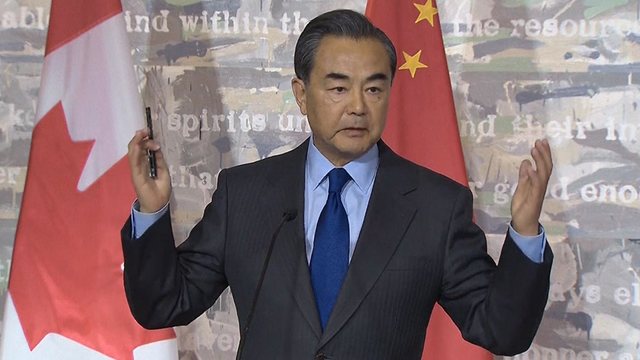 Ms. Connolly said: "There are no shortages of concerns about China's treatment of human rights advocates such as the Hong Kong booksellers …,not to mention the destabilizing effects of its territorial ambitions in the South China Sea."
Mr. Wang angrily told the reporter: "I have to say that your question is full of prejudice against China and arrogance … I don't know where that comes from. This is totally unacceptable," he said through an interpreter.
He continued: "Other people don't know better than the Chinese people about the human rights condition in China and it is the Chinese people who are in the best situation, in the best position to have a say about China's human rights situation."