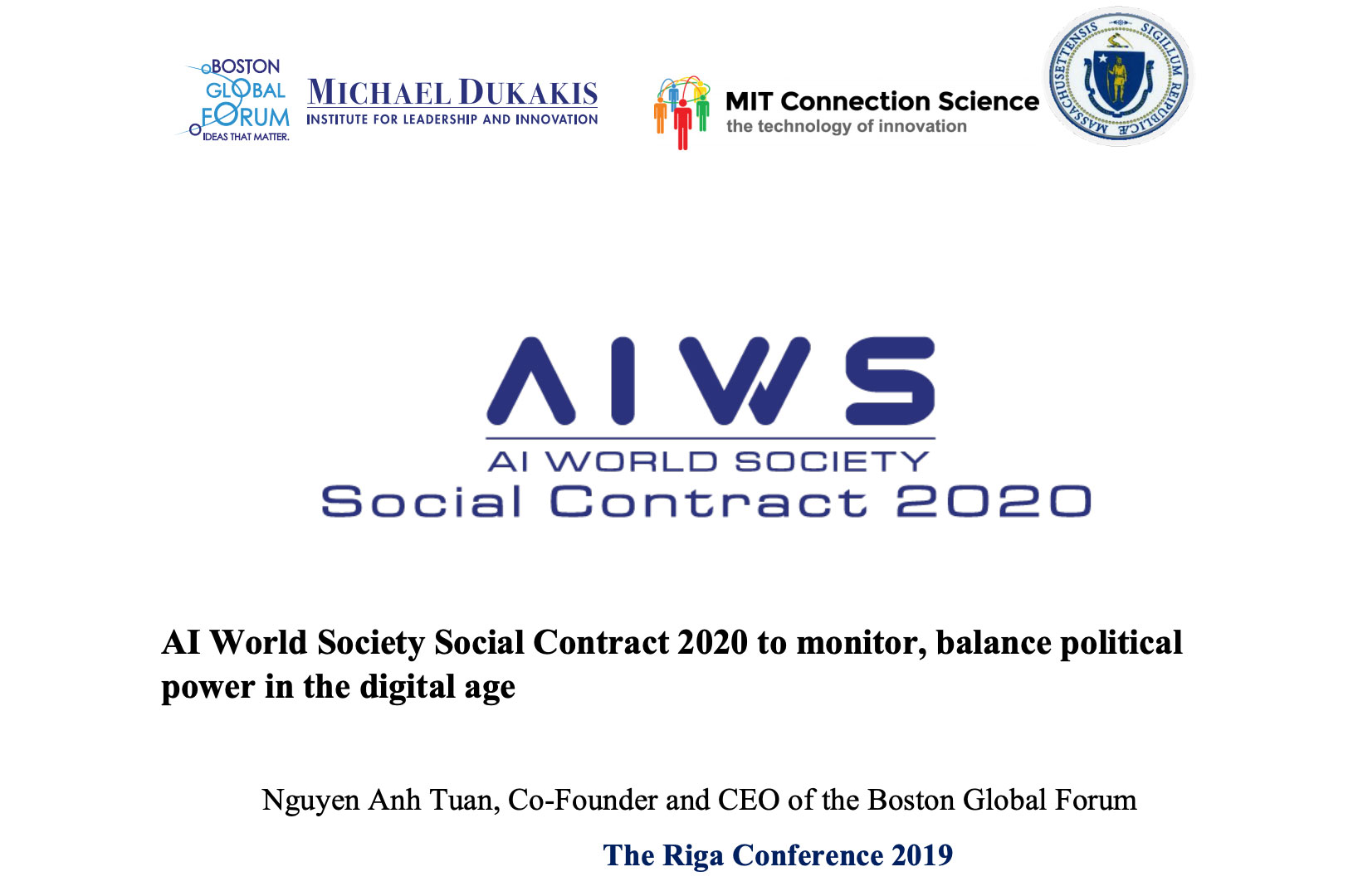 AI World Society Social Contract 2020 to monitor, balance political power in the digital age
Download here: Mr Tuan Talk at Riga Conference 2019 official Oct 9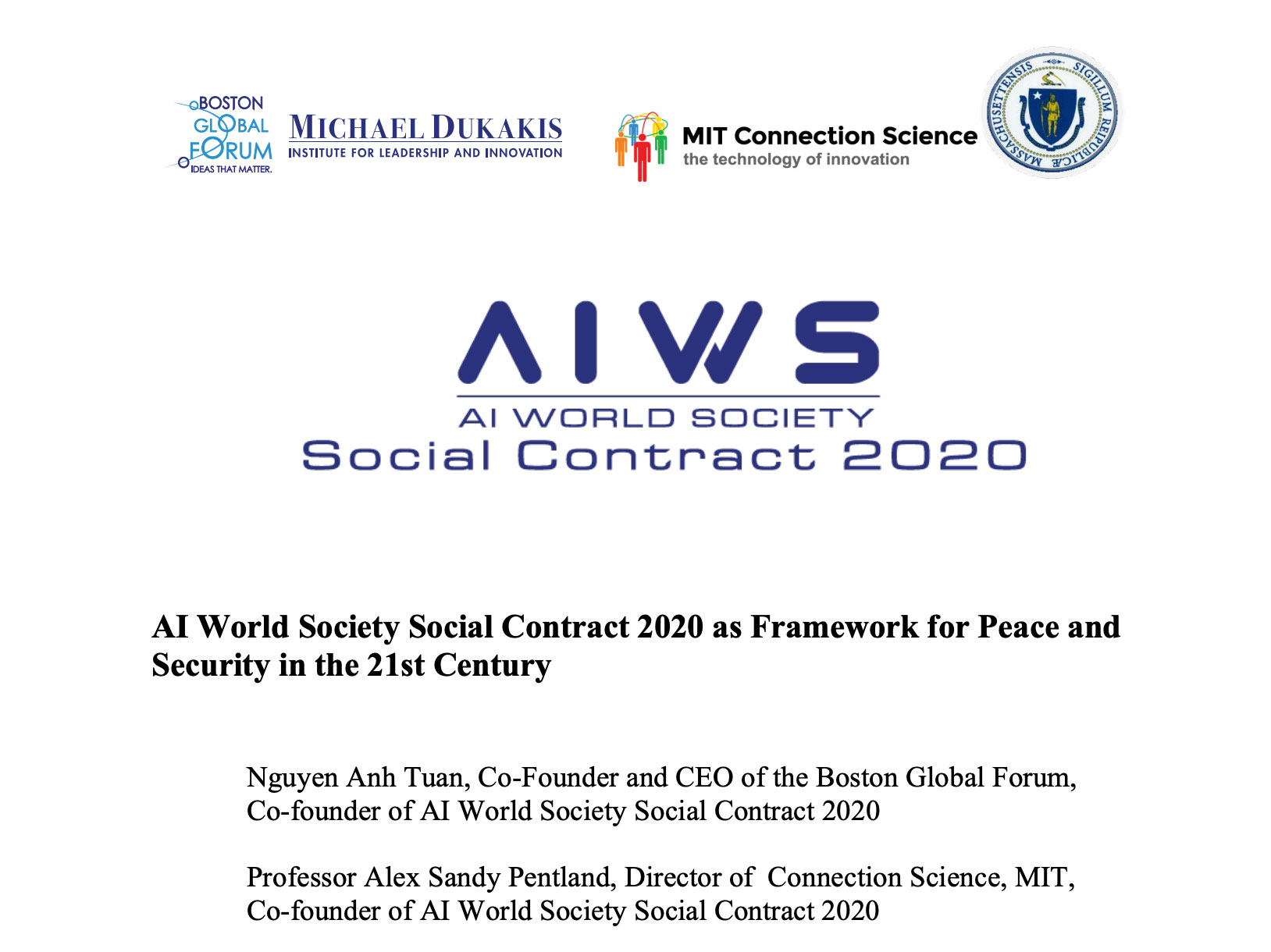 Download here: AI World Society Social Contract 2020 as Ftramework for Peace and Security in...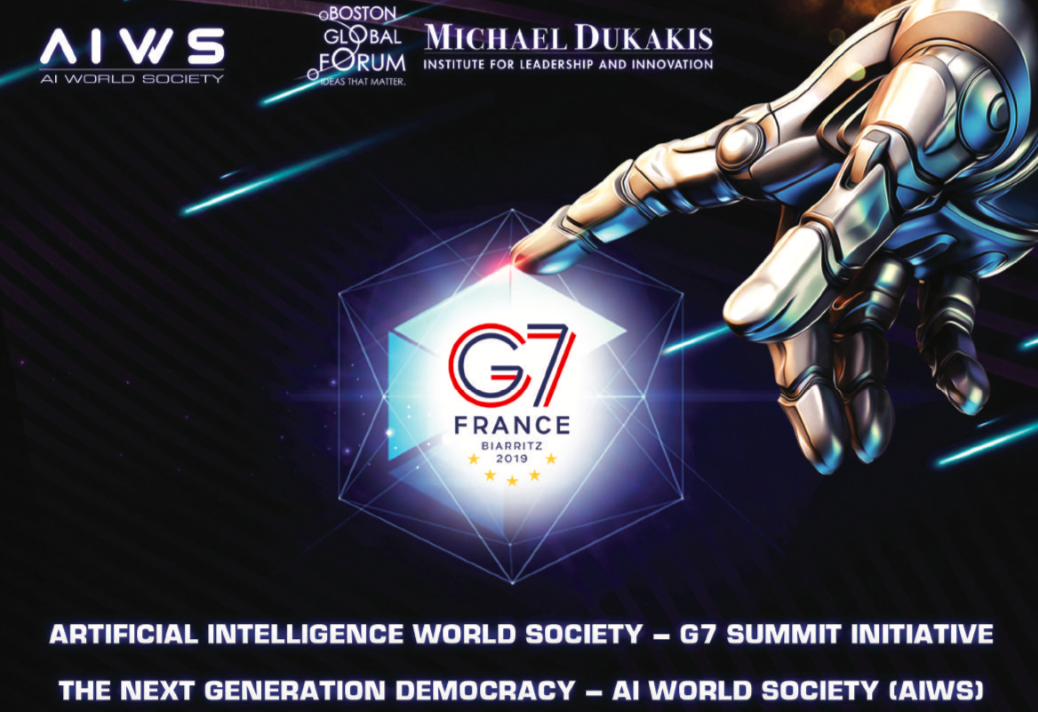 The AI World Society - G7 Summit Conference 2019 about AI-Standards and Government Concepts, will...

The AI Age will bring with it an AI Age Culture. With this in mind, the mission of AI World...

By Michael Dukakis, Nguyen Anh Tuan, Nazli Choucri, Thomas Patterson, David Silbersweig, John...