 Vietnam Cheo Theatre to express peace and humanity in Harvard
Boston Global Forum is pleased to host a show of Vietnam Cheo Theatre titled, "Cheo, Peace and Humanity", at Harvard Faculty Club at 2:30 PM on June 2, 2015. The Vietnam Cheo Theaatre, led by its Music Director and Managing Director, National Favored Artist Nguyen Thi Bich Ngoan, will perform several feature plays of Cheo, a typical traditional stage music of Vietnam, such as Duyen que  (songs about charms of countryside), Thi Mau len chua (the extract of Goddess of Mercy: Thi Mau go to pagoda), Hat Xam Hue tinh (Performance of a Vietnamese classical form of music, Xam), Hau Dong (Seance ritual performances). The performance is devoted to distinguished delegates of Boston Global Forum, Harvard University, MIT,  and other... (March 31,2015) - During the trip to Tokyo to organize the Boston Global Forum's first conference... Boston Global Forum (BGF) is pleased to host a conference focused on practical solutions for...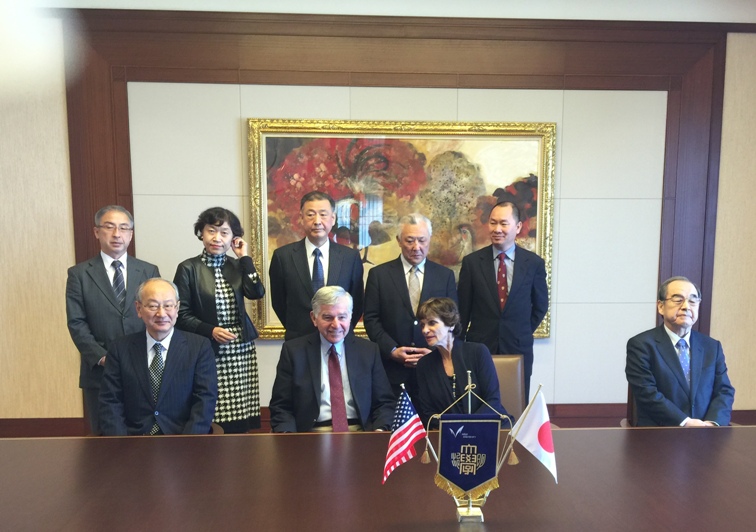 (Tokyo, Japan) - On March 30, 2015, Boston Global Forum (BGF) successfully hosted a conference... Boston Global Forum (BGF) is pleased to host the first conference of  Young Leaders Network for...