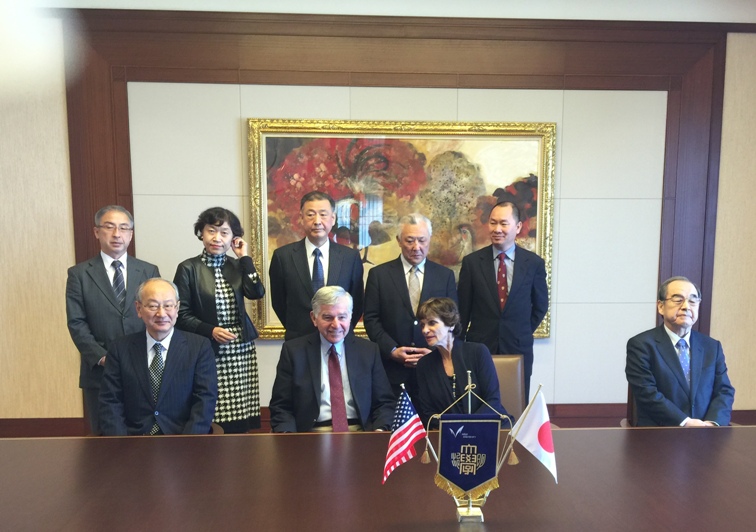 Young leaders discuss implementation of Framework for Peace and Security in the Pacific
(Tokyo, Japan) - On March 30, 2015, Boston Global Forum (BGF) successfully hosted a conference focusing on implementing the Framework for Peace and Security in the Pacific which was released in end of February in Meiji University, Tokyo. The conference focused on deciding roles and works of the young global leader network in maintaining the peace and security in the Pacific and also discussed the reconciliation initiatives for conflicts. Warm greetings of Boston Global Forum delegates at Meiji University The conference was moderated by Ambassador Ichiro Fujisaki, the Former Ambassador of Japan to the U.S. He currently is the mentor for the Young Leaders Network for Peace and Security, the president of the America-Japan Society, Inc,... Boston Global Forum (BGF) is pleased to host the first conference of  Young Leaders Network for... (BGF) - On the night of March 19, 2015 (Vietnam local time), the Phillips Exeter Academy had its... Michael Dukakis Leadership Fellow Program is now officially calling for candidates who are leaders... Phillips Exeter Academy (PEA) Concert Choir and Chamber Orchestra will travel the length of...