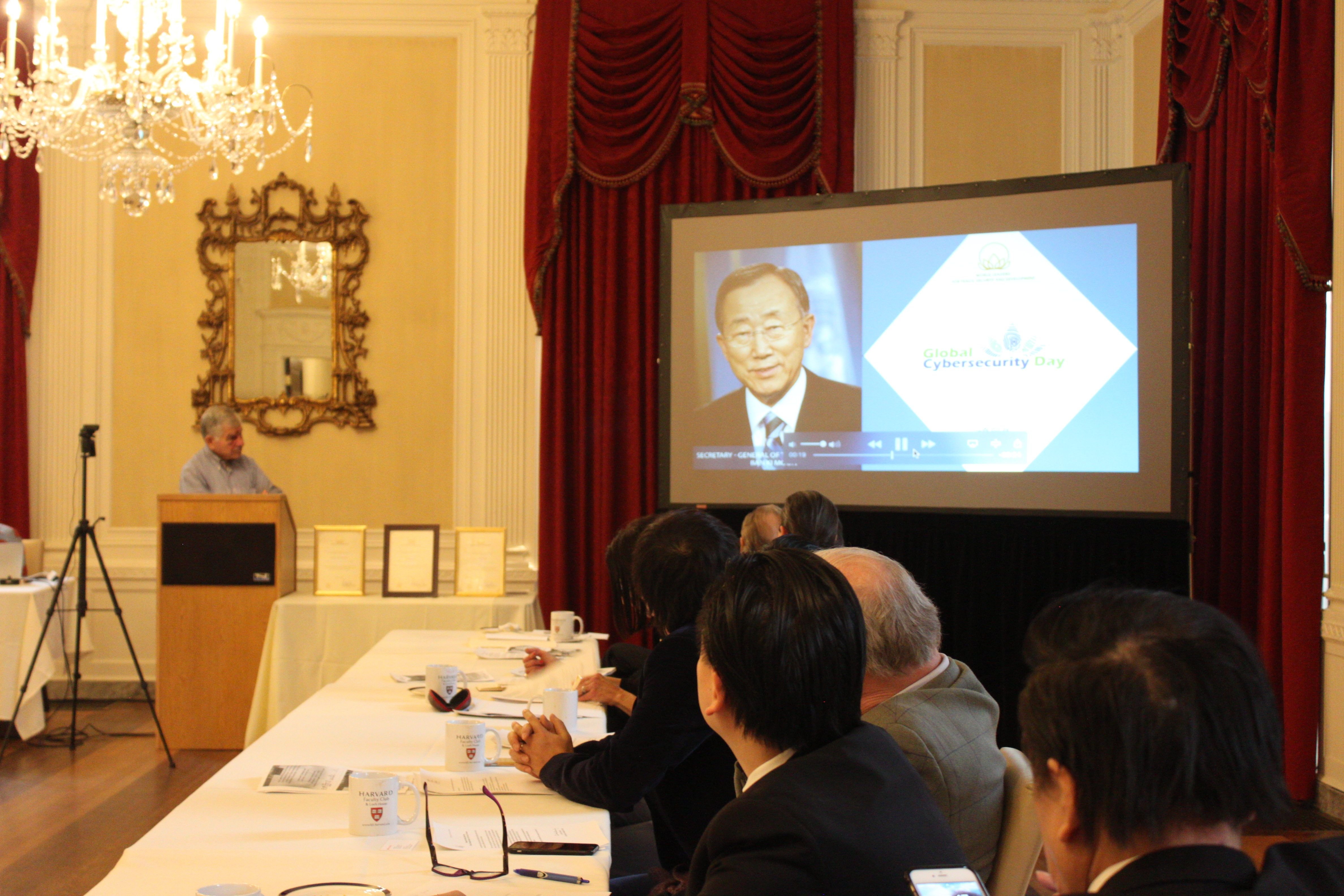 KEYNOTE: ADDRESS OF GLOBAL CYBERSECURITY DAY 2016
Preventing Cyber Conflict: A 21st Century Challenge Allan Cytryn, Nazli Choucri, Michael Dukakis, Ryan C. Maness,  Tuan Nguyen, Derek S. Reveron, John E. Savage, and David Silbersweig At the 2016 G-7 Summit at Ise-Shima, Japan, countries affirmed their commitment to support an open, secure, and reliable cyberspace through the application of international law to state behavior in cyberspace, voluntary norms of responsible state behavior in peacetime, and close cooperation against malicious cyber activity. Absent from formal communiqué were statements on cyber conflict. While cyber-enabled criminal activity and espionage preoccupy cyber discussions today, dozens of countries are building military cyber commands. Given the potential...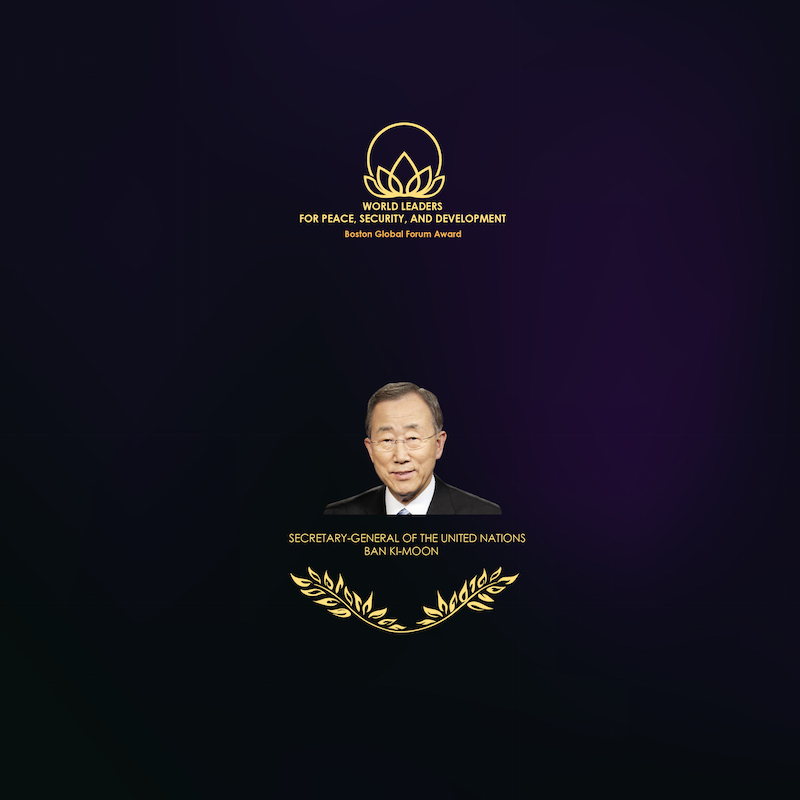 I am delighted to learn that Ban Ki Moon will be honored by the Boston Global Forum for...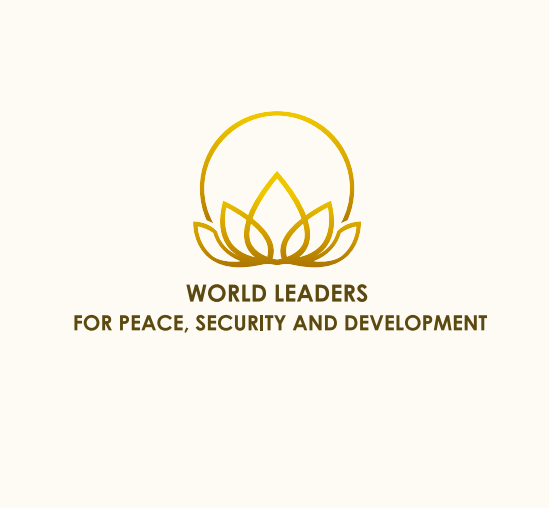 At its second annual Global Cybersecurity Day conference, the Boston Global Forum will announce the...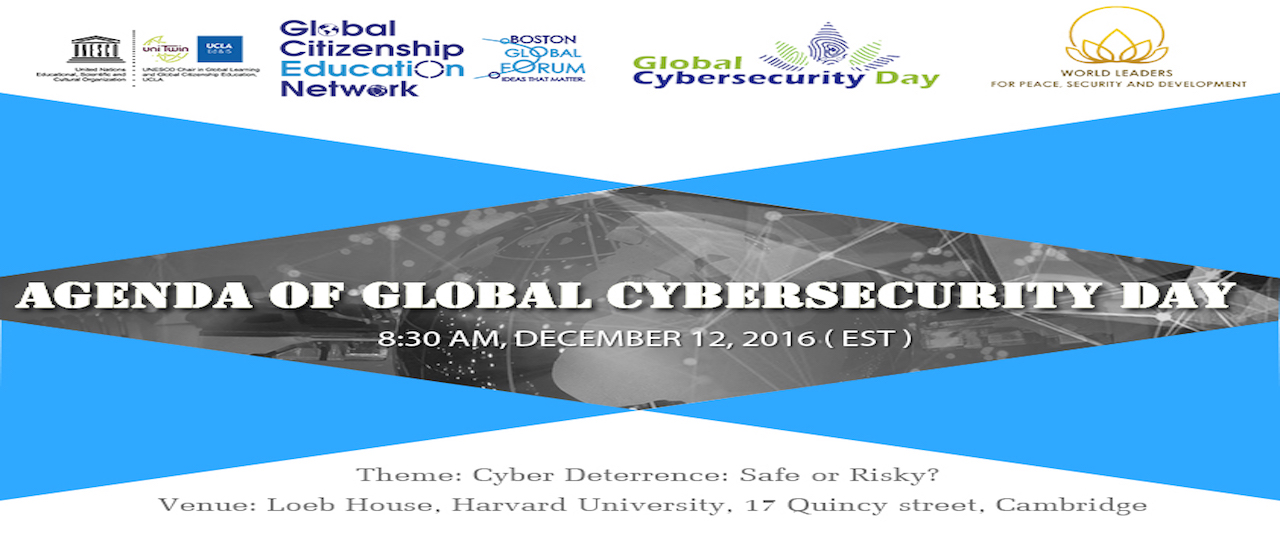 [slideshare id=70040349&doc=agenda-globalcybersecurityday6-12rightorder-161212021232] You...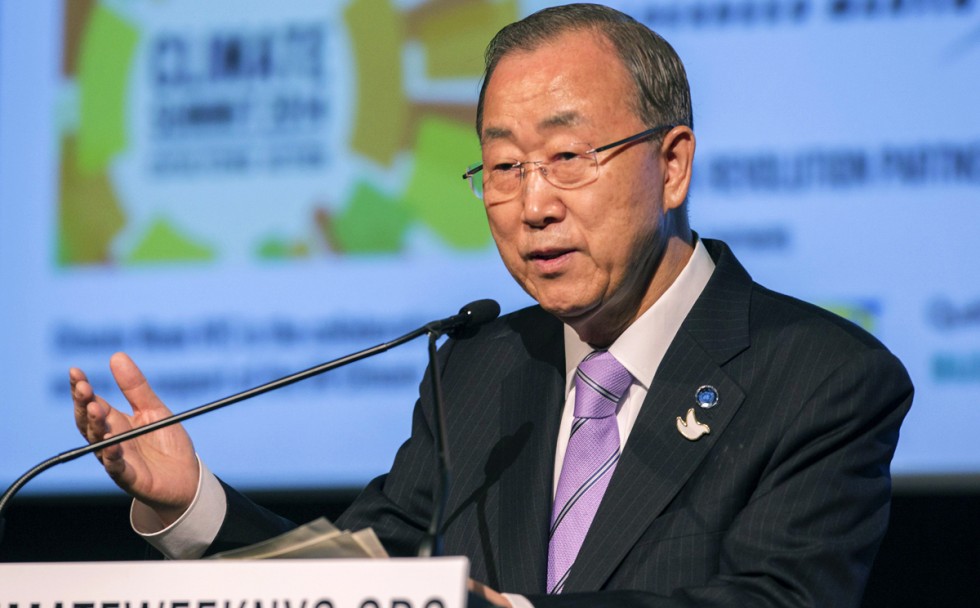 (December 12, 2015) – General Ban Ki-Moon sent a message to congratulate Boston Global Forum for...